Cauliflower diabetes: The Hidden Secrets of Using Cauliflower
The Hidden Secrets of Using Cauliflower
Often it is taught by dietitians that the healthiest vegetables to eat are those that are deep green, orange, and red. General advice is to eat colorful vegetables. 
Beware of this broad-spectrum advice as you might miss enjoying the magnificent, nutritious white cauliflower as well as the varieties that are colorful.  This blog explores cauliflower and diabetes, nutrition benefits of dining on cauliflower, fun cauliflower facts, cautions, and three recipes for you to try. By the end of this article I'm sure you will be delighted and inspired about the hidden secrets of cauliflower. 
Cauliflower and Diabetes
Most people with diabetes are encouraged to eat plenty of non-starchy vegetables. The American Diabetes Association recommends eating half of one's plate or at least 3-5 servings of non-starchy vegetables per day. One serving is equal to ½ cup cooked or 1 cup raw.
Non-starchy vegetables are encouraged because of the nutrition contributions they make to our diets. They are high in vitamins, minerals, fiber and phytochemicals. (1) I would like to encourage you to use cauliflower as part of this recommendation for people with diabetes!
There is no hidden secret here!
Nutritional benefits of Cauliflower
As you can see from the food label, 1 cup of raw white cauliflower, contains only 25 calories with 2 grams of dietary fiber and 80% of the recommended daily amount of vitamin C.
Hidden secrets of cauliflower not found on the nutrition label 
By eating cauliflower you get the benefit of an exceptional source of cancer fighting compounds that contain sulfur and nitrogen. These include Glucosinolates, which form isothiocyanates, indoles and sulforaphane. These substances help to decrease inflammation in the body and inhibit cancerous cell growth and induce cell death in certain types of cancers.
(2,3)
Cautions
Of course with any food, do not consume cauliflower if you have an allergy or intolerance to it. In previous years it was thought that eating foods high in substances called purines which are found in cauliflower may precipitate a gout attack. In 2006 a large study took place at Harvard with over 47,000 men. They concluded that vegetables high in purines were not associated with gout attacks. (4) Avoiding cauliflower may be advised if you have uric acid kidney stones. (5) Ask your doctor or dietitian if you should avoid cauliflower for any reason.
Having fun with colorful cauliflower facts
I love short guessing games. I asked 10 of my dear friends what color is a cauliflower. What do you think they said? If you guessed white, you are correct. White is just one color that cauliflowers are grown. A fact that is not well known (a hidden secret) is that cauliflowers come in many colors including purple, orange and green. New strains of cauliflower are produced with selective breeding by agricultural scientists.
In 2003 an orange cauliflower was introduced which was the result of years of cross breeding. The orange variety has been found to have more than 25 times of the vitamin A content then that of white cauliflower. (6)
Names of colorful cauliflower that are now on the market include, purple Graffiti, orange Cheddar and green Romanesco. They are grown from heirloom varieties, hybrids and variations that occur in nature. (6) 
Three Cauliflower recipes 
Cauliflower soup with vegetables and cheddar cheese
Make this soup a day before you eat it for the flavors to blend. It is very hardy soup that can be a delicious focal point for lunch or supper.
About
Recipe By: Clara Schneider, MS, RD, RN, CDE, LDN

Make this for: Lunch or Dinner

Category: Soup

This Recipe Makes: 16 Serving(s) 
What you'll need
1 large head of cauliflower (840 grams) chopped in pieces

1 cup chopped onion

16 oz package of frozen French cut green beans

2 medium stalks chopped celery

3 large carrots (chopped)

3 cups low sodium vegetable broth

5 cups water

½ tsp ground nutmeg 

½ tsp curry powder

½ tsp ground cumin

4 cups skim milk

1 cup low sodium cheddar cheese

16 oz frozen corn

3 oz water

2 TB of cornstarch
Instructions
Step 1

In a large pot put the cauliflower, onions, green beans, celery, carrots, vegetable broth and water.
Simmer over a low-medium heat until the vegetables are soft
Step 2

Puree mixture (it is easy with an immersion blender, be careful not to spatter mixture as it is hot )
Step 3

Add spices, milk and cheese (a little at a time) and puree again
Step 4
Add corn
Step 5

Heat on low (do not boil) for 30 minutes stirring frequently   
Step 6

Stir together water and cornstarch in small bowl until smooth, add to the soup stirring constantly until blended into the soup
Step 7

Refrigerate soup overnight. Heat soup and enjoy (do not boil) 
Diabetic Exchanges
Carbohydrate:1/2

Non-starchy vegetables: 2

Medium-fat meat:1/2
This recipe is low in fat, a good source of fiber, high in vitamin C and a good source of calcium, it is also gluten-free if 
gluten-free if gluten-free broth is used
A hidden secret of cauliflower is that you can make "Mock Mashed Potatoes" using them.
This lowers the calories and also the carbohydrates per serving. 
This recipe is an excellent way to use many vegetables including cauliflower in for a quick, healthy meal with an Asian flare. 
As you can see there are hidden secrets of the cauliflower. These range from the excellent nutrition benefits of reducing cancer risks, to colorful choices. Our Mock Mashed potatoes is a hidden secret in some families. Many times people do not know they are eating cauliflower! As you can see, the cauliflower is very healthy and can be a tasty food to enjoy!
1,2,3,4,5,6
Is Cauliflower Good for Diabetics? (7 Health Benefits)
Cauliflower is a very useful vegetable when it comes to managing your diabetic levels. Being low glycemic, Cauliflower is good for diabetic patients and is very safe to be included in your meals.
Cauliflowers can have plenty of benefits on the body and hardly has any risks for someone diagnosed with diabetes.
So, next time you go shopping for vegetables, you can pick up cauliflower for your diabetic routines without having to worry about it.
Cauliflower is a vegetable that is amazingly built and has many good nutrients for the body. Cauliflower is a natural source of many important vitamins, minerals, and fiber. These are all essential for the body and need to be kept efficiently supplied for better diabetic health and controlling blood sugar levels.
A regular serving of cauliflower can frequently help you to nourish your body with many phytonutrients as well. These assist in maintaining regular good functioning and also enhance the immunity of the body.
The compounds of nitrogen and sulfur found in cauliflower also offer increased protection to the body from cancer-causing cells. The cauliflower has plenty of antioxidants and anti-inflammatory nutrients that assist in keeping the risks of internal diseases away.
Cauliflowers fall into healthy veggies for diabetic patients like Brussels sprouts, broccoli, asparagus, kale, etc.
You can include cauliflower in a variety of ways when it comes to cooking cauliflowers. Boiled cauliflower in salads makes a great addition.
Be sure to pick out fresh cauliflowers and always wash them well before use, as they tend to be among the commonly infested veggies. In addition to this, to ensure that your diabetic health benefits from the use of cauliflowers, you can pair it with other healthy whole grains, vegetables, and diabetic-safe food options.
What are the health benefits of eating cauliflower?
There are a lot of reasons why you should start eating cauliflowers. They are great for increasing your overall health and have the many following advantages:
It is very rich in fiber. Fiber is essential to keep blood sugar levels from rising very high. The fiber in the metabolism works to lower the pace of digestion, which in turn aids in better digestive processes.
The fiber in the body also assists in encouraging good bowel movements. This can also help in preventing constipation in the body and reduces intestinal and abdominal pains.
Cauliflower is low in calories, as we can see from the above table. Thus, it is a great food option to keep your weight in check. As diabetic patients, keeping your weight within normal limits is very necessary.
Cauliflower is also rich in many antioxidants like flavonoids and carotenoids. Antioxidants in the body help fight the free radicals in the body that lead to many internal complications.
The presence of sulforaphane in cauliflowers is very good for keeping the heart healthy and safe. Moreover, cauliflowers are free of cholesterol and, thus, very suitable for heart patients as well.
Cauliflowers are excellent immunity boosters. They have many vitamin C that can induce good protective properties in the body and safeguard it from many diseases. Vitamin C in cauliflowers also helps in absorbing iron in the body and keeps energy levels sufficed.
It is also good for eye and bone health and has many minerals and vitamins that support these functions and keep the overall body fully functional.
Does cauliflower raise your blood sugar?
Well, as we already mentioned – cauliflowers are good for diabetics. It is even recommended to be added to your diet for blood sugar management. Hence, it is very obvious that cauliflowers do not raise your blood sugar levels.
Cauliflowers are themselves lower in sugar as well as in calories. Thus, they make a good fit in one's diabetic meal plans.
The carbohydrates in cauliflowers are well controlled by the presence of dietary fibers in them. Fiber is an essential nutrient for the body and helps to maintain a good balance in the digestive system. The body's metabolism slowly and easily digests the cauliflower.
Keeping the metabolic functions properly is crucial for the body, and fiber in the food helps.
The fiber in the body assists in slowing down the digestive processes and thus prevents sudden releases of sugar. This is how cauliflower is useful in keeping the body's blood sugar levels under control and yourself out of diabetic risks.
The overall composition of this vegetable is very effective for diabetes control and helps in boosting immunity. We will talk about the nutritional composition of the cauliflower in detail as we move further on in this discussion.
Keeping the blood sugars low is the primary need of diabetic patients, which can be achieved well with cauliflowers. Researches have shown that having cauliflowers may reduce the risks of spiking sugars.
Let us have a clearer look at the sugar content of cauliflowers by knowing the glycemic index of this vegetable.
What is the glycemic index of cauliflower?
The glycemic index of a food is defined by how the carbohydrates in food can affect our body. The glycemic index measures the level of sugars and ranks the food from 0 to 100 as per their safety for diabetic patients.
| | | |
| --- | --- | --- |
| Sl. No. | Glycemic Index categories | Glycemic Index ranges |
| 1. | Low Glycemic Index (safe for diabetics) |  0 to 55 |
| 2. | Medium Glycemic Index (safe when taken in moderate quantities) | 55  to 69 |
| 3. | High Glycemic Index (unsafe for diabetics) | From 70 and above |
Coming to the glycemic index of cauliflower, it is a relief to say that they have a low glycemic index. The value is only 10, which is very low.
In addition to this, the glycemic load of cauliflower is also very low. Half a cup of cauliflower has a mere glycemic load of only 1. This proves that it is very safe and healthy for diabetic consumption.
Adding cauliflowers to your meal items can lower the overall carbohydrate intake as well. This is a great way to manage your overall calorie intake in a day.
Having cauliflowers can keep your appetite satisfied and provide you with plenty of nutrients as well. Let us have a look at what these various nutrients are.
What is the nutritional information for cauliflower?
We talked that there are many important and necessary nutrients found in cauliflower. The health facts for it are indeed very beneficial.
The table below shows the nutrients found in 100 grams of cauliflower:
Sl. No.
Nutrients found in 100 grams of cauliflower
Amount available
1.
Calories
25
2.
Carbohydrates

–         Sugars

–         Dietary fiber

4.97 g

– 1.91 g

– 2 g

3.
Proteins
1.92 g
4.
Fats
0.28 g
5.
Water
92.07 g
6.
Cholesterol
0 mg
7.
Potassium
299 mg
8.
Calcium
22 mg
9.
Manganese
0.155 mg
10.
Choline
44.3 mg
11.
Magnesium
15 mg
12.
Sodium
30 mg
13.
Phosphorus
44 mg
14.
Iron
0.42 mg
15.
Zinc
0.27 mg
16.
Copper
0.039 mg
17.
Selenium
0.6 µg
18.
Vitamin C
48.2 mg
19.
Folate
57 µg
20.
Vitamin K
15.5 µg
21.
Vitamin B5
0.667 mg
22.
Vitamin B6
0.184 mg
23.
Vitamin B1
0.05 mg
24.
Vitamin B3
0.507 mg
25.
Vitamin B2
0.06 mg
26.
Vitamin E
0.08 mg
You can find out from the above table that many vitamins and minerals found in cauliflower can be good for health. But how and for what?
Let us try to clear that by discussing what the health benefits of cauliflower are.
What are the disadvantages of eating cauliflower?
Some side effects can be experienced due to cauliflowers as well. They are:
Too much fiber in the body from excess consumption of cauliflowers may lead to issues like bloating and flatulence. It is almost similar to eating too many beans, broccoli, cabbage, etc.
The presence of vitamin K in this veggie can lead to blood thinning. If you take related medicines, it is advisable to speak to your doctors first.
If you are allergic to cauliflower, it can lead to mouth infections or irritations that can cause certain disturbances.
References
https://benthamopen. com/ABSTRACT/TONUTRAJ-4-189
https://www.researchgate.net/profile/Anna-Witkowska-3/publication/265345209_Reduced_intake_of_dietary_antioxidants_can_impair_antioxidant_status_in_type_2_diabetes_patients/links/547c5ab10cf205d1688204b2/Reduced-intake-of-dietary-antioxidants-can-impair-antioxidant-status-in-type-2-diabetes-patients.pdf
https://www.hindawi.com/journals/bmri/2013/982317/
https://www.proquest.com/openview/65a9974e6d0c0f8adf06a2d332293c9f/1?pq-origsite=gscholar&cbl=30886
https://somiigbene.com/creamy-keto-cauliflower-soup-with-garlic-prawns/
https://academic.oup.com/qjmed/article/114/3/209/6053479?login=true
https://www.sciencedirect.com/science/article/abs/pii/S2210803315300129
https://journals.co.za/doi/pdf/10.10520/AJA00148490_2749
http://mu.menofia.edu.eg/PrtlFiles/Faculties/edv/SMagazines/edv_SMag/Portal/Files/%D9%87%D8%A8%D8%A9%20%D9%85%D8%B3%D8%B9%D8%AF%20%D8%A7%D8%AD%D9%85%D8%AF%2017(1).pdf
Dr Sharon Baisil MD is an international award-winning doctor, known for creating innovative technologies for the prevention and treatment of Diabetes.
He developed the android app called Beat Diabetes, which is presently the most downloaded diabetes app in India. It was chosen as 'Diabetes-App of the Year' globally by Healthline. Dr Sharon has helped over 100,000 individuals with Diabetes from 140 countries, during the past 4 years, to control their sugar levels. You can read all the best-selling Diabetes eBooks by Dr Sharon Baisil MD , by clicking here . Latest posts by Dr Sharon Baisil MD (see all)
Light Lemon Cauliflower Recipe – Diabetes Self-Management
This delicious side dish is easy to prepare, cheesy and delightfully low carb! The mild flavor of the florets serves as a perfect base for soaking up the citrusy sauce.
]]>
Print
Text Size:
+Increase Article Text Size
-Decrease Article Text Size
Ingredients
1/4 cup chopped fresh parsley, divided

1/2 teaspoon grated lemon peel

6 cups (about 1 1/2 pounds) cauliflower florets

1 tablespoon reduced-fat margarine

3 cloves garlic, minced

2 tablespoons fresh lemon juice

1/4 cup grated Parmesan cheese

Lemon slices (optional)
Directions
Place 1 tablespoon parsley, lemon peel, and about 1 inch water in large saucepan.
Place cauliflower in steamer basket; place in saucepan. Bring water to a boil over medium heat. Cover; steam 14 to 16 minutes or until cauliflower is crisp-tender. Remove to large bowl; keep warm. Reserve 1/2 cup hot liquid.
Heat margarine in small saucepan over medium heat. Add garlic; cook and stir 2 to 3 minutes or until soft. Stir in lemon juice and reserved liquid.
Spoon lemon sauce over cauliflower. Sprinkle with remaining 3 tablespoons parsley and cheese before serving. Garnish with lemon slices.
Nutrition Information:
Calories: 53 calories, Carbohydrates: 6 g, Protein: 4 g, Fat: 2 g, Saturated Fat: 1 g, Cholesterol: 3 mg, Sodium: 116 mg, Fiber: 3 g
Exchanges per serving: 1/2 Fat, 1 Vegetable, 1/2 Meat Lean.
Copyright Diabetic Cooking.
Non-starchy Vegetables | ADA
Eat more! You don't often hear that when you have diabetes, but non-starchy vegetables are one food group where you can satisfy your appetite.
Vegetables are full of vitamins, minerals, fiber and phytochemicals—and with so few calories and carbohydrate, everyone can enjoy more!
There are two main types of vegetables—starchy and non-starchy. For this section, we are going to focus only on the non-starchy vegetables.
Choosing non-starchy vegetables
Choose fresh, frozen and canned vegetables and vegetable juices without added sodium, fat or sugar.
If using canned or frozen vegetables, look for ones that say no salt added on the label.
As a general rule, frozen or canned vegetables in sauces are higher in both fat and sodium.
If using canned vegetables with sodium, drain the vegetables and rinse with water to decrease how much sodium is left on the vegetables.
For good health, try to eat at least three to five servings of vegetables a day. This is a minimum and more is better! A serving of vegetables is:
½ cup of cooked vegetables 
1 cup of raw vegetables
Common non-starchy vegetables
The following is a list of common non-starchy vegetables:
Amaranth or Chinese spinach
Artichoke
Artichoke hearts
Asparagus
Baby corn
Bamboo shoots
Beans (green, wax, Italian)
Bean sprouts
Beets
Brussels sprouts
Broccoli
Cabbage (green, bok choy, Chinese)
Carrots
Cauliflower
Celery
Chayote
Cucumber
Daikon
Eggplant
Greens (collard, kale, mustard, turnip)
Hearts of palm
Jicama
Kohlrabi
Leeks
Mushrooms
Okra
Onions
Pea pods
Peppers
Radishes
Rutabaga
Salad greens (chicory, endive, escarole, lettuce, romaine, spinach, arugula, radicchio, watercress)
Sprouts
Squash (cushaw, summer, crookneck, spaghetti, zucchini)
Sugar snap peas
Swiss chard
Tomato
Turnips
Water chestnuts
Yard-long beans
Diabetic Recipe: Cauliflower Baked Ziti
Makes 6 servings 
Ingredients  
1 lb of lean ground beef (or lean ground turkey)
1 large head of cauliflower, cut into florets, blanched, and drained well 
1 tablespoon of extra-virgin olive oil
2 tablespoons of tomato paste
1 teaspoon of dried oregano
2 tablespoons of thinly sliced basil (plus a little more for garnish)
2 (28 oz) can of crushed tomatoes
1½ cups of fresh ricotta 
2 cups shredded mozzarella
½ cup of freshly grated parmesan
1 medium onion, chopped 
2 minced garlic cloves
A pinch of red pepper flakes
Freshly ground black pepper
Kosher salt
Instructions
1.
 Preheat oven to 375 degrees F.  Heat oil in a large saucepan over medium heat. Add onion and cook, stirring often, until onion is soft (about 5 minutes). Stir in the garlic and red pepper flakes, and cook for one minute. Add the ground beef, and season with salt and pepper. Cook until no longer pink. Drain the fat.
2. Return the saucepan over medium heat, and add the tomato paste and oregano. Cook for 2 more minutes, until slightly darkened. Add the crushed tomatoes and bring sauce to a simmer, reduce heat and cook, stirring occasionally, until slightly reduced, and the flavors have melded (10 to 15 minutes). Remove from heat and stir in basil.
3. In a large bowl, pour sauce over the cauliflower, and stir to combine. In a large baking dish, place half the cauliflower in an even layer. Cover with half the ricotta, and sprinkle with half the mozzarella and Parmesan. Add the rest of the cauliflower in an even layer on top, and top with remaining cheeses. 
4. Bake until cheese is melted and golden (about 25 minutes).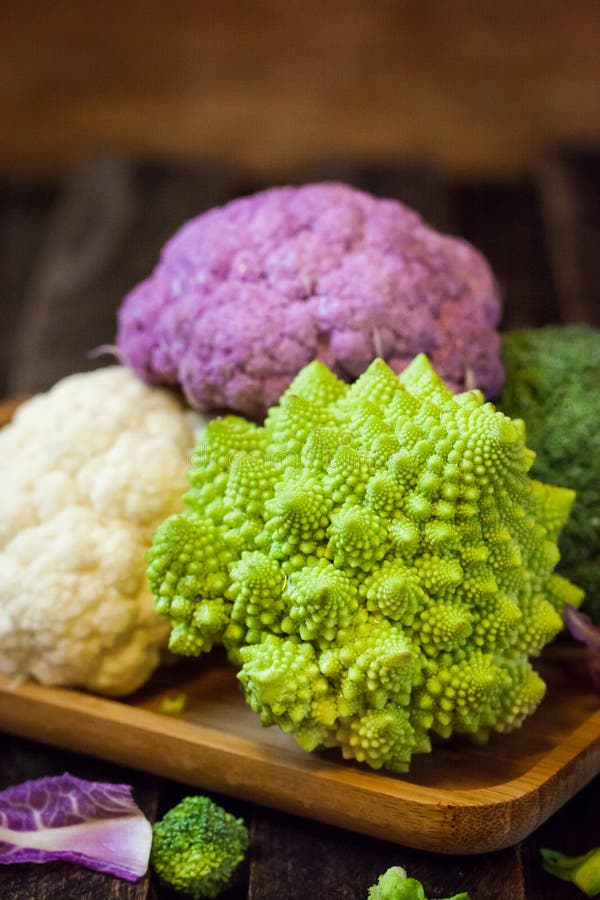 Garnish with basil before serving.
Nutrition Facts per Serving
Calories: 271
Protein: 21 g
Total Fat: 12 g 
Carbohydrate: 22 g
It's important to pay attention to serving size. Everyone's dietary needs and restrictions are unique. Check with your diabetes care team about specific questions or concerns.
Adapted from Delish
Diabetes type 2: Add cauliflower to diet to prevent blood sugar symptoms
Diabetes affects around 3.7 million people in the UK, and 90 per cent of all cases are caused by type 2 diabetes.
It's a lifelong condition that affects patients' everyday lives, and is caused by problems with the hormone insulin.
Diabetes risk could be lowered by making some diet changes, including avoiding those that raise blood sugar.
One of the best foods diabetes patients can eat is cauliflower, it's been claimed.
Cauliflower helps patients to control their blood sugar levels as it contains fibre, said physician Dr Joseph Mercola.
It could also lower the risk of some diabetes complications, including heart disease and high blood pressure.
Adding more cauliflower to your diet could also boost insulin sensitivity, added Mercola.
"Cauliflower is a member of the cruciferous family of vegetables, often overshadowed by its green cousin broccoli," he said.
"This is one vegetable that deserves a regular rotation in your diet, however, as it contains an impressive array of nutrients, including vitamins, minerals, antioxidants, and other phytochemicals.
"Diabetics need to mind their fibre intake. Research shows that people with high intakes of dietary fibre not only have a significantly lower risk of obesity and diabetes, but also a lower risk of coronary heart disease, stroke, hypertension and gastrointestinal ailments.
"Importantly, higher fibre intake has been shown to improve glycaemia, leptin and insulin sensitivity in non-diabetic and diabetic individuals alike.
"Aim for about 50 grams of fibre per 1,000 calories consumed.
"
You could also top up on fibre by eating more chia seeds and almonds, said the physician.
Meanwhile, cauliflower is also a natural anti-inflammatory, as well as good for the heart.
It contains sulforaphane, a sulphur compound, that's believed to improve blood pressure and kidney function.
Many people could have diabetes without even knowing it, as the symptoms don't necessarily make you feel unwell.
Common diabetes symptoms include feeling very tired, passing more urine than normal, and blurred vision.
Diagnosing the condition early is crucial, as it increases the risk of some deadly complications, including heart disease and strokes.
Speak to a doctor if you're worried about the signs of diabetes.
A simple blood test could reveal whether you're at risk of high or low blood sugar.
Shrimp Sautéed Cauliflower Rice – Diabetes Resource Center
Shrimp Sautéed Cauliflower Rice
Ingredients
2 pounds raw shrimp, peeled and deveined with tails removed (or you can use thawed frozen shrimp)
⅓ cup coconut aminos (tamari or soy sauce can be used; low sodium preferable), divided
2 Tbsp toasted sesame oil
1 bag of cauliflower rice OR 1 large cauliflower, cut into florets
2 Tbsp Avocado oil (or another plant-based oil)
1 yellow onion, minced (red onion or shallots works too)
3 cloves garlic, minced
2 tsp minced fresh ginger
1 carrot, diced
2 eggs, beaten
¼ cup frozen peas
2 green onions chopped finely (or omit)
Fine sea salt, to taste
Directions
Combine shrimp with 2 Tbsp of soy sauce and 1 Tbsp of toasted sesame oil.
If using fresh cauliflower, process in a food processor or grate with large holes until rice size pieces.
Heat avocado oil in wok and add onion, garlic and ginger for about 2 mins. Add carrots and cook another 2-3 mins. Add a little more oil and the cauliflower and cook stirring frequently, for about 5 mins. Transfer to plate.
Add shrimp mixture to wok and sear 1 minute each side. Transfer to plate with cauliflower. Pour the eggs into the wok and scramble until mostly cooked through. Pour cauliflower and shrimp back into wok and add remaining coconut aminos and sesame oil and salt. Stir in the peas and cook for 1- 2 minutes. Garnish with green onions.
This dish will keep in the refrigerator 5-7 days.
Subscribe for free to stay up to date with the latest diabetes news and health tips from our doctors and health experts. This season, we will be sharing healthy recipes that our nutrition experts use when cooking for their families, friends, and themselves.
Disclaimer: By submitting the form I accept NewYork-Presbyterian's Terms and Conditions and confirm I would like to receive more information about our products/services, events, news and offers.
90,000 Diabetes mellitus – a sentence or a way of life?
In recent years, we hear the word diabetes mellitus more and more often. What is this disease and can it be avoided or prevent the onset of development?
Diabetes mellitus is a disease in which the level of sugar in the blood rises, or it is more correct to say blood glucose.
In the 2nd century A.D. the Roman physician Areteus of Cappodocia gave the first description of this disease.The word diabetes comes from the Greek "diabaino", which means "to go through something, to flow." The concept of "sugar" was formed from the idea of ​​ancient doctors that in diabetes, sugar passes through the body unchanged and is excreted in the urine, and therefore the urine of such patients tastes sweet.
For centuries, doctors have not been able to treat diabetes. Only after the discovery of insulin in 1921, and in the 40s of the 20th century, tableted antihyperglycemic drugs, there were cardinal changes in the management of this disease.
Diabetes mellitus is not a single disease. There are several types of it. The vast majority of diabetes cases are type 1 and type 2 diabetes. How are these 2 types of diabetes different?
Type 1 diabetes mellitus is a chronic disease caused by the almost complete death of b-cells of the pancreas and, as a consequence, an absolute deficiency of insulin. The number of patients with this type of diabetes is about 10% of all patients with diabetes mellitus.This disease manifests itself, as a rule, at a young age and in children. Since the body itself does not produce insulin, insulin injections are indicated to treat this condition.
Type 2 diabetes mellitus accounts for 90% of all diabetics. It is characterized by a violation of the secretion and action of insulin.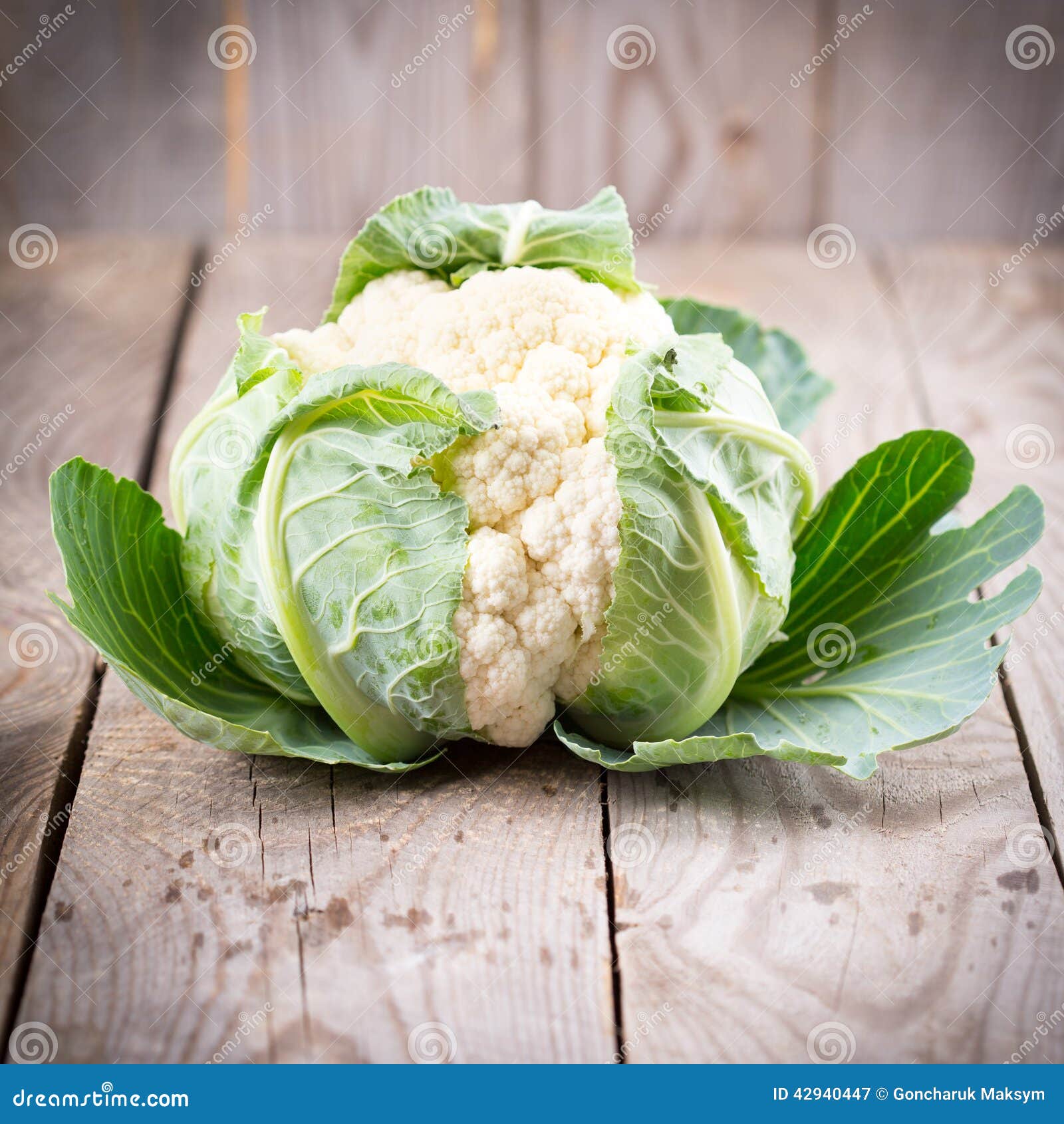 This type of diabetes mellitus usually manifests itself over the age of 40. For the treatment of type 2 diabetes mellitus, diet, exercise and tableted antihyperglycemic drugs are used, sometimes in combination with insulin.
Unfortunately, the number of patients with diabetes is increasing every year. Every 15 years, according to forecasts, the number of patients doubles, mainly due to patients with type 2 diabetes. In Russia, about 3 million people suffer from diabetes mellitus, in the Tambov region more than 27 thousand. sick
Are there factors that predispose to the development of type 2 diabetes?
Yes, they exist, and you need to know about them in order to make a timely diagnosis.These risk factors include: age over 40, lack of regular physical activity, burdened heredity (the presence of diabetes in relatives), the presence of high blood sugar during pregnancy, obesity, hypertension, lipid metabolism disorders, polycystic ovary syndrome.
Symptoms of diabetes mellitus are as follows: feeling of tiredness, fatigue, thirst, frequent urination, itching of the perineum, weight loss.
Not all patients have these symptoms.With type 2 diabetes mellitus, these symptoms may be absent for several years of the disease, and at the time of diagnosis, complications of diabetes mellitus are revealed. Therefore, in the presence of risk factors for the timely diagnosis of the disease, it is necessary to control the blood glucose level 1p per year.
What is the danger of diabetes mellitus in addition to thirst and frequent urination? In case of late diagnosis, lack of treatment, non-compliance with dietary recommendations, complications of diabetes mellitus may develop: decreased vision, vascular lesions of the lower extremities with the development of gangrene, kidney damage, damage to the vessels of the heart and brain with the development of myocardial infarction, acute cerebrovascular accident.
Modern medicine currently has a large arsenal of medicines for the treatment of type 1 and 2 diabetes mellitus. However, the success of diabetes mellitus therapy depends not only on the doctor, but also on 90% of the patient, on the desire to know about their disease, the willingness to change their habits and participate in the treatment process.
There are several rules for diabetic patients that allow them to maintain their health and lead an active lifestyle for many years: maintain normal blood glucose levels (fasting blood sugar no more than 5.5 mmol / l), carry out regular glycemic control, carefully follow the doctor's recommendations.
In order to delay the development of diabetes mellitus as much as possible in persons with existing risk factors, it is necessary to exclude those factors that can be corrected. For a successful solution of this issue, it is recommended to consult an endocrinologist or a local therapist of the St. Petersburg State Budgetary Healthcare Institution "City Polyclinic No. 72".
In addition to the primary prevention of diabetes mellitus in the risk group, the issues of secondary prevention, namely the prevention of the development of complications of diabetes, remain more and more acute.In this regard, it is necessary to actively train patients according to the program "School of patients with diabetes mellitus".
In conclusion, I would like to say that diabetes is not a death sentence, but a way of life!
90,000 What is diabetes, its signs and treatment
Diabetes mellitus is a disease characterized by an increase in blood sugar levels and leading to damage to the kidneys and nervous system, impairing vision, affecting the state of the nervous and vascular systems.Diabetes comes in many different types and can affect both young people and develop with age. Depending on the type of illness, the patient requires special treatment, which is based on lifestyle changes, the selection of diet and medications. You can choose the right therapy by making an appointment at private medical center "MedAstrum". The clinic's specialists have extensive positive experience in the effective treatment of the disease.
CONTENTS OF ARTICLE
What is diabetes mellitus
Diabetes mellitus is a pathology characterized by metabolic disorders, primarily carbohydrates, which leads to damage to cells of various organs – from arterial vessels to kidneys and liver.
It should be noted that the disease can progress without any symptoms for a long time, so many do not seek medical help in a timely manner. Moreover, according to the World Health Organization, the disease is detected in 10% of the population. This explains the importance of regular preventive medical examinations and blood glucose measurements.
Causes of diabetes mellitus
Diabetes occurs as a result of several reasons in which the flow of glucose into the cells of a person is disturbed, which leads to an increase in its content in the blood with the development of numerous metabolic disorders.Regardless of the type of pathology, experts identify the following risk factors:
genetic predisposition – it is known that if parents or close relatives were ill with diabetes, the risk of its development increases by 5-10%;
overweight and obesity;
the predominance of carbohydrates in food, leading to a violation of their metabolism;
cardiovascular diseases;
Chronic stress associated with psychological or physical overload. Adrenal hormones released in a stressful situation disrupt the normal course of metabolic processes;
long-term use of drugs that contribute to diabetes – glucocorticoids, diuretics, cytotoxic drugs, etc.
It should be noted that in type 1 diabetes the causes are different – in patients there is a lack of insulin associated with damage to cells in the islets of Langerhans of the pancreas. As a rule, this variant of the disease is of an innate autoimmune nature and occurs at a young age.
How to tell if you have diabetes
It is very difficult to independently identify the pathology, since it manifests itself for a long time with nonspecific complaints and develops gradually, especially in type II diabetes mellitus (type I diabetes develops rapidly).
The main signs of the disease:
dry mouth and intense thirst, which is accompanied by the use of up to 10 liters of liquid per day;
Frequent and profuse urination;
increased appetite;
itching on the background of dry skin and mucous membranes;
general weakness, rapid fatigability during physical and intellectual exertion;
nocturnal cramps of the leg muscles;
decreased vision.
These manifestations are typical for other diseases, therefore accurate diagnosis is important. If similar symptoms appear, you should immediately make an appointment with an endocrinologist in Moscow . The specialist will prescribe the necessary examination and make an accurate diagnosis.
Do you need expert advice?
What are the types of diabetes
Endocrinologists distinguish several variants of pathology, however, insulin-dependent (type I) diabetes and insulin-independent (type II) diabetes are most common.
In the first type in the body, there is a deficiency of insulin – a hormone that is necessary for the normal absorption of glucose by the cells of internal organs. As a rule, this form of the disease manifests itself at a young age.
Type II diabetes mellitus, on the other hand, is characterized by a high level of insulin with a low sensitivity of body cells to it, which leads to damage to internal organs.
This form of the disease is typical for the elderly.
Endocrinologists additionally identify diabetes mellitus in pregnant women.This is a temporary condition that disappears without a trace with dietary adjustments and additional treatment.
Diabetes risk groups
It is possible to prevent the development of diabetes. For this, people from risk groups need to follow the recommendations on lifestyle and diet. What are the signs of a risk group?
90 052 90 053 age from 45 years;
the presence of relatives with diagnosed diabetes mellitus;
overweight and obesity;
sedentary lifestyle;
prediabetes and other disorders of carbohydrate metabolism;
chronic cardiovascular diseases;
violations of protein and fat metabolism;
polycystic ovary disease;
pregnancy with a large fetus.
All people at risk should regularly consult an endocrinologist to select preventive measures and timely start treatment of pathology.
Makarova Polina Petrovna
Endocrinologist-nutritionist
Make an appointment
How to control blood glucose
There are many methods for determining blood sugar levels. The main one is biochemical analysis, which allows you to determine the exact amount of glucose.Normally, its level on an empty stomach does not exceed 6.5 mmol / l.
Determination of glucose levels at home is possible with the help of glucometers. These are compact devices that allow one drop of blood to conduct research with high accuracy. The meter should be used by all patients, as knowledge of the glucose level is necessary to control the treatment.
Complications of diabetes
Without adequate therapy, the disease leads to damage to internal organs. The patient develops damage to the retina (retinopathy), small vessels (angiopathy), nerves and kidneys.As a result of malnutrition of the skin on the ankles, trophic ulcers are formed.

A sharp change in blood glucose levels, both a decrease and an increase (hypo- or hyperglycemia), poses a threat to the patient's health and can lead to the development of coma.
Diabetes mellitus treatment options
Diabetes mellitus therapy is based on adherence to diet, glucose control (self-control) and medication. Depending on the type of disease, the endocrinologist selects certain groups of medications that can stabilize the level of glucose and insulin, preventing the development of complications and reducing the severity of symptoms.
You can sign up for an endocrinologist's consultation by phone or by leaving a request on the clinic's website. We will contact you and tell you how to prepare for your appointment.
90,000 treatment and diagnosis of causes, symptoms in Moscow
What is
Diabetes mellitus is an extremely common chronic disease, ranked third among the leading causes of death: after cardiovascular and oncological diseases.
Sugar (it is more correct to call it "glucose") is necessary for our body as a source of energy.Glucose enters the body with food and is absorbed in the intestines, and is also produced by the liver on an empty stomach. Insulin is an important hormone produced by the pancreas and is responsible for the transfer of glucose from the blood to the cells. In turn, cells convert glucose into energy. Insulin also regulates the production of glucose in the liver.
The disease is divided into two types. In type 2 diabetes mellitus, the cells of the body are less sensitive to insulin, so they do not accept the glucose they carry, and it remains in the blood in excess.Or, for some reason, insulin no longer effectively regulates the production of glucose by the liver, so the blood sugar level increases. In type 1 diabetes, the immune system destroys the cells in the pancreas that are responsible for the production of insulin. Thus, insulin does not enter the bloodstream and does not carry glucose into the cells, which remains in the blood.
This condition requires the introduction of insulin into the body by injection, therefore the first type is also called insulin-dependent diabetes mellitus.
Causes of type 1 diabetes mellitus
The insulin-dependent type of diabetes is an autoimmune disease, i.e. to those that are caused by an aggressive reaction of the immune system in relation to the body's own cells. Unfortunately, the reasons for this reaction are still unknown. Most scientists are inclined towards a genetic predisposition and the transmission of the disease by inheritance. There is also an assumption about the viral component: at risk are people who have had serious viral infections against the background of a genetic predisposition to diabetes.
Most often, type 1 diabetes manifests itself already in childhood or adolescence, less often in adulthood. Diabetic coma is an extreme manifestation of untreated disease, because about half of patients do not know about their disease before serious complications appear.
Symptoms of type 1 diabetes mellitus
Late diagnoses and complications are due to the fact that the primary symptoms are often overlooked. Among the main primary symptoms are:
dry mouth feeling,
constant thirst,
frequent urination,
sleep disturbances due to frequent urge to urinate,
general weakness, lethargy, fatigue,
weight loss,
blurred vision.
One of the most common complications of type 1 diabetes – ketocytosis – is the body's attempt to make up for the lack of energy (after all, glucose is not absorbed) by burning fat, in which ketone bodies are released. The presence of a large number of ketone bodies in the blood is toxic and is manifested by the following symptoms:
odor of acetone from the mouth,
dizziness,
vomiting,
abdominal pain,
heart palpitations,
loss of consciousness,
coma.
Often, a doctor is consulted only after the onset of symptoms of ketoacitosis, and this complication is life-threatening. Therefore, it is important to know and track the occurrence of the primary symptoms of type 1 diabetes in yourself or your loved ones, especially children.
Diagnostics
To make a diagnosis, a specialist will first need a blood and urine test, which will show the glucose level. In addition, additional tests may be prescribed.For example, testing for HBA1C (glycosylated hemoglobin) is a rather complex test that can only be performed in well-equipped laboratories. The analysis will show how much glucose was in the body for the last 12 days, based on the amount of glycated hemoglobin of erythrocytes: hemoglobin has the property of combining with glucose, becoming glycated. In some cases (most often for pregnant women), the doctor may recommend a glucose tolerance test, i.e. insulin resistance of body cells.
Thus, the diagnosis of diabetes is not difficult and is carried out in a short time.
Therefore, it is extremely important for the patient to be attentive to his health and to monitor the first symptoms of diabetes, to prevent serious complications through timely referral to a specialist.
Treatment of type 1 diabetes mellitus
Despite the fact that diabetes is a chronic disease (complete cure of the patient is impossible), it is quite possible to transfer the course of the disease into a controlled channel.
With diagnosed type 1 diabetes, in the vast majority of cases, insulin therapy is prescribed – the introduction of a hormone through injections. The injected hormone is used by the body to process the incoming glucose.
In addition to insulin therapy, depending on the patient's condition, drugs that lower blood sugar levels may be prescribed. And a diet will definitely be prescribed, because the treatment of diabetes largely depends on following the recommendations on dietary habits:
frequent, moderate meals,
a large number of vegetables in the diet,
refusal of fast carbohydrates,
restriction of sweet, starchy foods.
There are many myths surrounding diabetes. But even with such a serious illness, with the proper responsible approach, people restore their quality of life. It should be noted that the success of treatment also depends on the experience and qualifications of the attending physician. It is important for the patient to learn to live with his disease, and for this the doctor must choose the most effective therapy, answer all the patient's questions, and help to understand the treatment plan. This applies to diet, permissible physical activity, correct doses of insulin, the method of administration, as well as taking additional medications if necessary.
In our center, the management of patients with diabetes mellitus is built on a long-term basis, from early diagnosis to a stable course of the disease. Our doctors stay in touch, ready to answer all possible questions of the patient about their condition and about the disease in general. We do not insist on regular consultations, we stand for maximum trust between the patient and the attending physician for the prompt correction of the treatment regimen, if necessary.
In addition, the specialists of our center have developed a special program for the early diagnosis of diabetes – Diabetes under control.This program is recommended for everyone who has noticed mild diabetes symptoms or who have close relatives who are already sick. The program includes the necessary tests and consultations with specialists who will give a professional opinion on the risk of developing diabetes. Indeed, like any other disease, diabetes is much more effectively controlled when detected early.
Thanks to the versatility of the center, our endocrinologists, with the help of colleagues from other departments, also successfully cope with the complications and consequences of diabetes.Earlier we touched on ketoacinosis, but in addition to it, cardiovascular complications associated with changes in blood density against the background of an increased sugar content in it are often encountered: the risk of developing atherosclerosis, vision problems (due to insufficient blood supply to the organs of vision), leg problems (with Insufficient blood supply affects the nerve endings of the lower extremities, especially the feet, up to diabetic neuropathy), kidney damage, periodontitis.
Such a wide range of complications requires complex patient management by several specialists, and often by several departments.But it is precisely this multifunctional approach to treatment that bears fruit – we offer our patients qualified medical care in one place at a convenient time for them.
You can sign up for a consultation with a specialist through the form on the website or by phone.
Type 2 diabetes mellitus (diagnosis and treatment)
Type 2 diabetes mellitus.
It is a chronic disease of the endocrine system, which develops a lack of insulin and dysfunctions of cells in the pancreas.Manifested by profuse urination, increased thirst, itching of the skin, increased appetite, fever, muscle weakness. The diagnosis should be confirmed by laboratory tests, namely, through a blood test for glucose concentration, the level of glycolyzed hemoglobin. The treatment mainly uses a low-carbon diet, increased physical activity and hypoglycemic drugs.
Information about the disease.
In fact, "diabetes" in Greek means loss of sugar.Thus, the term reflects the main symptom of the disease (lack of sugar) – glucose is not retained in the body and is excreted in the urine. Diabetes mellitus of the second type (non-insulin dependent) develops against the background of tissue immunity to the action of insulin, as well as a subsequent decrease in cell function. Type 2 diabetes mellitus (DM 2), differs from type 1 diabetes mellitus (DM 1). In DM 1, the lack of insulin is primary, in DM 2, the lack of the hormone is a consequence of a prolonged lack of insulin.The statistics are very diverse and depend on ethnic characteristics and living standards. In Russia, the prevalence is about 7%, and covers 90% of all forms of diabetes. The group most susceptible to the disease is people over 40-45 years old.
The causes of type 2 diabetes mellitus.
The disease develops due to a combination of hereditary predisposition and external factors that affect the body throughout life.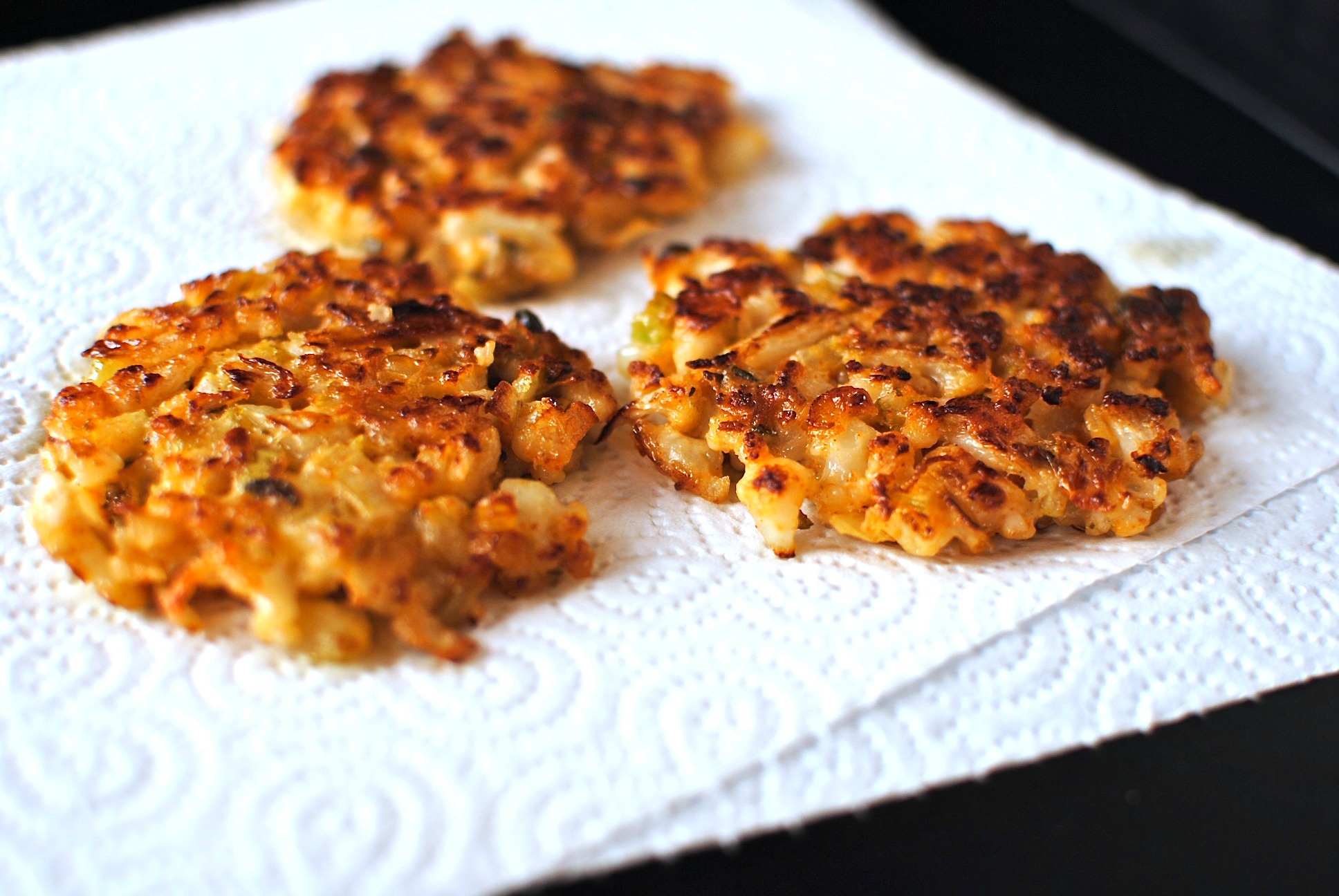 By adulthood, negative exogenous influences reduce the sensitivity of cells to insulin, as a result of which they cease to receive a sufficient amount of glucose. Main causes of type 2 diabetes:
• Obesity. Adipose tissue reduces the ability of cells to properly absorb insulin. Being overweight is one of the key risk factors for developing the disease. Obesity is present in 80-90% of patients;
• Incorrect power supply. Overeating is the main cause of obesity. The increased caloric content of the diet leads to the development of type 2 diabetes. In addition, the abuse of large amounts of sugar provokes surges in insulin secretion, which also provokes the development of the disease;
• Hypodynamics. Lack of motor activity has a bad effect on the functioning of most organs of the body, and also helps to slow down metabolic processes. Physical inactivity is accompanied by low consumption of glucose by the muscles, so it accumulates in the blood;
• Endocrine diseases. Often, the disease occurs against the background of disorders of the endocrine system. There have been cases against the background of pancreatic tumors, pancreatitis, hypo- or hyperfunction of the thyroid gland;
• Infectious diseases. In people with hereditary disorders, the primary onset of diabetes mellitus can be triggered by an infectious disease – herpes, influenza and hepatitis.
Mechanism of development of the disease.
The basis of the disease is a violation of the metabolism of carbohydrates due to an increase in the insulin resistance of cells. The tissue's ability to accept and utilize glucose decreases, and a state of hyperglycemia develops (increased plasma sugar level). In addition, alternative methods of obtaining energy from amino acids and fatty acids are activated.To compensate for the balance of glucose, the body begins to excrete it through the kidneys (in the urine). A high concentration of sugar in body fluids causes an increase in osmotic pressure, provoking profuse and frequent urination.
During this process, more fluids and salts are excreted from the body, leading to dehydration and electrolyte imbalances. All this provokes the main symptoms of the disease – thirst, dry skin, weakness and arrhythmia.
Classification of the disease:
• Lightweight.
For treatment, nutritional adjustments are required, as well as a small dosage of a hypoglycemic drug. Low risk of complications;
• Medium form.
To stabilize the disorders, the constant intake of antihyperglycemic agents is necessary. There is a likelihood of the initial stage of vascular complications;
• Severe form.
Patients need a course of tableted hypoglycemic drugs and insulin. Serious diabetic complications arise – angiopathy of small and large vessels, neuropathy, encephalopathy.
Symptoms of the disease.
Type 2 diabetes develops rather slowly. At the initial stage, the symptoms are almost invisible.
The first symptom that manifests itself is increased thirst. There is a dry mouth, while patients drink about 3-5 liters a day. With this volume, the amount of urine and the frequency of urination increase. Due to the high sugar content in the urine and frequent urination, itching and redness of the groin area occurs. Over time, itching affects the abdomen, underarms, knees and elbows.Since glucose does not reach the tissues in full, appetite increases (already after 1-2 hours after eating, the patient feels hungry). Despite the high calorie content of the diet, the patient does not gain weight, since glucose is not absorbed, but is lost with the excreted urine.
Additional symptoms include increased fatigue, chronic fatigue, daytime sleepiness, weakness. The skin becomes drier, rashes, fungal formations appear. Bruises easily appear on the body, and wounds and abrasions take a very long time to heal.In women, genital candidiasis occurs, and in men, infections of the urethra. Some patients notice tingling in the fingers, numbness of the feet.
A feeling of nausea and even vomiting is also noticeable after eating. Headaches and dizziness are frequent.
Serious complications.
The development of type 2 diabetes mellitus may be accompanied by the development of chronic and acute complications. The most dangerous complications can be fatal – hyperglycemic coma, hypoglycemic coma, lactic acid coma.Chronic complications develop gradually, and include diabetic microangiopathies and macroangiopathies – they are manifested by thrombosis, vascular atherosclerosis. Disorders of the internal organs, joint pain and mental disorders (depression, emotional instability) are often noticeable.
How to diagnose type 2 diabetes?
The problem of detecting diabetes mellitus is manifested in the absence of obvious symptoms at the initial stages of the disease. Patients with a hereditary predisposition to the disease, or over 40 years of age with suspected diabetes mellitus – it is recommended to undergo a blood plasma test for sugar levels.
Laboratory studies will be the most informative, and will allow you to detect not only the initial stage of diabetes, but also the state of pre-diabetes – a decrease in glucose sensitivity. The examination is carried out by an endocrinologist.
To Endocrinologist
Diagnostics begins with a questioning of the patient about his health, the symptoms of the disease are identified, and the existing risk factors are analyzed. After receiving the results from the laboratory, the diagnosis can be confirmed.There are several specific tests for type 2 diabetes mellitus:
• Fasting glucose. The material is taken after 8-12 hours of hunger. A glucose level above 7 mmol / L (venous blood) is a criterion for disease;
• Glucose test. In order to diagnose diabetes mellitus at an early stage, the glucose concentration is examined after eating a diet high in carbohydrates. With this test, the indicator is higher than 11. 1 mmol / l – diabetes, the indicator is 7.8-11.0 mmol / l – prediabetes;
• Glycated hemoglobin. The analysis allows you to estimate the average value of the glucose concentration in the body over the last 3 months. An indicator of 6.5% or more indicates diabetes, 6-6.4% – prediabetes.
Dif. diagnosis includes the distinction between type 1 diabetes and type 2 diabetes. The clinical differences between these diseases are a slow increase in symptoms and an older age of patients (although recently there have been cases of illness in people aged 20-25 years).
Prevention and treatment of type 2 diabetes
Endocrinology uses a systemic approach to therapy.In the initial stages of the disease, the greatest attention is paid to consultations and changes in the patient's lifestyle (attempts to control sugar). If such treatment does not help, then a decision is made on the use of drug treatment. Complex of medical procedures, includes:
• Diet. The basic principle of the diet is to cut back on foods high in carbohydrates and fats. The most dangerous are products with refined sugar (confectionery, sweets, chocolate, soft drinks).The diet should consist of vegetables, milk, meat, eggs and grains. The diet should be fractional (5-6 times a day), portions – small;
• Physical activity. If the patient does not yet have severe complications, then sports are indicated for him. The duration and intensity of training is selected individually. Typically, patients are advised to walk, swim and walk;
• Drug treatment. Several drug groups are used.To reduce the insulin resistance of cells, assimilate glucose in the gastrointestinal tract and produce it in the liver, the use of biguanides and thiazolidinediones is allowed. If the use of these drugs is not enough, drugs that enhance the activity of insulin are prescribed.
Timely diagnosis, an experienced endocrinologist and properly prescribed treatment (including diet) are the key to successful treatment of the disease.
Our multidisciplinary clinic Sante Clinic employs experienced endocrinologists (Ph.D.) who will help you maintain your health with type 1 and 2 diabetes mellitus.No queues, long waiting times "by appointment" and rescheduling of appointments – we are waiting for you at Sante Clinic!
To Endocrinologist
Diabetes mellitus, symptoms, treatment
Diabetes mellitus about the disease
Diabetes mellitus – a group of diseases characterized by the presence of high blood sugar (hyperglycemia) due to impaired secretion and / or the effectiveness of insulin action.
There is currently a pandemic of diabetes mellitus in the world.More than 285 million people suffer from diabetes mellitus in the world and by 2030 this figure is projected to exceed 438 million people, mainly due to patients suffering from type 2 diabetes. Diabetes mellitus leads to disability and high mortality.
Chronic hyperglycemia leads to the development of complications of diabetes mellitus.
Diabetes complications:
– eye damage – retinopathy and, as a result, blindness. Diabetes mellitus is the leading cause of blindness in adults aged 20–74;
– nephropathy and, as a result, the development of chronic renal failure;
– development of polyneuropathy and macroangiopathy of the lower extremities and, as a result, amputation;
– damage to the cardiovascular system with the development of strokes and myocardial infarctions.More than 50-80% of patients with diabetes mellitus die from the development of cardiovascular complications. non-traumatic amputations of the lower extremities and end-stage renal failure.
Diabetes management
With regard to effective diabetes management, there is compelling evidence that the risk of developing late complications of the disease is significantly reduced with improved blood sugar control. In 2011, the draft Consensus of the Russian Association of Endocrinologists was published, where the main emphasis is on an individual approach to patient treatment.
Timely diagnosed diabetes mellitus and early treatment will help prevent severe serious complications of diabetes mellitus.
Diabetic retinopathy
Diabetes mellitus symptoms:
Diabetes mellitus symptoms:
– dry mouth,
– thirst,
– frequent, profuse urination,
– weakness,
– itching of the skin or vagina,
– hunger.
Diabetes mellitus – complaints in the event of chronic complications:
– decreased vision,
– numbness of the toes,
– a feeling of crawling on the legs,
– pain in the legs,
– decreased sensitivity of the legs.
Diabetes mellitus – food
Type 1 diabetes mellitus is a violation of carbohydrate metabolism associated with the destruction of pancreatic cells, usually leading to absolute insulin deficiency.
Insulin is a hormone that lowers blood sugar, like a "key", it opens an entrance for glucose to enter the cells of the body, which is converted into energy and blood sugar decreases. In diabetic patients, due to a lack of insulin, glucose cannot enter the cells and turn into energy.Its content in the blood rises more and more, and the cells of the body "starve".
Type 1 diabetes occurs in children and young adults, usually up to 40 years of age, and most patients are thin and not overweight.
Type 2 diabetes mellitus is a disorder of carbohydrate metabolism caused by predominant insulin resistance and relative insulin deficiency or a predominant defect in insulin secretion. Diabetes mellitus type 2 occurs in people over 40 years old, overweight or obese people predominate, patients often have other concomitant diseases and conditions, such as hypertension, dyslipidemia, coronary heart disease.Symptoms of hyperglycemia may be subtle. The detection of type 2 diabetes mellitus is accidental, when, unfortunately, the patient is already diagnosed with complications as a result of high blood sugar.
Diagnosis of diabetes mellitus
Based on clinical symptoms, laboratory blood glucose measurements, and oral glucose tolerance test.
Treatment of diabetes mellitus
For type 1 diabetes mellitus, treatment consists of insulin therapy, patient education and self-monitoring.Treatment of type 2 diabetes mellitus consists of diet therapy, physical activity, tableted hypoglycemic drugs and insulin therapy. Currently, doctors have a wide arsenal of medicines to lower blood sugar levels and prevent the development of chronic complications of diabetes mellitus, therefore, timely referral to a qualified endocrinologist will reduce the risk of developing undesirable severe consequences of diabetes mellitus.
Make an appointment
The clinic is receiving an appointment under the policy of voluntary medical insurance (VHI).
View a list of insurance companies.
Diabetes Institute | FSBI "National Medical Research Center of Endocrinology" of the Ministry of Health of Russia
Deputy Director of the Center – Director of the Diabetes Institute
Academician of the Russian Academy of Sciences, Professor, Doctor of Medical Sciences, Head of the Department of Diabetology and Dietetics
Make an appointment
Diabetes mellitus today is the most serious threat facing humanity.The medical and social significance of the disease is explained by the rapid increase in morbidity, early disability and high mortality. As such, the disease is one of the priorities for health professionals around the world, which also led to the 2006 United Nations resolution to combat diabetes.
This resolution became the fourth after those adopted in relation to especially dangerous infections: malaria, tuberculosis and HIV. However, long before that, on November 14, 1989, by order No. 231 of the director of the All-Union Endocrinological Scientific Center of the USSR Academy of Medical Sciences, Professor I.I. Dedov, the Institute of Diabetes was created, the main tasks of which were to improve the early diagnosis, prevention and treatment of diabetes mellitus in the Soviet Union.
At present, the Institute of Diabetes is the base center in the Russian Federation for the provision of specialized and high-tech care for patients with diabetes mellitus from the onset of the disease to the terminal stages of vascular complications, as well as the reference center of the Ministry of Health and Social Development of the Russian Federation for the development, testing and implementation of innovative technologies for diagnosis, prevention and treatment diabetes mellitus and its complications.
Benefits of treatment at the Institute of Diabetes FGBU NMIC Endocrinology:
The principle of systemic examination and treatment: the entire volume of necessary medical care is provided in one institution.
Having visited the Institute of Diabetes, the patient will receive comprehensive assistance from all specialists in the field of diabetology and related specialties – cardiology, nephrology, ophthalmology, gynecology, vascular surgery (stenting, angioplasty) and functional diagnostic methods.We are not treating a disease, but a patient.
Principle of maximum organoprotection.
World-class technologies have been introduced to prevent the development of vascular complications of diabetes (blindness, renal failure, myocardial infarction, stroke, gangrene and amputation of the lower extremities). The task of specialists is to offer the most effective methods of treatment with minimal trauma – preservation and restoration of vision, prevention of limb amputations, maintenance of kidney function, restoration of blood flow in damaged vessels.
Continuous monitoring principle.
Patients have the opportunity to be monitored for life, receiving modern specialized medical care both in a hospital setting and on an outpatient basis.
Scientific directions of activity of the Institute of Diabetes are carried out in three main directions:
Genomic, post-genomic technologies and nanotechnologies in the study of the mechanisms of development of diabetes mellitus and its complications.
Molecular-genetic and hormonal-metabolic aspects of diagnosis, prevention, treatment and rehabilitation of patients with systemic vascular complications of diabetes mellitus.
Prevention of diabetes mellitus, metabolic syndrome and obesity as socially significant diseases.
90,000 Unsweetened sugar – how to prevent diabetes
Even one and a half thousand years BC, the ancient Egyptians described diabetes mellitus as an independent disease.The doctor Arethaius invented the name "diabetes" for her – in Greek "I flow, I pass through." The scientist Celsus argued that indigestion was to blame for the onset of diabetes mellitus, and the great Hippocrates diagnosed by tasting the patient's urine. Currently, the high and constantly increasing prevalence and incidence of diabetes mellitus allowed WHO experts to recognize the presence of an epidemic of non-infectious diabetes mellitus.
Diabetes mellitus is an endocrine disease in which blood sugar levels rise due to an absolute or relative deficiency of insulin, a hormone of the pancreas.The disease leads to disruption of all types of metabolism, damage to blood vessels, the nervous system, as well as other organs and systems.
Distinguish between type 1 diabetes mellitus (insulin-dependent), in which there is an absolute insulin deficiency caused by a malfunction of the pancreas.
And type 2 diabetes mellitus (non-insulin dependent), in which there is a relative insulin deficiency. At the same time, the cells of the pancreas produce enough insulin (sometimes even an increased amount).However, the number of structures on the surface of cells is blocked or reduced, which ensure its contact with the cell and help glucose from the blood to get into the cell. Deficiency of glucose in cells is a signal for more insulin production, but this has no effect, and over time, insulin production decreases significantly. This type of diabetes develops gradually and is characterized by mild symptoms.
There are two main factors provoking the development of type 2 diabetes mellitus : obesity and hereditary predisposition:
1.Obesity. With obesity I tbsp. the risk of developing diabetes mellitus increases by 2 times, with II tbsp. – 5 times, with III Art. – more than 10 times. Abdominal obesity is more associated with the development of the disease – when fat is distributed in the abdomen.
2.Hereditary predisposition. In the presence of diabetes mellitus in parents or close relatives, the risk of developing the disease increases by 2-6 times.
Prevention
• rational nutrition with a large amount of foods containing fiber (fresh vegetables, herbs)
Despite the fact that heredity in this type of diabetes is manifested to a greater extent than in type I diabetes mellitus, the main external factor contributing to its development is overeating, i.e.That is, excess energy intake into the body. Therefore, in families of patients with type II diabetes mellitus, first of all, it is necessary to pay attention to the food culture, to exclude overeating, with excessive consumption of easily digestible carbohydrates (sugar, honey, sweets, etc.). Parents should be aware that the obesity of their children is not a sign of health, but, on the contrary, contributes to the development of obesity and diabetes mellitus, therefore obesity prevention should begin from childhood. The body weight of children should always correspond to the physiological norm.Children need to regularly engage in physical education, since lack of movement (physical inactivity) contributes to obesity.
• active lifestyle – walking (it was found that regular physical activity (walking for> 2.5 hours per week) reduces the risk of developing type 2 diabetes mellitus by 30% compared to people who are not physically active), gymnastics, swimming;
• normalization of weight.
• Reducing the use of alcohol and tobacco;
• increasing the general resistance of the body through hardening and an active lifestyle;
The risk group for developing type II diabetes should include women who during pregnancy had a large weight gain (more than 10-12 kg) and women who have given birth to a live or dead child weighing more than 4.5 kg.In 10–20% of such women 5–10 years after childbirth, if measures are not taken to prevent obesity, diabetes mellitus can develop.
In addition, people suffering from arterial hypertension, early (up to 50 years) atherosclerosis and its complications (stroke, heart attack), inflammatory diseases of the kidneys, urinary tract, skin diseases (various dermopathies, fungal lesions), diseases of the organs of vision (katkrkata at a young age , glaucoma, conjunctivitis), diseases of the oral cavity (gingivitis, periodontitis), tuberculosis should examine the level of blood sugar.Periodically, such people need to have a glucose load test. For early detection of diabetes mellitus and disorders of carbohydrate metabolism, the determination of glycosylated hemoglobin has been carried out recently, an increased level of which reliably indicates a violation of carbohydrate metabolism.
Endocrinological Service of the Regional Consultative and Diagnostic Center on Pushkinskaya
.