Actos adverse effects: Side Effects, FDA Warnings and International Recalls
Side Effects, FDA Warnings and International Recalls
Actos lowers blood sugar by increasing the body's sensitivity to insulin and reducing the amount of glucose the liver releases. This allows the body to better remove excess blood sugar.
Its manufacturer, Takeda Pharmaceuticals America Inc., makes two additional versions of the drug that combine the active ingredient pioglitazone with metformin: Actoplus Met and Actoplus Met XR (extended release). Two other products combine pioglitazone with other diabetes drugs: glimepiride (Duetact) and alogliptin (Oseni).
The Food and Drug Administration (FDA) approved Actos in 1999, Actoplus Met in 2005, Actoplus Met XR in 2009. Duetact in 2006, and Oseni in 2013.
Eli Lilly partnered with Takeda to market Actos, and it became one of the most successful diabetes medications of all time. In 2007, it ranked as the world's best-selling diabetes drug after studies linked rival drug Avandia to a higher risk of heart attack.
Both come from the same family of drugs: thiazolidinediones or TZDs.
Before the medication's patent expired in 2011, it had brought in $3.58 billion in United States sales in 2010. The drug's sales made up 27 percent of Takeda's revenue.
However, numerous studies and a review by the FDA linked higher dosages and prolonged use of the drug to an increased risk of bladder cancer.
In its 2015 annual report, Takeda said it had set aside $2.7 billion to cover the costs of settling Actos lawsuits that blamed the drug for bladder cancer and other injuries. Despite the lawsuits and FDA review, doctors can still prescribe the drug in the United States.
Meanwhile, health regulators in Germany and France ordered Takeda to pull the drug off the market in 2011 after an analysis of a company-sponsored study showed an increased risk of developing bladder cancer or heart problems. The government in India also banned the drug.
Important Information on Taking Actos
Actos is meant to be used along with diet and exercise to improve blood sugar control in adults with Type 2 diabetes.
Depending on how well your body naturally controls blood sugar, your doctor may prescribe pioglitazone by itself or with other diabetes medications.
The medicine comes in a tablet, and you should take it only as directed by your doctor. Instructions in the drug's label say take it once a day with or without food.
Typically, the dose starts at 15 mg or 30 mg, but some people may require a higher dose. Doctors can increase the dose by 15 mg at a time up to a maximum of 45 mg daily.

EXPAND
15 mg, 30 mg and 45 mg Actos tablets.
Do not change your dose unless your doctor tells you to. Let your doctor know if you are in an accident, undergo surgery, or develop a fever or an infection. Experiences like these can put added stress on your body, and your doctor may need to alter your dose.
It's important to continue to follow your diet and exercise regimen and routinely test your blood sugar. Your doctor will likely test your hemoglobin A1C to gauge whether the medication is working. Your doctor should also examine your eyes on a regular basis because the medicine can cause a build-up of fluid in the eyes and affect your vision.
Risks to Discuss with Your Doctor Before Starting Treatment
Before prescribing Actos, your doctor should order certain blood tests, including ones that check for liver problems. They may decide against prescribing the drug to patients with certain conditions, so it's important to tell your doctor about your medical history.
Let your doctor know if you have heart failure, liver problems, Type 1 diabetes, or diabetic ketoacidosis in the past. Patients with Type 1 diabetes or who have had diabetic ketoacidosis in the past should not take Actos, nor should children younger than 18 years old. Patients with heart failure or liver problems should be watched carefully in case these conditions worsen while taking Actos.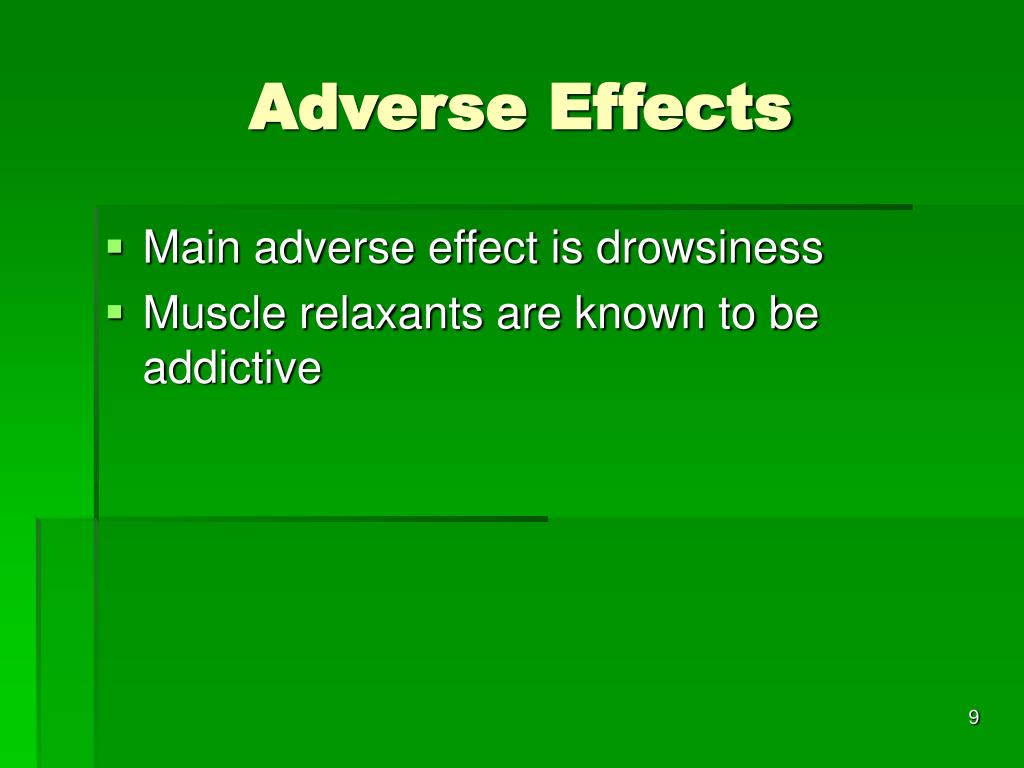 EXPAND
Source: Actos Medication Guide
Also tell your doctor if you have been diagnosed with bladder cancer or macular edema, which is a diabetic eye disease that causes swelling in the back of the eye.
Pioglitazone can increase the chances of becoming pregnant in some people and can harm your unborn baby. The medicine also passes into breast milk and can affect a nursing baby.
Talk to your doctor about birth control options and let them know if you are pregnant or plan to become pregnant, or are breastfeeding or plan to breastfeed.
Other medicines, vitamins or supplements you take can interact with pioglitazone and cause problems. For example, combining Actos with insulin or other antidiabetic medications can increase your risk of developing very low blood sugar, so a doctor may reduce the dose of the other diabetes drug.
Show your doctor or pharmacist a list of everything you take before you start using a new medication, so they can determine whether to adjust your dose or prescribe a different treatment.
Potential alternatives to Actos include Amaryl (glimepiride), Glucotrol (glipizide) and DiaBeta (glyburide). Prandin (repaglinide), Precose (acarbose) or Symlin (pramlintide) may also be substitutes for pioglitazone. As with Actos, these drugs can either be used alone or with another medication.
Common Side Effects
The most common side effects reported during Actos clinical trials were upper respiratory tract infection, headache, sinus infection, muscle pain and sore throat.
Other reported side effects included swelling, weight gain, back pain, dizziness, gas and diarrhea. The drug's label says to call your doctor if you experience these side effects and they get worse or don't go away.
Actoplus Met and Actoplus Met XR can cause the same side effects as Actos, but they can also cause side effects of metformin such as lactic acidosis, a life-threatening condition that occurs when too much lactic acid builds up in the body. Duetact can cause the same side effects as Actos, but it can also cause side effects of glimepiride such as very low blood sugar. Oseni can cause the same side effects as Actos, but it can also cause side effects of alogliptin, such as pancreas or kidney problems.
As of September 2019, the FDA Adverse Events Reporting System (FAERS) Public Dashboard showed 20,135 reports of complications possibly related to Actos since 1999. Of these, 16,404 were flagged as serious, including 2,725 deaths. The FDA points out that the medication may not have been the direct cause of the complications or deaths.
Congestive Heart Failure Black Box Warning
Actos has a black box warning for congestive heart failure.
A black box warning is the most serious type of warning the FDA requires on a drug label.

EXPAND
Source: Actos blackbox warning.
The boxed warning says Actos and other TZDs can cause fluid to buildup in the body when used alone or with other antidiabetic drugs, particularly insulin. This can lead to congestive heart failure or make the condition worse in some patients.
Doctors should carefully monitor patients for signs of heart failure such as rapid weight gain, trouble breathing, or swelling. This is especially the case after a patient first starts treatment or after dose increases.
Combining the drug with insulin may also increase the risk. And so can using the drug if you have New York Heart Association (NYHA) Class III or IV heart failure (more severe forms of heart failure).
Because of the risk, the drug is not recommended for patients with symptoms of heart failure or NYHA Class III or IV heart failure.
The FDA based this warning on clinical trials Takeda had conducted before it released the drug. In one study called the PROactive trial, 5,238 patients with Type 2 diabetes and preexisting heart disease were treated with Actos or a placebo. According to the results, more pioglitazone patients experienced a serious heart failure event than those who had taken the placebo.
In addition, congestive heart failure caused more people to drop out of the trial than any other serious adverse event. About 1.3 percent of pioglitazone patients withdrew from the trial because of the side effect compared to 0.6 percent of patients who had taken a placebo.
FDA Bladder Cancer Review
The FDA alerted the public about a possible risk of bladder cancer in September 2010 and in June 2011 based on results from the first five years of a 10-year study of whether Actos is associated with an increased risk of bladder cancer.
In December 2016, the agency updated the labels of all drugs that contain pioglitazone to warn that an increased risk of bladder cancer has been shown in some studies, but not all. While Takeda's 10-year study ultimately did not find an increased risk, the PROactive clinical trial and a study using data from the United Kingdom did. The agency also noted early animal studies had shown bladder tumors in rats.
The updated drug labels recommended doctors not prescribe the drugs to patients with active bladder cancer and use caution when prescribing the drugs to patients with a prior history of bladder cancer.
"Overall, we conclude that pioglitazone may be associated with an increased risk in urinary bladder cancer, and we have updated the drug labels to include information about these additional studies."
"Overall, we conclude that pioglitazone may be associated with an increased risk in urinary bladder cancer, and we have updated the drug labels to include information about these additional studies," the FDA said.
According to the most recent data from the FDA, bladder cancer is the most frequently reported reaction to Actos. With more than 8,600 reports, it accounts for 46 percent of all adverse events reported to the FAERS database involving the drug.

Recent Bladder Cancer Studies

2019

A review and meta-analysis published in Diabetology International found a "small but statistically significant" increase in the risk of bladder cancer in patients who had ever used pioglitazone compared to patients who had never used the drug. The authors concluded that alternative explanations for this increased risk could not be ruled out.

2018

A review and meta-analysis published in Cancer Medicine found a "slightly but significantly increased risk of bladder cancer. " The authors also found increased risk was tied to higher doses and prolonged use.

2017

A study published in Diabetes, Obesity and Metabolism analyzed Medicare data from nearly a quarter-million beneficiaries. Researchers found a "small absolute increase in risk of bladder cancer" among Actos users compared to people taking other diabetes drugs. They reported the increased risk appeared within the first two years of drug use and continued to increase the longer people took pioglitazone.

2016

A population-based cohort study published in the British Medical Journal found pioglitazone was associated with an increased bladder cancer risk. The researchers looked at medical records of 145,000 people treated with different diabetes drugs in the same class. They found an increased risk and said it was specific to pioglitazone.
Fracture and Liver Failure Risks
The PROactive clinical trial also found an increase in the number of women who took pioglitazone and had bone fractures.
Fractures were most likely to happen in the hands, forearms, feet, ankles, and legs, according to information in the drug's label.
The trial followed participants for nearly three years, and researchers started noticing the difference in female patients after the first year. The trial did not see the same increased risk for men who took the drug.
BONE FRACTURES
5.1 percent of women who took Actos during the PROactive trial had bone fractures compared to 2.5 percent of women who took a placebo.
A more recent study published in The Journal of Clinical Endocrinology & Metabolism in 2017 also found an increased risk of fractures among people who had taken the drug. The clinical trial followed 3,876 stroke patients for roughly five years.
Researchers found 8.8 percent of those who had taken a placebo had fractures during that time.
But those taking pioglitazone had increased relative risks ranging from 47 percent to 60 percent, depending on the type of fracture.
However, a combined analysis of several studies from 2018 did not find an association with pioglitazone and fracture risk.
After Actos became available in the United States, the FDA and Takeda received reports of some fatal and nonfatal cases of liver failure. The drug's label says there is no way to definitively prove that pioglitazone does not cause liver issues.
It advises doctors to "use caution in patients with liver disease." It also tells them to test each patient's liver prior to prescribing the drug and to monitor each patient for signs of liver damage, including fatigue, loss of appetite, right upper abdominal discomfort, dark urine, or yellowed skin (jaundice).
Side Effects of Actos (Pioglitazone Hydrochloride), Warnings, Uses
000932046_PB
round, white, imprinted with ACTOS, 45
000932047_PB
round, white, imprinted with ACTOS, 30
000932048_PB
round, white, imprinted with ACTOS, 15
000937271_PB
round, white, imprinted with TEVA, 7271
000937272_PB
round, white, imprinted with TEVA, 7272
000937273_PB
round, white, imprinted with TEVA, 7273
003780048_PB
round, white, imprinted with M 48
003780228_PB
round, white, imprinted with M 228
003780318_PB
round, white, imprinted with M 318
136680140_PB
round, white, imprinted with 140, 15
167290020_PB
round, white, imprinted with P, 15
167290021_PB
round, white, imprinted with P10, 30
167290022_PB
round, white, imprinted with P10, 45
333420055_PB
round, white, imprinted with ML87
523430053_PB
round, white, imprinted with 31, H
523430054_PB
round, white, imprinted with 32, H
523430055_PB
round, white, imprinted with 33, H
647640151_PB
round, white, imprinted with ACTOS, 15
647640301_PB
round, white, imprinted with ACTOS, 30
647640451_PB
round, white, imprinted with ACTOS, 45
Actos 15 mg
round, white, imprinted with ACTOS, 15
Actos 30 mg
round, white, imprinted with ACTOS, 30
Actos 45 mg
round, white, imprinted with ACTOS, 45
Pioglitazone 15 mg 658620512
round, white, imprinted with H, 31
Pioglitazone 30 mg 658620513
round, white, imprinted with H, 32
Pioglitazone 45 mg 658620514
round, white, imprinted with H, 33
Actos Oral: Uses, Side Effects, Interactions, Pictures, Warnings & Dosing
See also Warning section.
Sore throat, muscle pain, weight gain, or tooth problems may occur. If any of these effects persist or worsen, notify your doctor or pharmacist promptly.
Remember that your doctor has prescribed this medication because he or she has judged that the benefit to you is greater than the risk of side effects. Many people using this medication do not have serious side effects.
Tell your doctor right away if you have any serious side effects, including: new/worsening vision problems (such as blurred vision), bone fracture, reddish-colored urine, urgent need to urinate, pain while urinating.
Pioglitazone may rarely cause liver disease. Tell your doctor right away if you develop symptoms of liver disease, including: dark urine, yellowing of eyes/skin, persistent nausea/vomiting, stomach/abdominal pain.
Pioglitazone does not usually cause low blood sugar (hypoglycemia). Low blood sugar may occur if this drug is prescribed with other diabetes medications (such as insulin or a sulfonylurea).
Low blood sugar is more likely if you drink large amounts of alcohol, do unusually heavy exercise, or do not consume enough calories from food. To help prevent low blood sugar, eat meals on a regular schedule, and do not skip meals. Check with your doctor or pharmacist to find out what you should do if you miss a meal.
Symptoms of low blood sugar include sudden sweating, shaking, fast heartbeat, hunger, blurred vision, dizziness, or tingling hands/feet. It is a good habit to carry glucose tablets or gel to treat low blood sugar. If you don't have these reliable forms of glucose, rapidly raise your blood sugar by eating a quick source of sugar such as table sugar, honey, or candy, or drink fruit juice or non-diet soda. Tell your doctor right away about the reaction and the use of this product.
Symptoms of high blood sugar (hyperglycemia) include thirst, increased urination, confusion, drowsiness, flushing, rapid breathing, or fruity breath odor. If these symptoms occur, tell your doctor right away.
Your dosage may need to be increased.
A very serious allergic reaction to this drug is rare. However, get medical help right away if you notice any of the following symptoms of a serious allergic reaction: rash, itching/swelling (especially of the face/tongue/throat), dizziness, trouble breathing.
This is not a complete list of possible side effects. If you notice other effects not listed above, contact your doctor or pharmacist.
In the US –
Call your doctor for medical advice about side effects. You may report side effects to FDA at 1-800-FDA-1088 or at www.fda.gov/medwatch.
In Canada – Call your doctor for medical advice about side effects. You may report side effects to Health Canada at 1-866-234-2345.
Pioglitazone (Oral Route) Side Effects
Side Effects
Drug information provided by: IBM Micromedex
Along with its needed effects, a medicine may cause some unwanted effects. Although not all of these side effects may occur, if they do occur they may need medical attention.
Check with your doctor immediately if any of the following side effects occur:
More common

Chest pain


decreased urine output


dilated neck veins


extreme fatigue


irregular breathing


irregular heartbeat


problems with teeth


swelling of the face, fingers, feet, or lower legs


tightness in the chest


trouble breathing


weight gain
Less common

Pain or swelling in the arms or legs without an injury


pale skin


swelling


trouble with breathing when active


unusual bleeding or bruising


unusual tiredness or weakness
Incidence not known

Dark urine


loss of appetite


nausea or vomiting


stomach pain


unexplained, rapid weight gain


yellow eyes or skin
Some side effects may occur that usually do not need medical attention.
These side effects may go away during treatment as your body adjusts to the medicine. Also, your health care professional may be able to tell you about ways to prevent or reduce some of these side effects. Check with your health care professional if any of the following side effects continue or are bothersome or if you have any questions about them:
More common

Blurred vision or other changes in vision


cough


dry mouth


flushed, dry skin


fruit-like breath odor


headache


increased hunger


increased thirst


increased urination


loss of consciousness


muscle pain or soreness


problems with your teeth


runny or stuffy nose


sore throat


stomachache


sweating


unexplained weight loss
Other side effects not listed may also occur in some patients.
If you notice any other effects, check with your healthcare professional.
Call your doctor for medical advice about side effects. You may report side effects to the FDA at 1-800-FDA-1088.
Portions of this document last updated: Feb. 01, 2021
Copyright © 2021 IBM Watson Health. All rights reserved. Information is for End User's use only and may not be sold, redistributed or otherwise used for commercial purposes.

.
Actos Side Effects | Salvi, Schostok & Pritchard P.C.
The diabetes medications sold as Actos, Actoplus Met, Actoplus Met XR and Duetact contain the drug pioglitazone. This drug belongs to a class of medications called "thiazolidinediones," which work by increasing the body's sensitivity to insulin – the body's natural substance that helps control blood sugar levels.
Actos (pioglitazone) is sold as a tablet taken orally to treat type 2 diabetes. This is a condition in which the body does not use insulin normally, so it cannot control the amount of sugar in the blood.
It is not used for type 1 diabetes, in which the body does not produce insulin.
The U.S. Food and Drug Administration (FDA) has warned that Actos (pioglitazone) may increase the risk of developing bladder cancer if it is used for more than one year.
Pioglitazone may also cause or worsen congestive heart failure, a condition in which the heart is unable to pump enough blood to the other parts of the body. It may also damage the liver.
Symptoms of Adverse Reaction to Actos
Side effects from taking pioglitazone-containing diabetes medications such as Actos may appear when you first start taking the drug. You should contact your doctor if these symptoms are severe or if they persist:
Headache
Muscle pain
Pain in the arms or legs
If you experience any of these more serious side effects after taking Actos, contact your doctor immediately:
Changes in vision
Vision loss
Frequent, painful, or difficult urination
Cloudy, discolored, or bloody urine
Back or abdominal pain.
Heart Failure Symptoms
These symptoms of congestive heart failure warrant an immediate call for medical help, particularly after you first start taking pioglitazone or after your dose is increased:
Shortness of breath
Waking up short of breath during the night
Needing to sleep with extra pillows under your head in order to breathe easier while lying down
Significant weight gain in a short period of time
Swelling of the arms, hands, feet, ankles, or lower legs
Swelling or pain in the stomach
Frequent dry cough or wheezing
Difficulty thinking clearly or confusion
Fast or racing heart beat
Increased tiredness
Inability to walk or exercise well.
Liver Problems with Actos
The MedlinePlus website of the U.S. National Library of Medicine and the National Institutes of Health says you should contact your doctor if you are an Actos user and experience these symptoms of possible liver damage:
Nausea
Vomiting
Loss of appetite
Pain in the upper right part of the stomach
Flu-like symptoms
Dark urine
Yellowing of the skin or eyes
Unusual bleeding or bruising
Lack of energy.
Bladder Cancer Symptoms
All diabetics face an increased risk of bladder cancer. However, multiple studies have indicated that using high dosages or lengthy courses of Actos and other pioglitazone-containing medications increases the risk. Contact your doctor if you exhibit any of these signs of bladder cancer:
Bloody or reddish urine
Frequent urination
An urgent need to urinate
Urine leakage (incontinence)
Pain during urination
Pain in the back or lower abdomen.
The MedlinePlus website also says that in clinical studies, more women who took pioglitazone developed fractures (broken bones), especially of the hands, upper arms or feet, than women who did not take pioglitazone. Men who took pioglitazone did not exhibit the same problem.
Pioglitazone may cause other side effects that have yet to be reported in great number. Call your doctor if you have any unusual problems while you are taking this medication.
Get Legal Help if You Are Experiencing Actos Side Effects
If you believe you or a family member has suffered bladder cancer, congestive heart failure, liver damage or any serious adverse reaction because they took Actos (pioglitazone) for type 2 diabetes, please contact Salvi, Schostok & Pritchard P.C. You may have the legal right to hold the maker and distributor of the drug accountable for any harm it has caused you.
We can advise you of your legal options in a free and confidential consultation about your case. Contact us today at our toll-free number or through our online form.
Sources:
Actos (Pioglitazone) and Diabetes – Functio, Suitability & Side Effects
Actos (pioglitazone) is a once-daily oral medication for people with type 2 diabetes
Part of the anti-diabetic drug class known as thiazolidinediones, it works by increasing the body's sensitivity to its own insulin, allowing the hormone to work more effectively at improving blood glucose control.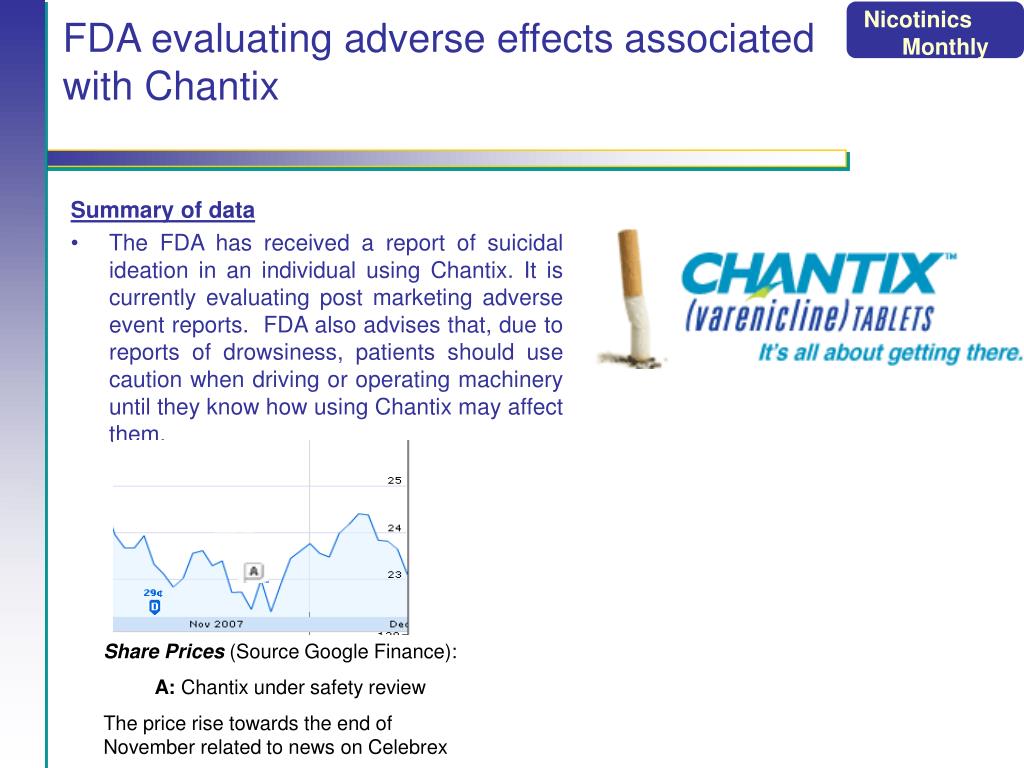 However, the medicine's safety has come under intense scrutiny in recent years following studies linking its use with increased cases of bladder cancer
Actos profile
Trade name: Actos
Drug name: Pioglitazone
Drug class: Thiazolidinediones
Manufacturer: Takeda Pharmaceutical
News about Actos
As mentioned above, Actos has been linked to a significantly increased risk of bladder cancer in various studies. The results of one study published in the May 2012 issue of the British Medical Journal (BMJ) suggest that taking Actos for longer than 12 months may increase the risk of developing bladder cancer by as much as 83%
On April 8, 2014, Takeda were fined $6bn for destroying thousands of documents relating to health data about Actos Takeda's partner, the pharmaceutical company Eli Lilly, has been fined $3 billion for its part in the cover up.
Mechanism of action
Pioglitazone works by making cells more sensitive to insulin, which is used to regulate the level of glucose in the body.
Improving insulin sensitivity (or reducing insulin resistance) makes it easier for sugar (glucose) in the blood to get into the cells.
Who is Actos suitable for?
Actos is intended for adults with type 2 diabetes – particularly overweight diabetic patients – who are unable to control their blood sugar levels through diet and exercise alone or the use of metformin and/or a sulphonylurea.
It is designed to be used alongside a healthy, balanced diet and regular physical activity.
In the UK it is available as a standalone treatment (monotherapy), a dual-oral therapy in combination with metformin, or a triple-oral therapy in combination with metformin and a sulphonylurea.
Actos may also be used in combination with insulin for type 2 diabetics who are unable to control their blood sugars on insulin alone or cannot tolerate meformin.
Who is it not suitable for?
Actos should never be used by diabetic patients who:
are allergic or sensitive to any of the ingredients in the medicine or other thiazolidinediones
are in a state of diabetic ketoacidosis
have a diabetes-related eye problem
have a heart condition, such as heart attack, or a history of heart problems
have liver problems
have bladder cancer or history of bladder cancer
have polycystic ovary syndrome
have galactose intolerance
are prone to fractures
are elderly or under 18 years of age
are pregnant or breastfeeding
It is also important to note that Actos is ineffective and possibly harmful in type 1 diabetes
How and when to take Actos
Actos is administered orally with or without food.
The drug is available in 15 mg, 30mg and 45mg tablet doses.
The correct dosage set by your prescriber is printed on the pharmacy label, along with instructions on how often take your medicine. You should not change the dose of your medicine unless you are told to do so by your prescriber. It is also important to:
Avoid sharing your medicine with other people
Avoid taking extra tablets to compensate for a missed dose
Test your blood sugar levels regularly and have your A1c tested every 2-3 months
Storage
Actos tablets have a 3-year shelf life and should be stored at room temperature in a tightly closed container where moisture cannot get in.
Actos side effects and safety information
Adverse effects of pioglitazone therapy may include:
Anaemia
Back pain
Blurred vision
Chest pain
Cold symptoms such as blocked nose, sneezing, cough or sore throat
Extreme tiredness
Fluid retention
Headache
Hypoglycemia (taking Actos with insulin increases the risk of low blood sugar)
Increased hunger or thirst
Jaundice (yellowing of the skin or eyes)
Loss of appetite
Muscle soreness
Nausea
Painful urination, urinating more than usual, or bloody urine
Respiratory tract infection
Shortness of breath
Sinusitis
Stomach pain
Vision problems
Note, this is not a complete list of side effects and others may occur.
Long-term use of Actos is linked to a number of serious health complications, including heart failure, macular oedema, bone fractures, and bladder cancer. In fact, thousands of lawsuits have been filed by former users who claim that they developed bladder cancer or suffered from heart problems after taking the drug for their type 2 diabetes.
What to do in the event of an overdose
In case of an overdose, you should seek emergency medical attention. You may experience symptoms of hypoglycemia.
Drug interactions
Actos can be taken in combination with some other medicines. Your GP may decide to combine drugs that interact if they believe that the benefits of taking those medications together outweigh the potential risks.
The types of medicine that may interact with Actos and should therefore not be used in conjunction with the diabetes drug include:
Chemotherapy agents
Cytochrome P450 enzyme inducers & enzyme inhibitors
Sulphonylureas
Actos is not known to interact with food or alcohol
Pioglitazone: MedlinePlus Drug Information
This medication may cause changes in your blood sugar.
You should know the symptoms of low and high blood sugar and what to do if you have these symptoms.
Pioglitazone may cause side effects. Tell your doctor if any of these symptoms are severe or do not go away:


headache
muscle pain
pain in the arms or legs
sore throat
gas
Some side effects can be serious. If you experience any of the following symptoms or those mentioned in the IMPORTANT WARNING section, call your doctor immediately:


changes in vision
vision loss
frequent, painful, or difficult urination
cloudy, discolored, or bloody urine
back or stomach pain
You should know that pioglitazone may cause liver problems. Stop taking pioglitazone and call your doctor right away if you have nausea, vomiting, loss of appetite, pain in the upper right part of the stomach, flu-like symptoms, dark urine, yellowing of the skin or eyes, unusual bleeding or bruising, or lack of energy.
In clinical studies, more people who took pioglitazone for more than one year developed bladder cancer than people who did not take pioglitazone Talk to your doctor about the risk of taking this medication.
In clinical studies, more women who took pioglitazone developed fractures (broken bones), especially of the hands, upper arms, or feet, than women who did not take pioglitazone. Men who took pioglitazone did not have a greater risk of developing fractures than men who did not take the medication. If you are a woman, talk to your doctor about the risk of taking this medication.
Pioglitazone may cause other side effects. Call your doctor if you have any unusual problems while you are taking this medication.
If you experience a serious side effect, you or your doctor may send a report to the Food and Drug Administration's (FDA) MedWatch Adverse Event Reporting program online (http://www.fda.gov/Safety/MedWatch) or by phone (1-800-332-1088).
Interrupted intercourse | Medical Center
Gynecologist Olesya Vasilenko on interrupted sexual intercourse as a method of contraception.

⠀
The frequency of unplanned pregnancies ranges from 4 to 27 per 100 women per year
use 70% of the pairs.
⠀
How does it work?
A man should get his penis out of the vagina and move it away from the woman's genitals before ejaculation begins. Sperm does not enter the vagina, the sperm do not run through the fallopian tube towards a new life and the egg dies alone.
⠀
Advantages:
free of charge, it is possible during GW, "no chemistry".
⠀
Ideally, pregnancy is only possible in 4% of cases. After all, pre-seminal fluid can contain sperm, especially in cases of sex after sex or masturbation.
⠀
Instruction:
before intercourse, a man should urinate and thoroughly wash the head of the penis
before ejaculation, remove the penis from the vagina and take it to a sufficient distance from the woman's genitals
before the second PA, urinate again to flush the remaining sperm from the ducts, and again thoroughly wash the head of the penis.
⠀
I bet not everyone is aware of these nuances? For me, the method is possible for couples who allow pregnancy in a relationship.
⠀
Not suitable for whom?
Adolescents and young people, because it takes practice to master the method.
⠀
PPA does not protect against infections! Therefore, using it in casual relationships is dangerous to health.
⠀
Plus, it all depends on the skill and health of the partner. There are men who cannot always control the moment of ejaculation.
⠀
If this is not a constantly used method of contraception among partners devoted to each other, then there is no harm to health.
⠀
Possible side effects:
In men:
increase in the level of anxiety up to nervous exhaustion
decreased libido
prostatitis
STI
erectile dysfunction up to impotence
⠀
For women:
unplanned pregnancy
increase in the level of anxiety
decreased libido
STI ⠀
If you live for years, protecting yourself with PPA, this does not always mean that a man is a master of his craft and body.
Sometimes this means that a man or a woman, or both, has reproductive health problems. Remember when you were at the gynecologist, and your partner at the urologist, maybe you should go?
90,000 What is the most effective method of contraception?
Photo Credit, Getty Images
Deciding on the right contraception is not easy to make, especially when there are plenty to choose from.
There are 15 methods of contraception approved by the UK National Health Service (NHS), but none are 100% reliable.
The Advertising Standards Administration banned Facebook ads for the Natural Cycles app after it found it was misleading.
The app is advertised as "very accurate" and "clinically tested", but this "exaggerates" its effectiveness.
While some contraceptives are 99% effective, there are some that are less than 71% effective.
The effectiveness of contraception depends on the type you are using, as well as on the correct use.
The NHS advises that contraceptive use guidelines be followed closely to ensure that they are as effective as possible.
Natural Family Planning
Photo Credit, Natural Cycles
Photo Signature,
The Natural Cycles Facebook App Promises Accurate Results
Natural Family Planning is the process of monitoring various fertility signals throughout the menstrual cycle to predict when can you get pregnant.
If done correctly, this method can be 99% effective, but "regular use" reduces the efficiency to about 76%.
There are no physical side effects from this method, but it is less effective if you do not follow clear instructions.
Condoms
There are two types of condoms: male condoms (worn over the penis) and female condoms (inserted into the vagina).
Condoms are the only type of contraception that can protect against genital infections and prevent pregnancy.
Photo by Getty Images
Male condoms are 98% effective and made from very thin latex, polyisoprene or polyurethane.
There are several factors that can reduce the effectiveness of male condoms, such as oily substances, creams, or damage.
Photo by Getty Images
Female condoms are 95% effective when placed inside the vagina.
Their effectiveness is reduced if they are damaged, or when the penis accidentally enters past the condom.
Tablets
Photo Credits, Getty Images
Combination tablets are more than 99% effective when used correctly, but drop to 91% in "typical use".
The most common way is to drink one tablet daily for 21 days and stop using it during your period.
There are risks of getting pregnant if you do not take pills regularly, if you miss a dose, or if you have severe diarrhea or vomiting.
Certain antibiotics also reduce the effectiveness of the tablets.
Progesterone-only contraceptives are more than 99% effective when used correctly. These tablets should be taken daily without interruption.
Their efficiency is 92% in typical use. However, they do not contain the hormone estrogen.
Contraceptive injection
Photo by Getty Images
The injection is 99% effective and lasts from eight to 13 weeks depending on the drug.
In typical use, its efficiency is about 94%.
This method of contraception is not affected by other medications, but it can lead to irregular cycles in a woman.
After the injection stops, it may take up to a year before fertility returns to normal.
Contraceptive Patch
Photo Credit, Getty Images
The patch is 99% effective when used perfectly correctly, and drops to 91% with typical use.
From it, hormones are released into the body that prevent pregnancy and act for one week.
The patch should be changed weekly for three weeks, then skip the week.
Vaginal Ring
Photo Credit, Getty Images
A vaginal ring is also 99% effective when used correctly, and is 91% effective in typical use.
It is placed inside the vagina, hormones enter the bloodstream and provide contraception for a month.
With this ring you can have sex without vomiting or diarrhea. But remember to change it monthly.
Contraceptive Implant
Photo Credit, Getty Images
This method of contraception is 99% effective and works for three years.
This is a small plastic rod that is placed under the skin of the hand where it releases hormones.
However, certain antibiotics and medications may affect its effectiveness.
Intrauterine system
This method of contraception is 99% effective. Moreover, he works from three to five years, depending on the type.
The device releases the hormone progestogen.
NHS describes it as one of the most effective forms of contraception available in the UK. At the same time, they warn that after installing it, there is a small risk of infection.
Intrauterine device
Photo by Getty Images
The intrauterine device (or "spiral") is highly effective and can be used for five to ten years depending on the type.
It is similar to an intrauterine system, but the device releases copper to prevent pregnancy.
There is a small risk that your body may reject the coil, and this method may not be suitable for those with previous pelvic infections.
Contraceptive Diaphragms and Caps
When used correctly with spermicides, diaphragms or caps are 92-96% effective.
Efficiency in typical applications is about 71-88%.Therefore, this method is not as effective as other types of contraception.
The diaphragm is made of silicone and inserted into the vagina before intercourse.
After sex, she must remain inside for at least six hours.
The whole truth about modern methods of contraception
Is it possible today to find a modern, affordable and 100% effective method of contraception? So that with a minimum of side effects?
How many more questions are faced by a woman who wants to reliably protect herself from unwanted pregnancy?
Lack of understandable information leads to an increase in the percentage of abortions and unplanned pregnancies.
I propose to understand this issue.
Analysis of different types of contraceptives
Let's start with the fact that there are several methods of contraception, and each group is assessed by the Pearl Index (PI). This is the number of pregnancies occurring in 100 women during the year using one method or another (the lower the index, the better).
Calendar method (PI = 1-10)
With a regular menstrual cycle, "dangerous" and "safe" days are determined.For example, with a cycle of 28-30 days, a couple should refrain from unprotected intercourse from about 8 to 19 days, when the risk of pregnancy is highest.
Free. No side effects. Unreliable. Is it worth it? If you and your partner are ready for all the twists and turns of fate, trust each other 100%, you can try.
Interrupted intercourse (PI = 4)
The story is similar to the one described above. Ready for a baby in case of an "accident"? Practice.
There are always many questions about the possibility of pregnancy, even if ejaculation did not occur in the vagina.
Large-scale studies have not been carried out, but it has been proven that the precum (clear fluid released from the penis during intercourse before ejaculation) can contain active sperm, although there are men who practically do not have them. This fluid is stored in the urethral canal and the pregnancy rate is higher with frequent sexual intercourse. For many couples, this method of contraception has been successful for a long time.
I would also like to draw your attention to the fact that if pregnancy does not occur with PPA (interrupted intercourse), this does not mean problems with conception! You should consult a doctor after 12 months with regular (2 times a week) sexual activity without contraception and ejaculation in the vagina.
Does not protect against infections. Be careful!
Condoms (PI = 2-5)
Male and female; latex and polyurethane; with smells / tastes / light effects – whatever your heart desires! Contraceptive effect – almost 100%, the same degree of protection against STIs (sexually transmitted infections).
Each package contains instructions, but remember to change the male condom after each intercourse and the correct size! As for female devices, they can be used for several hours in a row (up to 6 hours!) And only then thrown away.
Such a large Pearl index (compared to the same hormonal pills) is due to:
improper use of condoms,
use of oil-based lubricants (latex product can tear),
savings and the purchase of low-quality goods (it is better to purchase these types of contraceptives in the pharmacy).
Minimum side effects with a very high degree of protection!
Chemical method (spermicides) (PI = 3)
These are substances that inactivate spermatozoa in the vagina, preventing their passage into the uterus.The release form is different (foams, jellies, melting candles, foaming candles and tablets, soluble films and sponges). Everything is used locally, that is, it is inserted into the vagina by a woman.
Can be used in any period of sexually active life: both adolescents and lactating women. Someone uses the means as an independent method of contraception, but most often a combination with a barrier method of contraception is recommended.
May protect against infections to some extent, but there is no evidence to support high safety.You should also be clearly instructed, because each form of release implies its own way of use, including in time. Well, do not forget about possible allergic reactions.
Lactational amenorrhea
(PI depends on the time elapsed after childbirth, on average 2-10)
The method is considered very reliable if a woman breastfeeds 24/7, including necessarily at night, a break between feedings is no more than six hours, and there is no menstruation.But you should know that even in the absence of bloody discharge, ovulation can occur and pregnancy can occur.
Mothers should consult a gynecologist who will help with choosing the most appropriate method.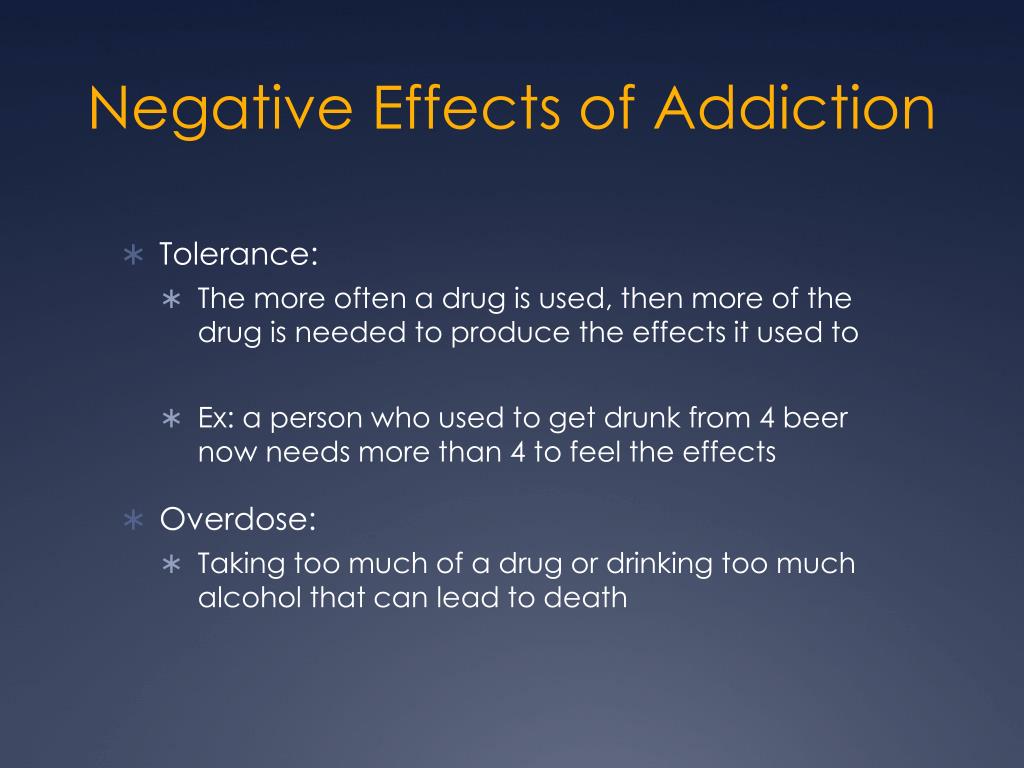 Please note that hormonal contraception is only allowed six weeks after childbirth, and COCs (combined oral contraceptives) are completely prohibited for the entire period of breastfeeding.
It is not necessary to completely trust this method of contraception, especially five months after delivery.
Intrauterine device (PI <1)
Yes, they are hormonal (with levonorgestrel), and conventional, that is, copper. Both varieties are also allowed for lactating women, and even their installation is practiced immediately after childbirth, but then there is a high probability of expulsion (loss).
The spiral has the shape of the letter T, at the end of which there are "tendrils", is introduced after examination by a gynecologist and exclusion of acute inflammatory processes. The procedure is almost painless and allows you to reliably protect a woman from unwanted pregnancy for a period of three to five years.
IUD (intrauterine device) is also used for the treatment of endometriosis or for heavy menstruation, leading to complications such as anemia.
When installing the copper version, sexual activity without protection is allowed immediately, after using the hormonal one – after seven days.
This device copes with its contraceptive task by thickening cervical mucus (sperm are unable to enter the uterus). In the uterus itself, it also prevents the embryo from attaching.In addition, when it comes to the hormonal coil, then levonorgestrel blocks ovulation, and fertilization does not occur.
It is necessary to see a doctor after installation in 3-4 weeks for an ultrasound scan. For adolescents and women who have not given birth, this type of contraceptive is also allowed.
Everything seems to be fine, but! No spiral can kill the infection.
Pure progestin drugs (PI <1)
There are also many options:
Tablets (drunk every day at the same time with a maximum allowable difference of +/- 3 hours)
Injection forms ( in the form of a depot, used four times a year)
Implant option ("implanted" subcutaneously from the inside in the shoulder area for three years)
estrogens.
These include women who smoke over 35 years of age who have:
Arterial hypertension
Deep vein thrombosis
History of strokes
Hereditary thrombophilia
Migraines with aura
Past cancer

existing diabetes
Let us examine each group in more detail.
Progestin tablets , or mini-pills, contain only one group of hormonal substances (progesterone series) and prevent fertilization by suppressing ovulation, increasing the viscosity of cervical mucus, making the endometrium "unusable", thin for embryo implantation.
You can start taking it six weeks after giving birth, continuously. When taking menstruation, there are no at all, but it must be borne in mind that there are side effects: menstrual bleeding, decreased libido, soreness of the mammary glands, a slight increase in body weight. The main word "happens", since it is not at all necessary that all of the above will be found in your place.
An ideal method when the couple has a regular sex life and complete trust (after all, there is no need to use a condom).
A few words about injection method . You don't have to constantly think about when you should take pills, buy condoms, or run to the bathroom just before intercourse. It is an effective method of contraception with timely repeated injections.
It can be used until menopause, but it is worth knowing that this method greatly reduces bone mineral density. If this method is closer to the heart and other organs, get rid of bad habits, add light physical activity and calcium supplements to your daily life.
What is implant ? A well-prepared device in the form of a pen with a small blade at the end, charged with a "bomb" with a hormone, gets under the skin with one light movement of the gynecologist's hand.
The method is completely reversible at any time. Of the specific side effects: soreness at the injection site during the first few days.
Summary for progestational drugs:
Can be used by breastfeeding women as early as six weeks after delivery.
It is possible for those for whom estrogen-containing drugs are contraindicated.
You can choose the most suitable method for each woman and case.
The most common side effects: slight weight gain, breast tenderness and decreased libido.
All methods are reversible, and pregnancy is possible already in the next menstrual cycle after cancellation.
Combined contraceptives (PI <1)
Hormonal patch, vaginal ring and demonized pills (COC).
As the name implies, their composition differs from the previously described group: these drugs contain both progesterone and estrogen (ethinylestradiol, to be more precise).
Plaster is glued to the skin, and now you are already safe! On the dry skin of the shoulder, buttocks, back or abdomen, once a week, on the same day, we attach a flesh-colored plaster containing hormones on its inner part.
Yes, it can be accidentally washed off with water, it can catch on clothes and come off, it can be noticed that violates the privacy of the contraceptive method, and also do not forget about local allergic reactions.The main thing is to notice in time a defect in adhesion or loss of a patch: a woman has 48 hours to protect herself from unwanted pregnancy.
There are pluses, of course:
The active ingredient does not pass through the liver.
Fertility (the ability to get pregnant) is quickly restored.
A small number of side effects.
Now to the know-how of contraceptives: vaginal ring . Independently, a woman is installed in the vagina once every three weeks.An original way of receiving a combination of hormonal substances. Within 21 days, the required amount of progesterone and estrogen is absorbed into the body through the genital mucosa. Then we take out and get a menstrual reaction.
In my opinion, one of the best methods of contraception:
You will not miss / forget / lose the contraceptive.
The partner does not feel this attachment.
You really are under reliable protection, except for infections, of course.Hormones cannot kill foreign agents.
COC (combined oral contraceptives), that is, it is progesterone + estrogen, which are taken daily by mouth.
At the moment, this is the most studied group of modern methods of contraception. In the 21st century, the use of high-dose drugs is a thing of the past, along with unwanted side effects. All a woman needs is to find a competent specialist, undergo a small range of examinations and choose the most suitable combination.The price category is comparable to the methods described above.
What should you pay attention to? On your life history, existing diseases and the desired effect of the admission. Of course, here we are talking exclusively about contraception, but with the help of pills, you can get rid of some symptoms that interfere with a comfortable life (heavy and painful menstruation, acne, hirsutism, increased sensitivity of the mammary glands in the middle of the cycle and before menstruation, etc.
).
Reliable? Undoubtedly, but only if the woman follows all the recommendations for admission and carefully reads the annotation for missed pills.COCs begin to be taken from the first day of menstruation (when bloody discharge begins) or from the fifth day (no later), and then the first week should be used an additional method of contraception.
Release form for 21, 24, 28 tablets, there are also drugs with prolonged action. Yes, yes, every woman, together with a gynecologist, can postpone menstruation for the time of rest, a date, for example, or sports competitions.
I advise you to use it with a regular sexual partner and I will not get tired of talking about infections.Be careful!
You must understand that hormones do not affect weight gain / decreased libido / hormonal imbalance! The image of the drugs is strongly discredited, which does not allow patients to clearly understand this difficult group of contraceptives.
In my message there is not a single name on purpose, since it is dangerous to self-medicate.
Your task is to come to an appointment with a gynecologist, ask all your questions, determine the most suitable method of contraception and leave without fear of multicolored pills in a pack.
Do not drive yourself into the trap of reproductive risks!
90,000 German expert on the benefits of adult sex | Culture and Lifestyle in Germany and Europe | DW
Those who think that a harmonious and fulfilling sexual life is possible only in youth are mistaken. Studies in Germany show that many people who have crossed the 60-year mark continue to have regular sex. According to 30-year-old psychotherapist and marital sexual psychotherapist Volker van den Boom from Aachen, this is a great start! Sex in old age is a real elixir of youth, the expert emphasizes.
DW : As shown by a joint study conducted by near German research institutions, including Humboldt University Berlin, Clinical Center Charité and the Max Planck Society, almost a third of people between the ages of 60 and 80 have almost more active sex lives than those in their 20s and 30s.
How is can be explained by ?
Volker van den Boom
Volker van den Boom : Well, think for yourself: older people usually do not work, they have much more free time and fewer worries than young people, and, accordingly, significantly more opportunities to enjoy life.They did so many things in their lives that they did not enjoy it, that now they strive to do only what brings joy, including each other. And young people need to make a career, to ensure the well-being of a newly created family, to raise children … Many live in constant stress, which negatively affects their sex life.
– Are there many elderly people who come to you for help and advice?
– Yes.And every year more and more people at the age of 70 – 75 come to me. Nowadays in Germany it no longer seems like something shameful to anyone – to seek help from a sexologist.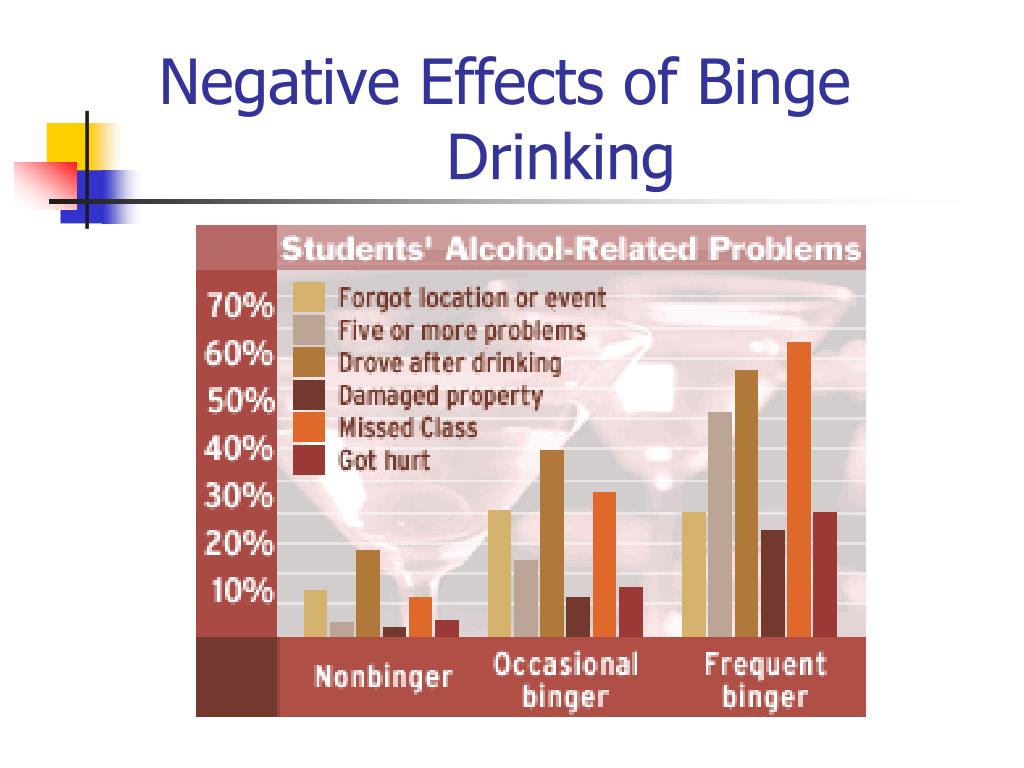 If there is such an opportunity, then why not take advantage of it?
– What problems do you usually get asked about ?
– Men often complain that, despite their age, they need sex almost every day, while women are not particularly active here, arguing that the peak of relationships is behind them.Of course, there is no one-size-fits-all recipe that will save sex. I work with each pair individually.
And it's good if a man and a woman come to my appointment together. Then the problem will not be covered one-sidedly. In addition, together it is easier to figure out which of the partners and in what situations may make mistakes, and then look for a way out. I advise couples to pay more attention to each other and not be shy about talking about their needs and desires. In no case should you remain silent and accumulate grievances.Communication in matters of intimate life is very important.
Men are more restrained in expressing feelings than women.
But this does not mean at all that they are insensitive creatures. It's just that for men, actions leading to the achievement of a goal are more important than an external manifestation of emotions. And women attach importance to foreplay: kisses, hugs, tender words. If all this is not there, then sex is not particularly needed by many. A man who understands this and does not skimp on tenderness and love will be fully rewarded.
– It turns out that all ages are submissive to sex? What about age-related changes in the body ?
– Yes, with age, both women and men have problems with erection from time to time. This is totally normal. But at such moments, a couple can enjoy hugs and caresses, which brings them closer even more. If the patient's problems with potency are protracted, I recommend that he consult a urologist and undergo a serious examination. Indeed, for libido, the state of health plays a very important role.In general, today the pharmaceutical market offers many drugs to restore potency: special pills, injections, vacuum therapy.
But only a doctor can prescribe treatment. However, the state of male potency also depends on psychological factors: the presence of complexes, bad relationships in the family and at work. In such cases, a sexologist-psychotherapist will come to the rescue.
– Can making love in old age negatively affect your health?
– Sexual intercourse is a surge of hormones of happiness.It improves blood circulation, speeds up metabolism, trains the body. Sex is good for both the psyche and physical health. Regular moderate sex in old age is a real elixir of youth. True, too intense an intimate life creates stress for the cardiovascular system and turns into an excessive load on the body. But this, as a rule, applies to men more often.
But for older women, regular sex is always a plus! Their blood pressure normalizes, the risk of hypertension decreases.And the attention and tenderness shown by a partner have a positive effect on the psychological state.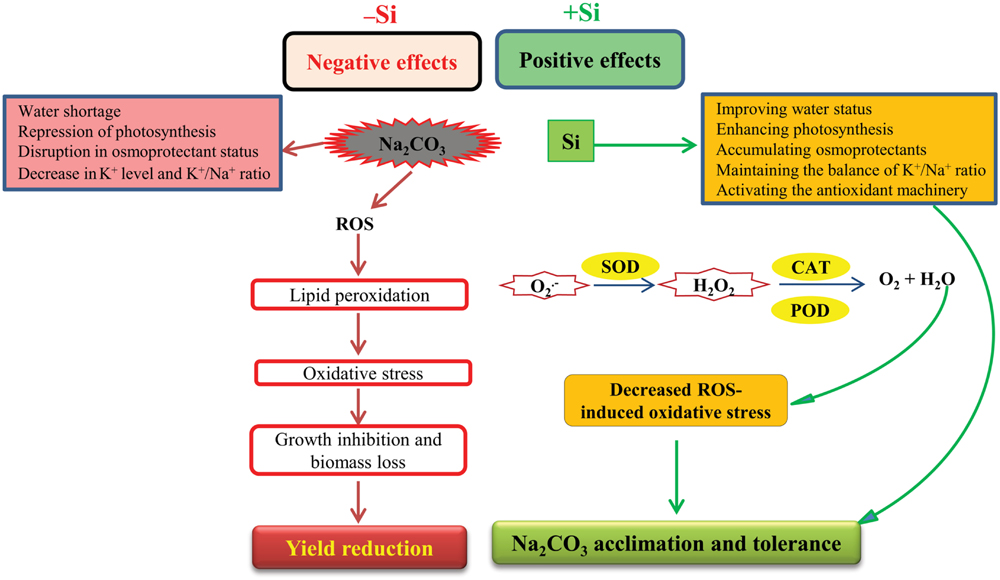 In general, the conclusion is this: regular sex in adulthood is useful, but you need to do it in moderation. And it is very important that sexual contacts are not an obligation, but a mutual desire. If mutual understanding, respect and love reign in the relationship of partners, then their intimate life will be long and happy.
See also:
Pills that changed the world

20 years of Viagra

The appearance of this drug 20 years ago made a real sensation, improving the sex life of many men.Viagra, a drug to increase potency and treat erectile dysfunction, was first approved for sale in 1998 in the United States. Pfizer was actually developing a drug that lowers blood pressure. But in the course of clinical trials, an unexpected side effect appeared.

The pills that changed the world

Miracle pill

Viagra quickly became a worldwide hit. In 1998, American scientists Robert Furchgott, Luis Ignarro and Ferid Murad were awarded the Nobel Prize for the development of its drug formula. Later it turned out that the active ingredient sildenafil also helps against wilting of plants or fear of heights in climbers. In the photo: King Carl XVI Gustav of Sweden presents the Nobel Prize to Ferid Murad.

The pills that changed the world

Hormonal contraceptive

The birth of the sexual revolution was the invention of the pill. In 1961, the first oral contraceptive appeared on the US market, and later in Germany, where it provoked protests from the guardians of morality.In the GDR, contraceptives were initially given only to married women with children. Today, in industrialized countries, it is the most common remedy for protecting against unwanted pregnancies.

Tablets that changed the world

Antibiotics

In 1928, while examining colonies of staphylococci, the Briton Alexander Fleming found mold spots in Petri dishes, around which there were no bacteria. The antimicrobial drug penicillin, which he developed, helped to defeat such fatal diseases at that time as pneumonia or tuberculosis. Since then, a number of other antibiotics have been developed, which are now used in the form of injections, tablets and suspensions.

The pills that changed the world

Aspirin

The name of aspirin was given by the meadowsweet Spiraea ulmaria, a plant containing salicylic acid. The ancient Greeks knew about the healing properties of this substance. German chemists from the Bayer laboratory managed to create a formula for medical use on its basis. So in 1897, acetylsalicylic acid appeared, which is used as an analgesic and anti-inflammatory agent.

Pills that changed the world

Pills that lower blood pressure

Today, diuretics, beta-blockers or ACE inhibitors are prescribed in the fight against high blood pressure. The first diuretics based on purines from cocoa beans or cola nuts appeared at the end of the 19th century. In the 1950s, German scientists developed furosemide, the standard of modern therapy. In the late 1960s, beta-blockers were used to lower blood pressure, and 20 years later, ACE inhibitors.

Pills that changed the world

Marcumar, warfarin, Plavix …

Medicines against blood clots are familiar to people with artificial heart valves or atherosclerosis. The first anticoagulant was heparin. 100 years ago, a medical student in the United States isolated it from a dog's liver. The first oral anticoagulant was discovered in the 1920s while analyzing moldy sweet clover silage. The cows that ate it died from blood loss after simple operations.

Tablets that changed the world

Tablets for allergies

Ways to completely get rid of allergies have not yet been found.But antihistamines make life much easier for allergy sufferers. It was only in 1942 that Bernard Alpern, a French immunologist of Russian origin, managed to create the first antiallergic drug.

The pills that changed the world

Antidepressants

Attempts to synthesize a drug to relieve depression have been made since the beginning of the 20th century. The first antidepressant was discovered in 1957 by accident. Doctors drew attention to the effect of iproniazide, which was used in the treatment of tuberculosis.The side effect was an increase in mood. Imipromine was developed almost simultaneously in Zurich. To this day, it is one of the most popular antidepressants.

Pills that changed the world

Vitamins

The fact that a lack of vitamins can cause disease, scientists realized at the beginning of the XX century, trying to fight beriberi, scurvy and rickets. The concept of "vitamin" was first used in 1912 by the Polish biochemist Kazimierz Funk. Latin letters for vitamins were introduced by Elmer McCollum from the USA.In 1933, ascorbic acid was synthesized in Switzerland. This method is still used for the industrial synthesis of vitamin C.

Author: Tatiana Vainman
90,000 Birth control pills, which is better?
overview
Often, girls develop a negative attitude towards sex after the onset of sexual activity.
And this is not the fault of education, not moral principles, but an elementary fear of conception. In the age of the latest medical technologies, abortion is not painful, but what is the physical pain in comparison with emotional experiences.
Not many will dare to give birth to one child after another, and often they have to terminate a pregnancy against their will. Afraid of getting pregnant, the girl is looking for excuses to avoid the embrace of her husband, and the harmony of family life begins to crumble right before our eyes.
All of this can be avoided if birth control pills are used correctly. The issues of contraception are successfully covered by the gynecologists of the "CM-Clinic". They will find an individual approach to the patient and offer the best solution in the current situation, providing a list of products to choose from.
Types of contraceptive drugs
Drugs, the use of which helps to avoid conception, are:
hormonal direction;
non-hormonal.
The hormone pills, in turn, are distributed to:
Oral remedies are taken orally daily for maximum effect.These contraceptives contain different amounts of hormones. If some women can take pills with a large amount of hormonal substances without consequences, then for others certain contraindications are revealed. They are divided into:
Monophasic;
Two-phase;
Three-phase.
Thank you for your application.
Our operator will contact you from 8:00 to 22:00
Applications received after 22:00 will be processed the next day.
Combined oral tablets
The body produces two types of female hormones: estrogen and progesterone. Combined oral preparations contain similar hormones, but are of artificial origin.
Ethinyl estradiol is used instead of estrogen, and progesterone is replaced by levonorgestrel. The clinic works with patients with different hormonal levels.
Doctors-gynecologists will make a competent selection of the optimal drug.
Monophasic contraceptives
One package contains tablets, which are enough to be taken daily for one or even several months. Progestogen and estrogen are contained in proportions, the value of which is constant. Allocate: Diana-35, Mersilon, Regulon, Novinet, Rigevidon, etc. Which of them to choose, the doctor gynecologist-endocrinologist "CM-Clinic" will tell you based on the test results and prescribe special treatment.
Two-phase remedies
In tablets, the amount of gestagen fluctuates depending on the period of the menstrual cycle.In the first half of it, pills of one color are taken, in the second another. These means include Antevion.
Three-phase drugs
This group has fewer negative indications, since the doses of estrogen and gestagen are strictly regulated depending on the phase of the monthly cycle. In each of the three periods, the girl takes contraceptives, painted in three colors.
Thus, an optimally balanced ratio of hormonal substances is achieved, and there is a minimal harmful effect on the girl's body.They are prescribed after 35 years.
Overweight girls who smoke can safely take drugs of this group. These include Tri-regol, Tri-merci, Triziston, Trimersi. It is worth noting that all tablets begin with the prefix "Three".
Side effects from taking such drugs containing only a gestagen or progestin are minimal, therefore it is often prescribed to nursing mothers, patients with cardiovascular diseases, diabetes mellitus, and congenital heart disease.
After taking them, the mucus in the vagina thickens and becomes viscous, the mucous membrane of the uterine cavity changes, as a result of which the egg cell traveling through the ovary cannot be implanted. Progestin contains: Exluton, Charosetta, etc.
Non-hormonal contraceptives
Their second name is spermicides. When not having a regular sex life, then non-hormonal contraceptive drugs will be of great service to her.
Their action is of a local nature, the effectiveness is not inferior to hormonal pills, therefore, it is better to choose them from all the available options.Ten minutes before intercourse, 1 tablet should be inserted as deep as possible into the vagina.
There are some downsides:
It is undesirable to use
constantly, so as not to disturb the genital microflora. It is worth comparing your condition before using the pill and after;
is not allowed to take a bath or shower immediately after intercourse and a couple of hours before it.
But these tablets also have a lot of advantages:
non-hormonal drugs do not cause hormone imbalance;
they are convenient to use;
they have almost no contraindications, except for individual sensitivity to certain components that cause allergic pathologies;
pill price is available for most women.New birth control pills can also be purchased without a prescription.
Postcoital tablets
Contraceptives are used in the first three days after sexual intercourse. You can not use more than one tablet at a time, because a loading dose of hormones can cause irreparable harm to health. An example of a drug is Postinor.
The doctor – gynecologist of the "CM-Clinic" center will provide qualified assistance to select the most suitable for you from a whole list of modern drugs, and will explain in detail how to use them.
CNBC 90,000: Pfizer and Moderna Not Liable for Vaccine Side Effects – Society
NEW YORK, Dec 17. / TASS /. The U.S. government has granted pharmaceutical companies such as Pfizer and Moderna immunity from liability in the event of serious side effects in volunteers who have experienced vaccines they have developed against the new coronavirus. This was announced on Thursday by CNBC, citing experts.
"It's very rare to pass universal immunity laws," said Dallas-based labor and employment lawyer Rogge Dunn.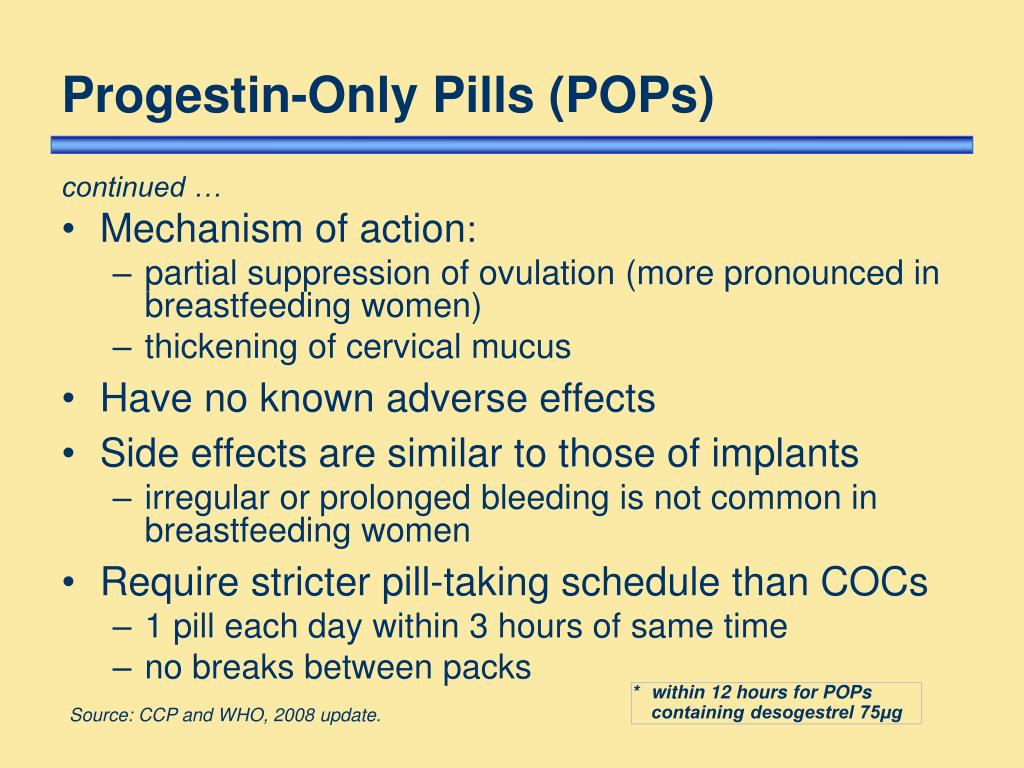 "Pharmaceutical companies usually do not have sufficient protection under the law," he added. At the same time, as the channel emphasizes, Americans cannot file a complaint against the US Food and Drug Administration, as well as against the employer in connection with the mandatory requirement of COVID-19 vaccination in order to work.
At the same time, it is indicated that although the US Congress has created a special fund to cover the costs associated with harm to the health of citizens as a result of vaccinations, it is rather difficult to use the funds.So, as experts emphasize, over the past decades, only 6% of the Americans who filed claims were able to receive compensation. In addition, Dunn said the legal immunity provided to pharmaceutical companies not only protects them from legal action, but also helps reduce immunization costs. "The government does not want people to sue the companies that make the COVID-19 vaccine, because in that case, the manufacturers would probably charge the authorities a higher price per dose [of the drug]," Dunn explained.
In February, US Secretary of Health and Human Services Alex Azar referred to a 2005 law requiring the agency to provide legal protection to companies that manufacture or distribute essential medical products, including vaccines and drugs, except in the event of "willful misconduct" by firms. This means that over the next four years, the company data, as noted by CNBC, "cannot be prosecuted for damages" associated with harm to health due to the use or use of drugs to treat or protect from coronavirus infection.
Pfizer and Moderna, as well as the US Department of Health and Human Services, as noted by the TV channel, declined to comment on this issue.
Possible problems
Earlier on Thursday, The New York Times, citing hospital representatives, reported that two paramedics at a hospital in Alaska developed an allergic reaction after being vaccinated with a coronavirus vaccine developed by the American company Pfizer and its German partner BioNTech.
According to the publication, 10 minutes after the administration of the drug, an employee of a medical institution experienced swelling of the eyes, dizziness and sore throat. He was provided with qualified assistance, the patient's condition returned to normal within an hour, after which he was released. Health officials have indicated that these cases do not interfere with their vaccine distribution plans.
On December 11, the Food and Drug Administration of the US Department of Health and Human Services approved a vaccine developed by Pfizer and BioNTech.Use of the drug began in the US on Monday. US Minister of Health and Human Services Alex Azar previously expressed hope that by the end of the month about 20 million Americans will receive the vaccine, by the end of January the number of vaccinations carried out will reach 50 million, and in February – 100 million.
"Side effects" of summer: bites of ticks, gnats, snakes – How to protect yourself from insect bites
"Oh, summer is red! I would love you if it were not for the heat, but dust, and mosquitoes, and flies .

.. "And also horseflies, gadflies, midges, ticks and snakes.Pavel KOBELEV, senior physician of the Arkhangelsk Regional Rescue Service, told how to protect yourself from insect and viper bites.
Did you get bitten by mosquitoes? Go to the bathhouse!
Mosquitoes are the first to begin their harmful activity. Their season opens with the first warmth of May and lasts until October. It is only in exotic countries that they carry dangerous diseases such as malaria and yellow fever. The bite of our northern mosquito is not particularly dangerous. True, itching and burning can cause a secondary infection that can be brought in as a result of scratching.Up to blood poisoning – it all depends on the cleanliness of the hands. "As a rule, villagers tolerate mosquito bites much more easily, in contrast to more" pampered "city dwellers, – Pavel Kobelev believes. "This is due to the fact that the inhabitants of villages and villages are more often bitten by insects, so they develop immunity.
" Contrary to the common habit of swatting the bloodsucker on yourself, it is better to drive him away so that the proboscis does not remain in the wound (other insects, such as midges, can be hit boldly). The "beauty" of a bite is directly related to its place – for example, swelling on the face and neck is more significant due to increased blood supply in these parts of the body.
Folk remedies – soap, soda and alcohol solutions, juice of onions, plantain, mint – well eliminate the effects of bites. Plants should be rubbed and applied to the affected area. And the swelling formed after the attack of insects is completely removed by the bath. It is better to take soap for water procedures easier, with a minimum of fragrances – for children, bath, tar, household soap is perfect.
As for professional medicine, to prevent the occurrence of allergic reactions from the bites of all bloodsuckers, without exception, antihistamines are used: suprastin, tavegil, diphenhydramine (which is more often used because of the side hypnotic effect), as well as more modern drugs – claritidine, claritin, zirtek.
For a child, the safest and most pleasant antiallergic medicine is fenistil in the form of a gel and sweet drops. It helps well not only from bites, but also from small cuts and bruises, the "rescuer" balm.
We blindfold the blindfold with sprays
A little later than mosquitoes, midges, horseflies and gadflies appear. Compared to the invasion of midges, a mosquito bite may seem like a kiss – midges are more invisible, nimble and ubiquitous, and their bites are very painful. Unlike mosquitoes, midges, horseflies and gadflies do not pierce, but cut the skin.Horseflies are carriers of dangerous diseases: anthrax, tularemia. When bitten, the insect releases substances that prevent blood clotting and toxins. Prolonged bleeding from wounds attracts other bloodsucking. Toxic substances contained in insect saliva lead to redness and painful swelling of the skin. An allergic reaction to a horsefly bite can be quite strong, up to general malaise for several days.
The midge can present an unpleasant surprise in the form of simulidotoxicosis – a toxic-allergic disease.
All representatives of midges are especially numerous near open bodies of water, which can seriously spoil both swimming and fishing. In addition to clothing, any repellent in the form of sprays and ointments is used to protect against bloodsuckers. Rescuers consider Gardex products to be the most effective.
Tick time: away from bushes
Ticks, unlike their malicious counterparts, are much less mobile, but if they stick, then seriously and for a long time.While waiting for a victim, the tick is on the bush (not in the trees!), With its paws spread out. When the thickets are disturbed by a person or an animal, the tick clings to its new host, like a burdock. Once on a person, the tick crawls upward (just like on animals – against the fur) and, in the end, can get to the skin. It can take 12 or more hours from the moment it is attached to the clothes to the bite. The first remedy is clothing. We tuck the jacket into trousers, trousers into boots. We spray the joints of clothes with a repellent (it is advisable to use not a universal one, namely, with the mark "from ticks" – the same Gardex).After being in the forest, it is better to take off and inspect outerwear without bringing it into the living room. "Otherwise, the household may suffer – I know of a case when a tick from my father's clothes was picked up by a small child who had never even gone to the forest," says Pavel. "In Altai, villagers have special sheds for forest clothing, they don't bring it home at all." Six dogs should be examined equally carefully if they happen to be in the forest.
What if you still pick up a tick? You can pull it out by tying it with a strong thread closer to the proboscis.If you cannot "curb" the insect, gently twist it with your fingers or pick it up with a needle. Do not press in any way – if the insect is a carrier of the infection, even more poisonous saliva will enter the bloodstream. After the execution, inspect the bite site – if there is a proboscis, remove it like a splinter. Treat the wound with iodine, brilliant green or chlorhexidine. Hydrogen peroxide, contrary to popular belief, does not disinfect, but only rinses the wound.
"The most reliable remedy for tick-borne encephalitis and its" younger friend "borelliosis is vaccination, – the doctor is sure.- Vaccinate against these diseases twice a year with an interval of 6 months. Accordingly, the first portion of the antigen must be obtained in November, the second in April – immunity will be developed by the end of May, when the season of tick-borne activity begins. Learn that after the vaccination, the temperature may rise, the injection site will turn red and itch. These side effects should go away within a few hours. "
The peak of tick activity is mid-May, but on hot days, especially after rain, they become active with no less force.After Ilyin's day – August 2 – these insects can no longer be afraid.
Vipers do not offend
In the summer, residents of the Arkhangelsk region have a risk of being bitten by a much more dangerous creature than a gnat – a swamp viper. We don't have any other poisonous snakes. The habitat of the viper is four coastal islands: Mudyug, Kumbysh, Golets and Laida. All these islands are uninhabited, there is no passenger connection with them. However, in summer, these places are popular with fishermen, mushroom pickers and berry pickers.Pavel Aleksandrovich once met a reptile in person, collecting cloudberries on Laida: "At the sight of me, the snake retired very quickly. You should be aware that the viper will attack only in self-defense – if you stepped on the snake or stood in the immediate vicinity of it. Sudden movements can also be regarded as a threat. " Therefore, it is worth riding to the White Sea islands in long boots (the snake will easily bite through the trousers), and when meeting with a viper, calmly move away.
"The bite of a swamp viper is not fatal in most cases," the rescuer reassures."Exceptions can be made by children, the elderly, sick and weak people." If a meeting with a viper ended in a bite, the affected part of the body should be immobilized, if possible, and ice or any cold object should be applied, and then consult a doctor. By the way, a healthy adult can withstand the effects of a bite even without the help of doctors. The symptoms of snake venom intoxication are similar to the severe flu that the patient will suffer from for about a week. However, in order to avoid complications, it is better to contact a medical facility, where after 2-3 days of disinfection therapy, the bitten one will be released.According to Pavel Kobelev, during his many years of practice, he did not hear about deaths due to the bite of a swamp viper.
Here are some of the hazards that are common in our northern latitudes. The world around us is much richer in poisonous reptiles and insects that carry infections.