Dental vacation: Worth the Trip? A Look at Dental Tourism
Worth the Trip? A Look at Dental Tourism
This is a Self-Instruction article worth 1 CE credit. The exercise can be purchased and answers submitted at agd.org/self-instruction.
With the constantly rising costs of healthcare, many Americans and Canadians are making difficult decisions about their health, including sometimes forgoing routine preventive care as a way to save money. This includes dental care, which can result in patients requiring even more expensive and complicated emergency care down the road.
One way that many Americans and Canadians are choosing to save money on costly dental treatments is by traveling abroad to have the work done for less. Medical and dental tourism — patients traveling to other countries for cheaper medical or dental care — has occurred throughout history, and today it's as popular as ever. An entire industry revolves around connecting patients with care in other countries. However, patients should consider several important questions before taking a trip to a foreign country for any kind of dental treatment: Do the cost savings outweigh the risks of entrusting a dentist in another country with their oral health? What research should they perform to find the right dentist? And, for dentists who hear patients expressing interest in dental tourism, what advice can they give to help ensure the best possible outcomes?
Why Seek Treatment Abroad?
Medical and dental tourists travel to other countries for a few reasons.
According to the Centers for Disease Control and Prevention (CDC), some may be immigrants who wish to travel back to their home countries for care. Others travel because a certain procedure or treatment is not available in their country. Many others go for specific treatments because the costs are significantly less. The CDC reports that most patients travel to other countries seeking cosmetic/plastic surgery, dental care and heart surgery.1
How much can patients really save? According to Patients Beyond Borders, a company that researches medical procedures in other countries in order to inform medical tourists, the top 10 destinations for dental tourism among U.S. patients are Mexico, Thailand, Hungary, Spain, Poland, Costa Rica, the Philippines, Malaysia, Turkey and the Czech Republic. U.S. patients can expect to save 40%–65% in Mexico, 45%–65% in Costa Rica, and 50%–75% in Thailand.2 Average costs for several common procedures in each of the top 10 dental tourism destinations are illustrated below.
How is it possible for patients to save so much in these countries? In a country like Mexico, the cost of living is significantly less compared with the United States and Canada, making it much more feasible for dentists to own and operate a practice. In addition, dentists in Mexico are not required to pay for malpractice insurance. Mexican dentists also carry less student loan debt than U.S. dentists due to government subsidies. They repay these subsidies with one year of free service after school.3
Many patients combine dental care with a vacation. News media is filled with testimonials from patients who saved thousands of dollars by seeking dental care in another country while on vacation. A Washington Post reporter chronicled his experience having five crowns replaced in Costa Rica.
"It would take a few days to make the crowns, so my wife and I took a short flight to the Drake Bay area, where we snorkeled, swam and poked around the mangroves," wrote the reporter.
4 With airfare, accommodations, food and the dental work he received, his total trip cost around $4,000 — about $1,000 less than his out-of-pocket dental expenses alone would have been in the United States.
U.S. residents living near the U.S.-Mexico border — or those willing to drive there — can save even more by driving to Mexico rather than flying. The vast majority of these dental care seekers travel to one destination — the small town of Los Algodones.
The Allure of "Molar City"
Just on the other side of the Colorado River, about a 30-minute drive from Yuma, Arizona, the small Mexican town of Los Algodones bills itself as "Molar City." The city only has around 5,000 permanent residents, but thousands of tourists flock to the city every year to take advantage of the approximately 350 dentists in the downtown area.3 Some clinics even offer transportation to and from airports or other metropolitan areas.5
Los Algodones' economy was built around dental tourism.
The large number of dental offices there also have access to the many dental labs in town, which means dental work is fast — and cheap. Prices are on average one-third the cost of their U.S. equivalents, and some patients report even lower prices.3
While many people report successful dental procedures in Los Algodones, some have been not so pleasant. And, if patients return from Mexico and discover the work they received is subpar, they turn to local dentists to help.
Craig Barrows, DDS, is a general dentist practicing in Yuma. He says around 90,000 tourists travel to Yuma and stay during the winter months — many of them Canadian — and that many of these winter visitors also take advantage of Yuma's proximity to Los Algodones. He's seen his share of patients who were unhappy with the work they received there, and he says that U.S. patients who travel to Los Algodones get "completely taken advantage of." He describes a patient who had $25,000 worth of implants placed in Los Algodones and came to him for follow-up care after realizing the implants were infected.
None of the implants were guaranteed, significantly impacting the cost savings the patient initially anticipated by going to Mexico.
A Growing Trend
With the increasing popularity of dental tourism over the past 10 years, companies have been created to research and plan trips for medical tourists. Companies like Patients Beyond Borders and Dental Departures connect patients to international healthcare providers through marketing services.
According to its website, Patients Beyond Borders is a resource for patients and healthcare professionals. Founder and CEO Josef Woodman states that he has spent more than a decade "researching and vetting international options for quality, affordable medical care," which also includes dental care.2
Potential medical tourists can consult with companies like Patients Beyond Borders to select reputable clinics. Some of the criteria the company uses to vet healthcare sites include:
Being accredited by a reliable, globally recognized accreditation organization.
Being in good legal standing.
Having a website in English.
Listing key physicians on its website.
Having identifiable services offered to patients.2
Another factor to consider is insurance. Some insurance companies, including GeoBlue (which is affiliated with Blue Cross Blue Shield), Aetna and Cigna, offer specific medical and dental coverage for people who are traveling outside of the United States.6–8 Doing so saves insurance companies money because they're paying out much less than they would for these procedures in the United States. Some employers have even gone a step further and will cover entire medical tourism trips for employees.9
Barrows' wife is a public school teacher. He says that Yuma city government workers and other public employees are made aware that their insurance covers medical and dental treatment in Los Algodones — his newest insurance card under his wife's family policy specifically states that the policy is accepted in Mexico.
Barrows says there are cons to this as well, and cites a new patient who presented to his office with pain after having amalgam fillings on almost all of her molars replaced with composite in Mexico. Upon the patient's request, Barrows replaced all of the fillings to relieve her pain. However, problems arose later because the patient's insurance had already covered the less expensive fillings placed in Mexico, so the claim for the fillings Barrows replaced was rejected, leaving the patient to pay cash.
Dental Tourism in Europe
Dental tourism is broader than just North America; people in other countries are also traveling for dental care. The practice is also common in Europe. Britons often travel to Hungary, Slovakia and Poland for lower prices.10 Irish people go to India, the United Arab Emirates, Malta and Turkey.11 Like Los Algodones, many European countries are publicizing their desire for patients from countries with higher costs of living.
Both Poland and Croatia have spent millions developing public relations campaigns promoting their medical tourism.12 It appears to be working — medical tourism in Europe has been growing 12%–15% annually.13
U.S. citizens can also take advantage of these European markets. With a valid U.S. passport, patients can visit any country in Europe's Schengen Area for a duration of up to 90 days without requiring a visa.14 The Schengen Area includes three of the top 10 global dental tourism countries (Hungary, Spain and the Czech Republic).15 While in Europe for dental treatment, U.S. dental tourists can also travel to other countries in the Schengen Area as part of a European vacation.
Within the European Union, a number of organizations are working to standardize the quality of dental education and care within the member countries in order to facilitate freedom of movement for healthcare professionals.16 Currently, the Association for Dental Education in Europe promotes this mission in the education sector, and the Federation of European Dental Competent Authorities and Regulators promotes standardization within the clinical sector.
17,18 These efforts benefit all patients as the consistency of care increases, although U.S. patients should still anticipate regional and national differences in care.16
Advice and Considerations for Dentists and Their Patients
Dentists may encounter patients who are interested in dental tourism. While they should not immediately discourage the idea, all dentists should insist on one central point: Do your research.
The CDC advises anyone seeking healthcare outside of the United States to do thorough research about medications, infection control and antibiotic-resistant bacteria. They should also investigate the standards by which facilities are measured in order to be accredited by organizations such as Joint Commission International, DNV GL International Accreditation for Hospitals and the International Society for Quality in Healthcare.1 If something goes wrong, patients must also be aware of the options they have to obtain retreatment, manage posttreatment complications or pursue refunds and restitution.
Some countries have ministries of health. Others have different forums for complaints.
Patients should stick to the facts and not be enticed by marketing. Mexican dentists, Barrows says, can advertise on their websites that they are U.S.–trained but may have taken only a two-day course in the United States, giving unknowing patients the false impression that these dentists received their dental degrees from U.S. dental schools. Patients may want to request providers' résumés beforehand so they can evaluate educational backgrounds and experience. Because patients may be unfamiliar with the educational institutions in other countries, they may need to identify the organizations in each country that accredit dental schools in order to ensure they will receive the same level of care abroad.
Dentists also may want to advise patients to work with consultants like Patients Beyond Borders that do some of the legwork of screening providers. Websites such as WhatClinic.com provide client reviews of dentists in other countries.
Patients may also want to investigate whether a dentist is a member of an international organized dental body. If patients are interested in esthetic procedures, for example, they may want to look at dentist listings in the International Federation of Esthetic Dentistry or, if visiting a European country, the European Academy of Esthetic Dentistry. Many U.S. organizations like the American Academy of Esthetic Dentistry and the American Academy of Cosmetic Dentistry also accept international members.19,20
When a patient expresses interest in dental tourism, it is an important opportunity for U.S. and Canadian dentists to demonstrate their value as patient oral health advocates. Traveling abroad to receive cheaper dental care is certainly not a decision many dentists will agree with — aside from the loss of revenue, the dentist also may feel devalued. However, for some patients, dental tourism may be inevitable. Serving as a resource for expert advice and stressing the need for proper research before the trip, and being proactive in requesting treatment records upon the patient's return, will all help maintain the patient relationship.
Elizabeth Newman is a freelance writer, editor and teacher in Chicago. To comment on this article, email [email protected]
References
"Medical Tourism." Centers for Disease Control and Prevention, 5 Dec. 2016, www.cdc.gov/features/medicaltourism/index.html. Accessed 13 Nov. 2019.
Healthy Travel Media. Patients Beyond Borders, www.patientsbeyondborders.com. Accessed 13 Nov. 2019.
Robbins, Ted. "A Reason To Smile: Mexican Town Is A Destination For Dental Tourism." NPR, 9 June 2014, www.npr.org/sections/health-shots/2014/06/09/318212444/a-reason-to-smile-mexican-town-is-a-destination-for-dental-tourism. Accessed 13 Nov. 2019.
Salmon, Mike. "Dental Tourism — Bargain Dentistry and a Vacation to Boot." The Washington Post, 1 Sept. 2019, www.washingtonpost.com/health/dental-tourism–bargain-dentistry-and-a-vacation-to-boot/2019/08/30/4fd4a466-aef0-11e9-a0c9-6d2d7818f3da_story. html. Accessed 19 Nov. 2019.
Dayo Global Medical Network LLC. Dayo Dental, www.dayodental.com. Accessed 13 Nov. 2019.
Worldwide Insurance Services LLC. "GeoBlue: Travel Medical & International Health Insurance." GeoBlue, www.geobluetravelinsurance.com. Accessed 19 Nov. 2019.
"International Health Insurance." Aetna International, www.aetnainternational.com/en/individuals.html. Accessed 17 Nov. 2019.
"Cigna International Health Insurance." Cigna, www.cigna.com/international/. Accessed 17 Nov. 2019.
Orenstein, Beth. "Medical Tourism Might Be Just the Ticket." Insure.com, www.insure.com/health-insurance/medical-tourism.html. Accessed 17 Nov. 2019.
Telegraph Financial Solutions. "Paying for Dental Treatment Abroad." The Telegraph, 18 Oct. 2019, www.telegraph.co.uk/financial-services/currency-exchange/international-money-transfers/paying-dental-work-abroad/. Accessed 19 Nov. 2019.
Quinlan, Áilin. "Air Smiles: Is Economy-Class Dental Tourism Worth the Risk?" Irish Examiner, 10 April 2018, www.irishexaminer.com/breakingnews/lifestyle/healthandlife/air-smiles-is-economy-class-dental-tourism-worth-the-risk-861150.html. Accessed 19 Nov. 2019.
Bradbury, Paul. "Lessons From Poland: How to Develop Medical Tourism in Central Europe." Total Croatia News, 23 Oct. 2019, www.total-croatia-news.com/business/39200-lessons-from-poland. Accessed 19 Nov. 2019.
Wasik, Zosia. "Medical Tourism on the Rise in Central and Eastern Europe." Financial Times, 19 Oct. 2017, www.ft.com/content/24d0e36c-72eb-11e7-93ff-99f383b09ff9. Accessed 19 Nov. 2019.
U.S. Department of State — Bureau of Consular Affairs. "U.S. Travelers in Europe." Travel.State.Gov, updated 6 Nov. 2019, www.travel.state.gov/content/travel/en/international-travel/before-you-go/travelers-with-special-considerations/schengen.html. Accessed 20 Nov. 2019.
"Schengen Area — The World's Largest Visa Free Zone." Schengen Visa Info, updated 1 Oct. 2019, www.schengenvisainfo.com/schengen-visa-countries-list/. Accessed 20 Nov. 2019.
Allen, W.R. "Dental Education in the European Union." British Dental Journal, vol. 188, supplement, Sept. 2005, pp. 33-34.
Association for Dental Education in Europe. "About the ADEE." ADEE, www.adee.org/about/index.html. Accessed 20 Nov. 2019.
Federation of European Dental Competent Authorities and Regulators. "What is FEDCAR?" FEDCAR, www.fedcar.eu/en/. Accessed 20 Nov. 2019.
"About AAED." American Academy of Esthetic Dentistry, www.estheticacademy.org/page/AboutAAED. Accessed 19 Nov. 2019.
"Membership." American Academy of Cosmetic Dentistry, www.aacd.com/membership. Accessed 19 Nov. 2019.
My Dental Vacation in Mexico: A Mercedes Mouth on a Hyundai Budget
By Kirk Olsen, Special to Everyday Health
It's hard to come up with a bigger oxymoron than "dental vacation.
" I know. I just came back from one.
It started over a year ago when my decade-old dental bridge failed. My dentist informed me that a pair of implants (basically elaborate anchors for false teeth) would be my best and final solution, but they wouldn't come cheap, even with insurance.
For reasons to complicated to go into, I ended up keeping one ailing tooth while I went through the long process of having an implant installed next to it. (In some cases this can take over a year. If the tooth that needs replacing is first extracted you must wait about three months for the area to heal. Then, after the implant is installed you have to wait six months for it to fuse with the bone before "activating" it with a crown. Should the jaw area require a bone graft, you can plan on even more healing time).
Finally, after six months, $2,400 in dental bills (after insurance), I had one new tooth. I loved it. And I wanted, and needed, more. I realized I had to find a more cost-effective solution.
Surprisingly, when I suggested "dental tourism,"  my dentist was in agreement. When I started researching my options, here's what I learned:
Choose a Dental Destination as Close to Home as Possible
This isn't a requirement, but since a procedure such as an implant can take as many as three visits separated by several months, it makes sense to choose a destination you can visit often.
For people living in North America there are several dental tourism options in Mexico. There is even a town, Los Algodones, across the border from Yuma Ariz., that has more dentists per capita than anyplace else in the world. For people driving from the West Coast, Tijuana is a popular choice. For people on the East Coast, Cancun is convenient. For people living in Europe a popular destination for dental tourism is Bulgaria. For me, Tijuana made the most sense. I live in Hawaii but I have ties to the San Diego area.
Research Your Off-Shore Dentist Online
Amazingly, dental tourism is so popular you can find reviews on Yelp and Trip Advisor.
 Ultimately I chose a clinic that offered CT scans on site (many dental offices send them out). For me this helped narrow the field to a rather large clinic that also offered same-day, on-site crown creation using the latest technology.
There were pluses and minuses to this approach. The big advantage was the clinic's ability to do a lot in a rather short amount of time. My clinic had a large staff that took a Henry Ford assembly-line approach to dental care. I saw six dentists in all. The most senior dentist was a surgeon and implantologist who took care of my sinus lift, bone grafts, and implant placing. I had another specialist for my root canal. Another specialist for my crown. Another dentist who did fillings. And one dentist that didn't even put his hands in my mouth (more on this later).
Beware the Dental Upsell
The most surprising thing about my dental tourism experience was the "front man" who presented the treatment plan. His job was to look good and to communicate clearly in English.
He was the dentist I was least prepared for. The fact is, I went in thinking I could get by with two implants at a cost of approximately $3,000. After his sales pitch, I signed off on a dental treatment plan that included four implants, sinus lifts in two quadrants, a bone graft for a third implant, a root canal, a crown for the tooth that got the root canal, five fillings, periodontal scaling and cleaning, and a planned two more visits to complete the treatment. He convinced me that "I only live once" and that I should do it with a beautiful, full set of teeth. It would cost $12,000 but, he assured me, I'm worth it. "You are worth it, aren't you?"
The Bottom Line: I'm Worth It!
Dentally speaking, I went to buy a Hyundai and left the showroom with a Mercedes. But I have few regrets. The quality of the work and care I received was as good, if not better, than any dentistry I have received in the past. Had I known what to expect I would have spent more time with my hometown dentist preparing a treatment plan, and I wouldn't have agreed to the upsells so quickly.
Yes, I spent four times what I had budgeted, but a fraction of what I would have spent stateside. And now, for the first time in decades, I will have a full set of teeth. Yes! I believe I'm worth it.
Kirk Olsen is a writer and songwriter best known for his CD "Dog Songs." He claims to have a clairvoyant connection to canines and his music supports his story. He lives a life of leisure in Hawaii with his wife, Lucy, and two dogs, Buster and Scooter.
Step By Step Guide to Dental Vacations in Costa Rica
Step By Step Guide to Dental Vacations in Costa Rica
Planning on taking dental vacations in Costa Rica due to the high level of dental care at affordable prices? Here's a guide to help you out.
Dental tourism is a growing trend due to the overwhelmingly high prices of dental treatment in the US, Canada, and many other nations. Many people are turning towards dental vacations in Costa Rica as an affordable alternative. With The Costa Rica Dental Tourism Guide you can get great healthcare as well as a fun vacation plan.
Guide to Dental Vacations in Costa Rica
Plan a great dental vacation in Costa Rica.
Find a Verified Dental Clinic
Find A Flight
Book A Hotel
Arrange the Transport
Make the Trip
For a great smile, and an unforgettable trip to paradise… Get your FREE Dental Estimate Treatment Plan today!
Receive a FREE Estimate today.
Dental vacations in Costa Rica
Dental vacations in Costa Rica are the best inexpensive option to get specialist dental care. Here is a complete guide on how to take a dental vacation.
Prices in the US and Canada are so high right now that many people are opting for a dental vacation in Costa Rica. This way they are able to get treatment from experts and specialists for a fraction of the cost, which they wouldn't be able to do in their own countries. The Costa Rica Dental Tourism Guide makes it easier for patients to get in touch in with verified dental clinics.
Here is how you can plan a great dental vacation in Costa Rica.
Find a Verified Dental Clinic
It is important that you can find a verified dental clinic that can solve your dental issues. This is the main purpose of the whole trip, which is why it is also the first step. All you need to do to get in contact with the right clinic is to fill out a 2-minute form outlining your dental needs and budget. The Costa Rica Dental Tourism Guide will do the rest and select a suitable dental clinic for you.
Find A Flight
Flights from the US and Canada to Costa Rica are regular and short. They are really affordable as well since you can get one for $650-$850 depending on your location and time frame. The Costa Rica Dental Tourism Guide can also help you find and book flights so that you can have a comfortable trip.
Book A Hotel
There are many hotels to choose from in Costa Rica since it is one of the most popular tourist destinations in the world.
People travel from all over the world to the region to see the natural beauty of the Caribbean Sea for themselves. This is why you will be able to find a decent hotel for 7-10 days for $800-$1000. The Costa Rica Dental Tourism Guide can help you book a hotel easily.
Arrange the Transport
Once you reach there after the flight, you don't want to go in circles of the region trying to find the hotel. Most locals are English speakers but nevertheless looking for transport after a flight can be tiring. The Costa Rica Dental Tourism Guide can arrange transport to pick you so that you receive a warm welcome and reach the hotel as soon as possible.
Make the Trip
Once you are done with all the booking and appointments, you can actually embark on your trip. This is the fun part of the whole process since you will definitely be returning with a great smile. Going on dental vacations in Costa Rica means that you will be able to explore the region as well as get the dental treatment you need.
There are many destinations in Costa Rica that you can visit, as well as hundreds of activities to partake in.
Process for Dental Vacations in Costa Rica
There are many questions that patients may have when they are taking dental vacations in Costa Rica to get expert treatment, and we will try to answer some of them here.
How to get in touch with certified clinics?
The Costa Rica Dental Tourism Guide has a list of verified dental clinics all over Costa Rica. They can help you set up an appointment keeping your budget and dental needs in mind. This ensures that you get the best possible care at the best possible price. It will also ensure that you get in touch with dental professionals that speak fluent English so that there are no problems with your trip. It also means that you will receive dental care from specialists who are properly trained.
Is it really a cost-effective plan?
Dental vacations in Costa Rica have grown in popularity because they allow patients to get a high standard of care without emptying the bank.
For example, dental implants in the US and Canada can cost around $5,000. For this price you can get a plane ticket for $650-$850, a hotel for 7-10 days for $800-$1000, a dental implant for $750-$1,000 and still save $2,550. You will also get to take a dental vacation in Costa Rica, which is one of the most relaxing and beautiful tourist destinations in the world.
Why choose dental vacations in Costa Rica?
There are many other destinations that offer dental services like Thailand, Spain, Turkey, Czech Republic, Dubai, Philippines, and Poland. However, these options aren't as cost-effective in terms of travel and other costs. Dental vacations in Costa Rica have become really popular since the flight isn't too long, the cost is low, and the country has a high standard for dental care.
Dental tourism is one of the biggest reasons why the government in the region ensures that the state of dental care remains top notch. The Costa Rica Dental Tourism Guide has a list of professional dental clinics that offer services by specialists.
These dentists are trained in some of the best dental schools in the world and have the most reliable, safest, and efficient tools and equipment to rely on.
Go For Dental Vacations in Costa Rica Now
It is important to address any dental issues that you may have quickly so that the situation doesn't worsen over time. You don't have to suffer through dental issues anymore. Connect with professionals at The Costa Rica Dental Tourism Guide or email us at [email protected] now to find out more.
Need Help Planning Dental Vacations in Costa Rica
Planning dental vacations in Costa Rica can be daunting. But we at the Costa Rica Dental Tourism Guide can help you with everything!
Planning Dental Vacations in Costa Rica? We Can Help.
As we said, dental vacations in Costa Rica are becoming more and more common due to affordable specialized dental care in the region. Patients from all over the world including the United States and Canada often fly out to Costa Rica for dental vacations.
The Costa Rica Dental Tourism Guide can help you plan out your dental vacation in Costa Rica.
Confirming Your Dental Vacation in Costa Rica
If you are planning a dental vacation in Costa Rica, then getting in touch with an expert dental clinic is the easiest part. All you have to do is follow the steps below:
Confirm your dental needs. You will have to let The Costa Rica Dental Tourism Guide know what surgeries or dental procedures you want to get done. If you aren't aware of all the possible procedures you may need, the dental clinic you get in touch with will also do a thorough inspection. They can guide you on the procedures you want.
Fill out a 2-minute form. This will help you narrow down your dental needs and even allow you to get a free estimate for all the procedures. The form will also help to find the best clinic for you in Costa Rica for dental vacations. The Costa Rica Dental Tourism Guide will look at your dental needs and budget to ensure you get the best care possible at affordable dental prices.
Schedule an appointment: You can read more on the dental clinic recommended to you, as well as the reviews from past patients. Once you get in touch with the dental clinic best suited to your needs, you can easily schedule an appointment with them. You can talk to them about everything you may need and any other special requirements you may require.
This is how easy it is to find the perfect expert dentist for your dental vacation in Costa Rica.
Other Activities on Your Dental Vacation in Costa Rica
There are also a lot of other relaxing and amazing things you can try when you go to Costa Rica for dental vacations.
The Beach: Costa Rica has some of the most beautiful beaches in the world with a huge aquamarine coastline. The white sand is the perfect place to relax on and comes with amazing wildlife such as marine turtles, birds, and fishes.
National Parks: Dental vacations in Costa Rica also mean that you get to explore the amazing views of one of the most gorgeous rainforests on this planet. For example, Irazu National Park has a rare lake that seems red due to the dormant Irazu volcano reflecting on the glimmering Caribbean Sea.
Relaxing Spas and Resorts: Since it is one of the most popular tourist destinations in the world, Costa Rica has a wide array of resorts and spas where you can relax and enjoy yourself.
Dental vacations in Costa Rica are made easier with the help of The Costa Rica Dental Tourism Guide. Since you don't have to deal with the headache of finding a certified and verified dentist yourself, you can spend your time enjoying the region.
For a great smile, and an unforgettable trip to paradise… Get your Free Dental Estimate Treatment Plan today!
FAQs about Costa Rica Dental Vacations
Costa Rica dental vacations are a growing trend in America and Canada. This is mainly due to the high price of dental treatment and lack of dental insurance. Since people can't pay such high amounts out of their pockets and usually have annual $1,500 limits on health insurance, they often have to suffer through dental problems.
It is better to seek Costa Rica dental vacations through the Costa Rica Dental Tourism Guide so that they can have a healthier, painless lifestyle.
Since it is such a vast phenomenon, you have some confusion about it. Here is some basic knowledge you should know.
Are Costa Rica Dental Vacations Safe?
Dental clinics in Costa Rica have a really high standard of care. They are heavily regulated by the industry itself, as well as the local codes set by the government. There is also an official governmental organization where all the dentists who have been registered are listed so that patients can check the clinics for authenticity. Also in el Colegio de Cirujanos Dentistas de Costa Rica you can check all valid dentists in the country.
Are The Dentists Well Trained?
The dental clinics may be cheaper in comparison but that doesn't mean that the level of dental care is subpar in any way or form. The dentists have studied from some of the best schools in the world and often have specialized knowledge.
Dental clinics under the Costa Rica Dental Tourism Guide work as teams where each member has a different specialization. This ensures that you will get specialist care no matter what your dental issue is.
Are Costa Rica Dental Vacations Cost-Effective?
Costa Rica dental vacations have become so popular because they are the most cost-effective solution for patients who want bigger treatment like full mouth restoration, dental implants, or a combination of smaller treatments like veneers, crowns, zoom teeth whitening, root canal, etc. For example, one single dental implant in the US can cost you $5,000. If you go on Costa Rica dental vacations for dental implants, you will save almost half of your money even if you include airfare and hotel costs for 7-10 days. Dental implants cost merely $720-$1,000 from specialists who have been trained adequately.
Will I Face Any Language Barriers?
Locals in the main cities are often bilingual and fluent English speakers.
The dental clinics that the Costa Rica Dental Tourism Guide will recommend will also include fluent English speakers. This is to ensure that you don't face any issues while asking questions from the dentist or getting debriefed on a purposed procedure.
Have more questions? You can always connect with the Costa Rica Dental Tourism Guide for more information. You can call us at 1(888)223-3591 or email at [email protected]
What Are the Pros and Cons of Dental Tourism? 10 Key Facts
Experts forecast the global value of the dental implants market to reach $9 billion in 2027. 
That's how popular and sought-after dental implants have become. And for many reasons, seeing as these fixtures offer numerous benefits, especially permanence. They have a high success rate, and they can last for 20 years or even longer.
However, since they are the best tooth replacement options, they are also the priciest. This, in turn, has led to the rise of dental tourism.
There are several pros and cons of dental tourism, but at the end of the day, the risks they bring can be too significant.
So, if you've been thinking of going on a trip to get implants outside of the U.S., you may want to postpone it. This post reveals some of the most crucial facts you need to know about dental tourism, and why it can be a bad idea.
What Is Dental Tourism?
Market experts forecast the dental tourism industry to become a $5.83 billion sector in 2025. One of the major drivers behind this growth is the cost of treatment in developed countries. Another is the lack of insurance coverage for preferred dental procedures.
What exactly is dental tourism, though, and why do a lot of patients do it?Dental tourism is the practice of traveling outside of one's country to get dental care. For instance, a U.S. citizen may travel to Mexico to undergo surgery for dental implants there. Another example is an Australian traveling to Thailand for oral procedures.
As you can see, most "dental tourists" come from places where the costs of treatments are quite high. The destinations, in turn, are nations known for their lower-priced services.
Is It Safe to Have Dental Work Done in Mexico?
It is, so long as you live in Mexico. 
However, as someone who lives outside of Mexico, there are too many risks involved. For starters, there are the risks of contracting diseases through traveling. There's the novel coronavirus, for instance, which is one of the greatest risks at the moment.
The Pros and Cons of Dental Implant Tourism
Dental tourism, just like medical tourism, has both good and bad sides to it. Lower treatment costs are the primary benefits. On the other end of the spectrum, however, are the many safety risks associated with it.
Let's take a closer look at each side of dental tourism.
The Upside
According to a recent survey, up to 37 million consumers in the U.
S. don't have dental coverage. Many of them are those who've lost their dental benefits after they retired. For others, it's due to the high cost of insurance. Therefore, this lack of insurance is one of the key drivers behind the growth of dental tourism.
The cost of living is a good indicator of how pricey dental and medical services are in a certain country. For example, consumer prices in the U.S. can be almost 130% higher compared to the United Mexican States. That's why tooth implants and other dental services also cost less in Mexico.
In some cases, dentists themselves carry out some form of "dental tourism" as a charitable act. However, they do so not to cut costs, but to extend their services to the underserved.
They travel to indigent countries to provide their skills to the impoverished. In this way, they help the less fortunate achieve better oral health, which is key to overall health.
The Downside
Safety and security risks are just some of the many drawbacks to dental tourism.
Long-distance travel can already come with hazards, and not only in terms of oral health. All these can outweigh the lower costs associated with being a "dental tourist."
Oral Safety Hazards
High-quality dental implants can restore up to 99% of lost teeth functions. With proper placement procedures, they also have at least a 95% success rate.
However, the success of dental implants relies on gums that are free of disease or infections. As such, patients who want to get implants but have gum disease need gum treatment first.
Dental tourism makes it hard to achieve this, as that would mean multiple travels. As you can imagine, that would be extremely inconvenient.
Implant Failure
Inconveniences aside, being a "dental tourist" can also put you at risk of implant failure. This can occur when bacteria get into the gums during the surgical procedure. In some cases, the bacteria may get into the implant itself prior to the insertion.
What's more, the infection may not exhibit signs right away. If this happened during a dental holiday, you might go back home without symptoms. The infection may then begin to reveal itself after several days from your return.
Although an implant-caused infection is treatable, it's difficult. It could cost you a lot more, as it may already requiring removing the implant. Aside from that is the cost of treating the infected areas of the mouth.
Lack of Sanitation Standards and Regulation
To make matters worse, these infections are often preventable. That's because implantations should only occur in a highly sanitized environment and due to lack of standards that the U.S. is held to don't exist in less developed countries. In the United States, sterilization rules are governed by OSHA, and the FDA regulates materials. Dentists are required to have malpractice insurance and ongoing continuing education programs to maintain certification.
Dental Insurance Coverage Won't Apply Outside of the Country
If you have dental insurance, it's doubtful that a foreign dentist will accept it. Meaning, you'd have to pay cash for the entire treatment in one lump-sum payment.
This also means that part of your insurance may go to waste. This is true even if your insurance policy was to cover only a part of the procedure. Whether it's coverage of 25% or 50%, it won't apply if you get the treatment outside of the insurer's network.
Now, remember that dental tourism requires you to travel outside of the country. In that way, you're also leaving your insurance policy's benefits behind.
Risks of Traveling
The CDC itself says that traveling raises one's chances of contracting coronavirus. The farther you travel, the higher your risks of exposure.
Also, note that even before the COVID pandemic, traveling has always carried risks. Studies found that U.S. travelers to Mexico are at risk for diseases like dengue and hepatitis.
There's also the danger of other pathogenic infections, such as shigellosis and syphilis.
Dengue is also an ongoing risk not only in Mexico but also in Costa Rica and Brazil. Brazil, in particular, has had the most number of dengue fever cases in the Americas. The latest reports reveal that so far, the country has had 1,040,481 dengue cases.
Security Threats
In 2019, Mexico's crime rate broke the 1997 record as the year with the most crimes. As incredible and beautiful as the United Mexican States is, it does have a higher crime rate than the U.S.
While no country is 100% safe, secure, and crime-free, being a foreigner can make you a bigger target. There's also the potential of encountering language barriers. It could also be challenging to overcome cultural obstacles in a foreign country.
Travel Insurance Exclusion
It's true that dental implants in the U.S. do cost more than say, Mexico, Brazil, or Thailand. However, dental tourism comes with many other costs, such as transportation.
You also need to consider accommodations, not to mention travel insurance.
Travel insurance may not cover accidents that occur during a dental holiday. If you develop an illness due to the procedure, your coverage may not be of any use.
Is Dental Tourism Safe?
Dental tourism isn't always completely dangerous, but as you can see, it does have a lot of risks. That should be enough reason for you to rethink your decision to go on a dental vacation. It's best that you seek dental treatment locally so that if any problem does occur, you can have it resolved ASAP.
Preventing the Need for Dental Trips
Regular dental check-ups and excellent oral hygiene habits are key to long-lasting implants. Their performance, aesthetics, durability, and longevity are the drivers of their cost. However, since they can last you for 20 years or more, that makes their price reasonable.
Besides, there are now financial options that make dental implants easier to obtain.
With these programs, you may find it easier to afford high-quality implants. If you're in the U.S., such financing plans won't require you to travel outside of the country.
Here at Gordon Dental Implants & Cosmetics, we offer financing options for dental implants. For as low as $215 a month, you can already be on your way to replacing a single lost tooth.
Invest in Your Long-Term Oral and Overall Health
We hope that this guide detailing the pros and cons of dental tourism helps you make the right decision. While not all dental holidays end up badly, they can still carry significant risks. So, before you book that trip, please take the time to consider these potential hazards.
Are you interested in learning more about the benefits of working with a local dentist in Leawood, KS? Then please know that Gordon Dental Implants & Cosmetics is here to help. Connect with us now, and we'll be happy to answer any questions you have about our dental implants!
ADA Marketplace – American Dental Association
Regular teeth cleaning in America can cost you up to $140 dollars whereas, in Mexico, you can get the same procedure done for only $35.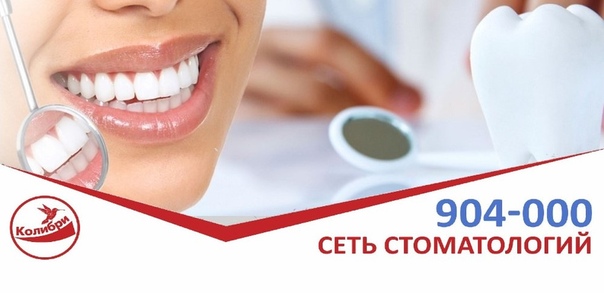 This is why many are turning to dental vacations to get their teeth worked on for less and take a mini vacation while they're at it.
Mexico isn't the only country where you can get dental work done cheaper. In fact, this craze has caught on so much that many countries are offering dental packages for those who come to get work done.
So, if your dental bill has you crying, keep reading to find out more about dental vacations and see if taking one would be a good idea for you.
1. What is a Dental Vacation
Taking a dental vacation is exactly as it sounds. You go to another country to save money on dental work while also getting a chance to see a country that you may not have otherwise.
The biggest con with this is that sometimes treatments take multiple visits so you either have to stay until the work is completely done or drive back. Between the drive and the lodging, you still save money in the long run though.
Common Procedures
The typical American isn't going to go on a dental vacation for just a little tooth cleaning.
More times than not, you're going to go in for bigger things such as a dental crown.
Other popular procedures are dental bridges, root canals, and dental veneer. These surgeries usually cost thousands in the US vs their cost in other countries
2. Best Countries for a Dental Vacation
Again, Mexico isn't the only place that you can go for a dental vacation. You can benefit from getting dental work done in any of these countries.
Mexico
Mexico is probably the most popular spot to go because it touches the US border so it's cheaper to fly or drive there, depending on what you choose to do. You'll also find a lot of US trained dentists there so it's about the same service just a lot cheaper.
Thailand
Thailand is a little further away so it's more expensive to get there. Even so, it's such a popular place for dental vacations that many of their dentists are trained to handle foreign customers.
Hungary
Hungary is a popular spot for dental vacations because the scenery there is so beautiful.
On top of the beautiful scenery, dental procedures are cheap and you'll have plenty of great dentists available to you.
Romania
Romania is even cheaper than Hungary when it comes to dental work. Romania is also the cheapest option that you'll find in the West. Despite the affordability, the quality of the dental work you'll receive isn't cheap.
Costa Rica
While Mexico is one of the most popular options for a dental vacation, Costa Rica is actually preferred over it. You'll save a ton of money and all of their dentists are top notch.
They are also equipped with the latest in dental technology.
All of their practices meet international standards and Costa Rica is simply a beautiful place to visit.
3. Packages
Due to the fact that dental vacations are growing in popularity, many of these countries are offering dental packages to foreigners. You could get a total smile makeover.
In some cases, there are packages that help with the cost of lodgings and travel.
Want to learn about packages? See page.
4. How to Plan a Dental Vacation
Obviously, you're going to put a little thought into your dental vacation and not just go where the wind takes you. Here are a few things that you should keep in mind.
Stay Close to Home
Fairly often, you don't get all of your dental work done in one trip to the dentist's office. So it's best to pick a destination that's close to keep the entire process as cheap as possible.
This is the biggest reason why most American's choose Mexico for their spot. It's closer than most of the other destinations on the list above so travel costs aren't too bad.
Do a Little Research
After you've picked a spot, you'll need to do a little research to find a dentist that you'll trust with your smile. The best way to get a feel for them is to look up reviews online.
When you find one with good reviews you want to call them to not only set up the appointment but ask them any questions that you have as well.
Make sure you ask your questions before you make the appointment just in case you feel like you need to change your mind after speaking to them.
Don't Get Anything You Don't Need
Dental clinics who attract a lot of American patients may have you speak with a secondary one that speaks more English. This secondary dentist might try and sell you work and procedures that you don't actually need. You don't want to fall into this trap.
Go in knowing what you need and stick to your guns by making your appointment for only the things that you need.
Show Your Teeth a Little TLC for Less by Planning a Dental Vacation
Many Americans all over the US can't afford their dental bills or just go without because of the expense. It doesn't have to be this way. Consider taking a dental vacation for a cheaper and more interesting way to take care of your smile.
Taking your whole family along for a dental vacation? Keep reading for a few safety tips.
The Top 10 Clinics in Mexico | Book Now
Last fact-checked: 23 February 2020
Is the cost of dental care at home getting you down? Then do what thousands of other Americans and Canadians do: save up to 70% with our quality-checked dentists in Mexico and receive the same high standards of workmanship you would expect at home.
Mexico's enduring popularity as a tourist destination has also seen a surge in the number of dental tourists arriving here. Along with affordable prices and quality care, Mexico offers visitors everything from tranquil mountains, historical archaeological sites, picturesque old-world villages, modern cities and, of course, its stunning coastlines with breathtaking beaches and abundant marine life.
Mexico has a rich cultural heritage. Advanced ancient civilizations such as the Maya and the Aztec were here long before the first Europeans from Spain arrived in the 16th Century. Spain's colonization lasted some 300 years before Mexico was granted independence in 1821. Following independence, political and economic instability led to the Mexican Revolution in 1910, and the emergence of the existing political system.
Throughout the 20th and 21st centuries, tourism has been one of Mexico's largest industries. Mexico's fusion of European and Meso-American cultures, its colonial cities, ancient ruins and beach resorts have long enticed visitors to its unique attractions.
The majority of visitors arrive from North America – attracted to Mexico's temperate climate, relatively short travel times and low cost of living.
More recently, Mexico has been at the forefront of medical and dental tourism. Historically US nationals, particularly from the South, Southwest and Southern California, have traveled over the border for discounted supplies, particularly pharmaceuticals. This has burgeoned into an industry and it is now commonplace for Americans and Canadians to travel to Mexico for dental and medical care.
Where is Mexico?
Bordered to the north by the United States of America and to the southeast by Belize and Guatemala, Mexico is surrounded by the Pacific Ocean, the Caribbean Sea and the Gulf of Mexico.
For dental patients, hundreds of daily flights throughout North America to Mexico's popular cities and resorts, as well as the multiple crossing points along the US-Mexican border, has made it a convenient, accessible destination.
Why Visit a Dentist in Mexico?
Mexico is a great destination to visit for affordable dental care, particularly for budget-conscious North Americans and Canadians who don't want to travel far for high quality, inexpensive treatment. Here's why:
Excellent quality care. Our best dentists have been trained in the US and are likely to be members of the American Dental Association or accredited by one of the leading US accreditation agencies. Search Dental Departures for verified dentists with excellent reviews from patients who have experienced satisfying outcomes.
Great prices. If you are among the millions struggling with the high costs of dental care at home, Mexico is one of the most-traveled dental destinations combining quality care and affordability. Savings on most procedures in Mexico range 40-70%.
Engish is spoken here. The dental clinics featured on the Dental Departures pages cater largely to North American visitors. English is fluently spoken at all the best clinics,  like Sani Dental Group in Los Algodones, Dr Dalia Dental Care in Tijuana, and Ocean Dental in Cancun. 
Easy travel and tourism. For those wanting to combine a holiday with dental work, Mexico's resort destinations such as Cancun, Cabo San Lucas or Puerto Vallarta offer some of the world's finest beaches, affordable lodging and plenty of sightseeing. 
How Much Can I Save?
Some examples of savings you can expect to enjoy in Mexico:
Average cost of a single dental crown in the US: $1150; at a dentist in Mexico: $300
Average cost for root canal, build-up and crown in the US: $2,094; at a dentist in Mexico: $500
Average cost of dental implant and permanent crown the US: $3,700; at a dentist in Mexico: $1,500
Quality facilities offer great customer service and clinical outcomes at a fraction of what you might pay in your home country.
(Image by Kyle Simourd)
Where to Stay in Mexico
Depending on where and when you go Mexico has a variety of different types of accommodations suiting all budgets and tastes.
Budget accommodation can be as little as $10 nightly; five-star hotels can often be had at than $100 a night. By booking through Dental Departures you may be able to get free or discounted hotel rates, dependent upon the type or amount of dental treatment you're planning.
Is Mexico Safe? 
With very rare exceptions, yes. While Mexico has certainly suffered its share of social and political turmoil over the past ten years, it's the world's eighth most-traveled tourism destination. In 2016, more than 35 million business, leisure (and dental!) tourists from all over the US and the world visited Mexico without harm.
Most border and resort towns are safe providing you don't go looking for trouble, particularly at night. If you are seeking a higher level of security, most dental clinics offer free ground transportation to and from airports and train or bus stations. Your hotel or dental clinic can arrange reliable taxi service to and from restaurants or attractions you might want to visit.
Is the Quality of Dental Care in Mexico the Same as Back Home?
At Dental Departures, we can't stress enough the importance of finding a reputable clinic to ensure your treatment will be as good as you will find at home. Our quality checks ensure that Dental Departures' best clinics meet high standards across the board, taking into account dentist qualifications and safety measures regarding hygiene and equipment in the clinics.
Many of our dentists are members of the American Dental Association which means they are subject to the guidelines and codes of conduct that their American counterparts are.
Many myths surrounding dental treatment abroad are just that – with many clinics embracing new technologies and using top-notch materials that dentists at home use. 
Let Dental Departures help. We only work with the most reputable clinics that have been background checked, pre-screened, and vetted for quality. Read reviews, search and compare prices. We guarantee you will receive the lowest price offered to any patient by all our clinics: no haggling is required.
We can assist you in finding the best possible dental care and a great experience.
What Happens If Something Goes Wrong?  Do Dentists in Mexico Guarantee Their Work?
Less than 0.01% of our patients who have booked an appointment through Dental Departures encounter difficulties. On these rare occurrences, we see to it that any problem is put right. Should you have any issue with your dental care, the procedures and lab work are covered under warranty.
Competition for patients is steep; clinics only survive by providing excellent quality care. Further, when scheduling your appointment through Dental Departures, you can be sure you are visiting a quality-checked clinic, with an advocate working on your behalf. While no practitioner can guarantee 100% perfect work, if something needs to be fixed, we are here to help resolve any problems.
Do I Need to Speak Spanish?
No. Most of the dentists and docs in Mexico's best clinics cater to American and Canadian patients and speak fluent English.

If not, a dental assistant or staff member will be available to translate. 
What Payment Methods Are Accepted?
While American currency is preferred by most dental offices, all the quality clinics accept traveler's checks, personal checks and credit cards. Credit card payments are typically subject to a small processing fee (typically around 3-4%). Inquire in advance which offices accept credit card payment.
When Is the Best Time to Visit?
Mexico can be visited at any time of the year. The country has one of the world's most diverse weather systems–the north experiences cooler temperatures during the winter, and the south, including the Yucatan Peninsula, remains fairly constant throughout the year.
The north, especially the border towns and Baja California, is fairly dry throughout most of the year. In the tropical areas toward the south is more rainfall, with islands such as Cozumel experiencing high humidity due to the surrounding waters.
Peak tourist times are December to February when the weather is cooler.
You'll want to book further ahead during the high season and look for bargains during the offseason.
What about Wheelchair Access?
Many of our dentists provide wheelchair accessible facilities and will arrange transport to and from your hotel to your appointment. Please contact us for further information and we will make sure you are served by one of our wheelchair-accessible clinics. 
What's the Downside? What Should I Know about Visiting?
If you are traveling to one of our dental clinics in the border towns you may experience long waits at some of the border crossings. While some have now initiated dedicated medical tourist lanes, reducing waits to around 20 minutes to get back into the US, there is still a wait on the US side to clear customs.
Climate conditions vary depending upon which area you visit. Prior to booking your trip, you'll want to determine which climate suits you best.
Although local anesthetic pain relief is standard, gas sedation (nitrous oxide) is not.
Some of our clinics offer gas sedation with advance notice, although it requires the services of a licensed anesthesiologist at additional cost. Contact us if you think you will require this service, or if you need anxiety medication such as Valium.
What Else Is There in Mexico?
Mexico is one of 18 megadiverse countries of the world containing 10-12% of the world's biodiversity. Sixty-seven national parks and a number of UNESCO World Heritage Sites ensure Mexico is not just about beach resorts and tequila.
For dental patients wanting to experience a little more, there are countless options to ensure you have the ideal vacation. From Puerto Vallarta's lively art scene to Cancun's enviable position for exploring the Yucatan Peninsula and Riviera Maya, and from Algodones' border town ambiance to Cabo's nightlife to Mexicali's modern city facilities Mexico's personality is as diverse as its ecosystems.
Colonial towns such as Puebla, near Mexico City, or mountain villages such as Todos Santos near Cabo, are lovely to stroll around in and sample international cuisine in first-rate restaurants.
Mexico City has more than 150 museums and art galleries, and countless historical sights. For water lovers, there is diving, snorkeling and other water-based activities in Mexico's coastal resorts. Golfers will find no shortage of world-class courses throughout the country. For adventurers, there's no loss for high-adrenaline activities including zip-wires and abseiling. Dental travelers to Cancun or Playa del Carmen won't want to miss the spectacular ruins of Tulum an hour to the south.
(Image by Graeme Churchard)
Getting There
Visitors can fly into Mexico's major cities and tourist resorts, including Cancun and Puerto Vallarta, non-stop from around the US and Canada.
For dental patients visiting the border towns, you'll find points of entry along the US border to access Tijuana, Los Algodones and Mexicali where you can either drive through or park and walk. There are usually plenty of taxis to take you to your destination once through into the Mexico side.
Many of our clinics offer free shuttles to and from the US side.
Will I Need Auto Insurance?
If you drive over the border please note your car insurance s not valid in Mexico and you will need to arrange separate coverage. It's relatively inexpensive – around $10 a day. Alternatively, you can park on the US side for a nominal and walk or take a shuttle into many of the borders towns.
Distances and Flying Times (Benito Juarez International, Mexico City)
New York: 1817 miles, 5 hours
Los Angeles:  1350 miles, 3.5 hours
Montreal: 2004 miles, 5.5 hours
Sydney: 7012 miles, 18 hours
Auckland: 5921 miles, 15 hours
London: 4808, 12.5 hours
How Do I Get Started?
At Dental Departures, you can choose from thousands of clinics and oral surgeons throughout Mexico who deliver top quality work at a fraction of the price that you would pay at home.
Our website contains all the information you need to research top clinic locations and start comparing quotes.
We offer a Best Price Guarantee to ensure that you get an unbeatable deal, and we also enjoy close affiliations with several independent insurance providers who can provide dental insurance for extra peace of mind.
If you have any queries, our Customer Care Team is always happy to answer your questions via our online chat facility, by e-mail or on our toll-free telephone number. Or if you have selected your clinic, you can book your appointment online with us, at no charge to you. We're available seven days a week, day or night.
Sources:
Mexico Safety.  Lonely Planet. https://www.lonelyplanet.com/mexico/safety" target="_blank
Stephen Reinberg. "Can't afford the dentist? You're not alone". CBS News. 7 September 2017. https://www.cbsnews.com/news/cant-afford-the-dentist-youre-not-alone/ 
Mexico Tourism. Visit Mexico. https://www.visitmexico.com/en" target="_blank
Biodiversity Loss. Ecologic. http://www.ecologic.org/actions-issues/challenges/biodiversity-loss/" target="_blank
Mexico World Heritage Sites.
UNESCO. http://whc.unesco.org/en/statesparties/mx" target="_blank
Costa Rica Dental Vacation
When you think of Costa Rica, you probably think of beautiful sunny beaches and tropical rainforests. What about Costa Rica dental tourism? Probably not the first thing that comes to mind, but it should! Traveling to Costa Rica is very popular, but now it's not just for the beaches. Medical tourism is becoming more popular, especially Costa Rica dental tourism. From North America those traveling for medical tourism, Costa Rica is the third most traveled destination! Costa Rica dental tourism is perfect because you can have your work done, then sit back and relax while enjoying all that Costa Rica has to offer!
Why Come to Costa Rica for Dental Work?
There are many reasons why Costa Rica dental tourism is so great, the most popular being saving money while enjoying beautiful beaches! First off Costa Rica is an awesome country to travel to. If you are getting a dental procedure done here, you can just sit back and relax afterward. Let us book some great hotels and enjoy your stay; there is no need to run off at the end of your dental work. Visit some of the top destinations. Also, take part in the great tour that Costa Rica offers. 
It is cheap here
Most people don't have dental insurance and have to pay out-of-pocket. That can be a bad thing. If you don't have dental insurance, then there is no need to worry because here it is rather cheap. In Costa Rica, you can save up to 70% off of your regular dental bill.  That is a lot of savings you can spend elsewhere. Maybe even spend it on your vacation and indulge in the spa for a day or have fun traveling around the country. Even after travel expenses can still save up to 70% that is amazing. 
Top of the line work
Dentists here don't get their diplomas out of a cereal box. They go to the states or Canada and study hard to earn their degrees. This would be great news if you were worried about shotty work being done on your mouth. There isn't any need to worry because the only difference between the work they do from the United States or Canada is the price. 
Top of the line technology 
They even have top of the line technology. Costa Rica isn't from the stone ages and is far from a third world country. In fact, a lot of the technology here is just as good if not better than the rest of the world. Also, dental work is not as scary or invasive as other medical treatments. So, why not get it done there should be anything holding you back. Dental work is usually done not because someone is sick but because they want to look and feel good.
So after all your dental work take a break. You can recover in a warm and sunny location while relaxing by a pool. Enjoy so many fun tours while in Costa Rica, like birding and nature walks, the list is endless. 
Check out our medical tourism article. 
Dentists told how not to spoil your vacation with a toothache | Tips | HEALTH
What could be more pleasant than a vacation that has been waiting for a whole year, especially if you are going abroad?
Only one thing – a vacation, not darkened by health problems – in particular, a toothache. Alas, each of us knows firsthand that even a slight toothache can overnight cancel all plans. What kind of rest is there when a person is ready to literally "climb the wall"!
How to prevent this? What you need to take with you on a long and not so long trip, and what dangers await our teeth on vacation – we talk about this with orthopedic dentist of the Faberge aesthetic dentistry clinic Dmitry Vedernikov .
Trust the specialist!
Kirill Kiryagin, AiF-Ural: Dmitry Georgievich, what should be done when going on vacation so that a toothache does not appear at the most inopportune moment and the rest is not hopelessly ruined?
Dmitry Vedernikov: First and foremost, you need to visit a dentist in advance, even before you leave, even if you don't have any dental problems at the moment. Firstly, if you go on a long trip, climate change can hit your immune system, and this, in turn, can result in problems with your teeth – they become vulnerable to infections, chronic diseases such as periodontitis, periodontitis, pulpitis are exacerbated.
Be sure to visit the dentist before traveling. It is better for this to choose a serious clinic, known for the quality of work and attitude towards the patient.
Secondly, not always the patient himself can feel the problem in the oral cavity. Sometimes only a specialist can be guaranteed to detect it.
It is especially important to visit a doctor for those who have installed orthodontic equipment (braces, plate, trainer) to correct bite – after all, the frequency of visits to an orthodontist is sometimes 1-1.5 months.If you are planning a trip that will last longer than three weeks, I strongly advise you to see a specialist in advance! Remember: a missed appointment automatically leads to an increase in the treatment time or its complication.
Even if you are sure that everything is in order with your teeth, reinforce your confidence with a visit to a specialist, to a serious, professional clinic. The doctor will examine all hard-to-reach places, check the fixation of structures, determine the need for their re-fixation, and other urgent or delayed measures.
Rest with Russian roulette
– What if a person found out about the trip only at the last moment – for example, a profitable "burning ticket" turned up or he was "delighted" with an urgent business trip? Before the planned trip, besides a visit to the doctor, there are already enough worries …
– If a person needs to leave urgently, we at Faberge will meet halfway, we will definitely find an opportunity to accept him, no matter what we have to do for this.
As for the fact that there are enough other worries before the vacation… You will be surprised how often the "law of meanness" is triggered in this case. At home, the patient often manages to "come to terms" with his problem. But as soon as he leaves where there is no dentist nearby or where his services will be prohibitively expensive, the problem immediately reminds of itself and appears "in all its glory."
– Some kind of mysticism …
– There is a perfectly logical explanation for this. For example, weakening of immunity due to a sharp change in climate, which I have already mentioned, as a result of which other, dormant chronic diseases can manifest themselves.
Therefore, I repeat once again, do not carry a "time bomb" in your mouth! Moreover, do not take it with you on a long trip. Remember – minor dental problems, the solution of which we usually postpone "for later", on vacation very often turn into primary ones! In this case, there may simply not be a dentist nearby. And if you find it, it is not clear whether you can trust this specialist 100%. In fact, there is a lottery, roulette. There were cases when a foreign "specialist" did not help, but only harmed a Russian patient.
For example, not so long ago one of our clients went on vacation abroad and missed a visit to his orthopedist. On vacation, he gained mobility of the crown on the implant. Local dentists took a radical approach to solving the problem: instead of simply tightening the base screw to the implant, they re-cemented the crown onto a movable base with permanent cement. Moreover, the crown did not stop wobbling from this! As a result, upon his return, the very expensive zirconium dioxide prosthesis had to be sawn and discarded, and a new one had to be made and installed in its place.So one missed visit to the dentist turned into wasted nerves and impressive expenses. But all that had to be done was to come to your doctor on time!
Where is the danger?
– You mentioned the dangers that threaten your teeth on vacation. What did they mean?
– First of all, it is an injury. For example, in the summer we are often approached by parents whose children have damaged their teeth while swimming in the pool. Dear adults! Watch your children if you don't want them to get hurt.By the way, the parents themselves on vacation also need to follow the rules of minimum caution. Their main "enemies" are wet tiles and … not too sober foreign fans.
– And if the accident did happen? What to do then?
– If a child has knocked out a tooth, put it in milk or on the cheek of your own child. After that, contact your dentist as soon as possible – a serious clinic where there are qualified specialists and the appropriate equipment.At Faberge it happened more than once that a tooth was saved – the doctor installed it in its old place, and it took root.
If a chip appears – it doesn't matter if it's a child or an adult – we can also help. Our specialists will install fillings, carry out the restoration of the tooth so that not the slightest trace of trauma remains.
– What if a tourist came to us in the Urals and had a problem with his teeth here? Can you help him?
– Of course. We never refuse a patient.In "Faberge" you can get the help of any specialist in the shortest possible time. Even now, during the holidays, we try to maintain the continuity of specialists – our doctors are always either in the clinic or within walking distance.
In addition, Faberge has a department of X-ray diagnostics, there is the necessary equipment to work with the main implant systems. Declare your problem and we will do our best to accept you and help you!
What to take with you on vacation?
Put in your bag your toothbrush, your favorite toothpaste (you can only carry it in your luggage), threads, cleaners, and a portable irrigator you are using.Wherever you go, all this may simply not be on sale (especially when it comes to the countries of Southeast Asia).
If you are traveling to countries with hot climates, remember that you can only brush your teeth there with bottled drinking water!
If you know you have a ticking time bomb in your mouth or just want to make sure your vacation won't be overshadowed by a toothache, talk to your doctor about what medications to take with you in an emergency.
Enjoy your vacation!
See also:
Dental department

Dentists
1.
Tsyndymeev Batozhargal Bazarovich
Dentist
ChGMI 1983 Faculty of Dentistry
–
No. 0175240517484 dated 05/29/2015 ChSMA General Dentistry
2.
Borodina Alexandra Konstantinovna
Dentist
ChSMA 2018Dentistry
–
Primary accreditation No. 5262 154879 dated 16.07.2018.
3.
Zhargalova Bayarma Badmazhapovna
Dentist
ChSMA 2018 Dentistry
–
Primary accreditation No. 2611 31052003 dated 02.07.2018.
4.
Khandaeva Khanda Valerievna (maternity leave)
Dentist
ChSMA 2017 Dentistry
–
Accreditation certificate 000079 dated 16.07.2017 General Dentistry
Dentists for children
1.
Batomunkueva Valentina Yurievna
Children's dentist
ChGMI 1987 Faculty of Dentistry
The highest category in pediatric dentistry from 10.12.2014.
No. 017524 1165385 dated 26.10.2017 ChSMA Pediatric Dentistry
2.
Tumurova Ayagma Bairovna
Children's dentist AOB
ChGMA 2004Faculty of Dentistry
1 category in general dentistry from 10.07.2015
No. 0175240082134 dated 19.12.2014. ChSMA General Dentistry
Dentists-orthopedists
1.
Dorzhieva Tatiana Geninovna
Dentist-orthopedist
ChGMI 1990 Faculty of Dentistry
First quarter of 2017 No. 612 dated 08.12.2017 MH ZK dentistry orthopedic
No. 0175241165952 dated 25.11.2016. ChSMA Dentistry, orthopedic
Dentists-therapists
1.
Dugarova Sjidma Batoevna
Dentist-therapist
ChGMI 1985 Faculty of Dentistry
The highest category in therapeutic dentistry from 03/12/2015.
No. 0175241512233 dated 27.04.2018. ChGMA Dentistry therapeutic
2.
Dugarov Zorigto Dorzhievich
Head of the department, dentist-therapist
ChGMA 2011 Faculty of Dentistry
The second category is general dentistry 08.12.2017.
No. 0175241165077 dated May 26, 2017. general dentistry
Dentists-surgeons
1.
Dashidondokova Shogzhilma Dugarnimaevna
Dentist-surgeon
ChGMA 2004 Faculty of Dentistry
–
No. 0175240516968 dated 04/03/2015. ChGMA Surgical Dentistry
2.
Dashizhapov Bairto Bayaskhalanovich
Dentist-surgeon
ChGMA 2015 Dentistry
–
No. 0175241165016 dated 28.04.2017 ChGMA Surgical Dentistry
– State budgetary institution of health care of the Republic of Karelia "Republican Dental Center"
Vacancies in GBUZ RK "Republican Dental Center"
Dentist
Dentist

Nurses
Contact the HR department from 09:00 to 13:00 by phone.(8142) 76-20-19
Head of HR Department Bekker Asya Alekseevna
Dentist
Nature of work
Constant
Working conditions

Harmful

Pay system, wages
Time-bonus – salary, compensation and incentive payments, bonuses based on work results, social package
Working conditions
Five-day work week.Irregular working hours. Traveling nature of work (official transport), as well as duty at night and on weekends and holidays, included in the standard working hours. Vacation 58 calendar days. Payment of travel to the place of rest and back.
Vocational qualifications
Higher professional education
Diploma specialty "Dentistry"
A valid certificate in the specialty "General Dentistry"
Additional wishes for the employee's candidacy
Availability of a valid professional examination
Dentist ( Department of Internal Medicine )
Nature of work
Constant
Working conditions
Harmful, with one working Saturday per month included in the standard working hours
Pay system, wages
Time-bonus salary, compensation and incentive payments, bonuses based on work results, social package
Operating mode
Normal working hours 90 300 1 shift 8: 00-14: 00, 2 shift 13: 40-20: 00
Vocational qualifications
Secondary vocational education
Diploma specialty "Dentistry"
Qualification "Dentist"
A valid certificate in the specialty "Dentistry"
Additional wishes for the employee's candidacy
Availability of a valid professional examination
Avtozavodskiy branch № 2
Dear patient!
Your attending physician and our team will make every effort to ensure that you receive adequate medical care.In order for the process of your treatment to be more organized, we ask you to pay attention to the Rules adopted in our institution.
Electronic devices are used in our facility for diagnosis and treatment. Radio waves can negatively affect their performance. Therefore, we ask you to turn off your mobile phone when entering the treatment room.
When staying in our institution, do not leave your belongings unattended: the staff cannot take responsibility for their safety.
When you first contact you at the registry, they will draw up primary medical documentation (registration form No. 043 / y "Medical card of a dental patient"), conclude an Agreement for the provision of paid medical services only at your personal request.
We ask you to provide your passport and medical insurance policy compulsory medical insurance. Your "Dental Patient Medical Record" is kept by the registry.
In order to get advice from the specialist who can provide the most effective assistance, you need to describe the essence of the problem to the medical registrar in as much detail as possible.In this case, you will be allocated a convenient time for you and the specialist whose qualifications correspond to this profile.
We ask you to come to the doctor's appointment at the exactly appointed time, and if any circumstance prevents your visit, inform the receptionist or the attending physician about it in advance.
Please note that in exceptional cases, when your doctor provides emergency assistance to another patient in urgent cases, the start of your appointment may be delayed.
In accordance with Article 20 of the Federal Law of November 21, 2011 No. 323-FZ "On the Fundamentals of Health Protection of Citizens in the Russian Federation" as amended on June 25, 2012 No. 93-FZ, a necessary precondition for medical intervention is the giving of informed voluntary consent of a citizen or his legal representative for medical intervention on the basis of complete information provided by the medical professional in an accessible and understandable form about the goals, methods of providing medical care, the associated risk, possible options for medical intervention, its consequences, as well as the expected results of medical care …
Informed voluntary consent to medical intervention or refusal to medical intervention is made in writing, personally signed by the citizen or his legal representative, a medical worker and is contained in the patient's primary medical documentation.
You should know everything related to health, treatment and manipulations carried out by the specialists of the polyclinic and consciously make a decision regarding the forthcoming medical intervention.
Our specialists, honestly warning the patient about the unfavorable factors of a particular medical intervention, possible complications in the treatment process, do not signify their helplessness. On the contrary, demonstrating their professional responsibility, specialists undertake to do everything possible to prevent possible deviations from the desired result, but, if any nevertheless arise, to do everything in their power to eliminate them. Thus, informed voluntary consent to certain types of medical intervention gives you the opportunity to be a full participant in the decision-making: to be treated or refuse in the proposed conditions.
In case of your refusal to read the text of the informed voluntary consent and sign it, the doctor will make a corresponding entry in your medical record. Any medical worker of our institution will confirm with his signature the fact that the DOCTOR OFFERED you to get acquainted with the document, but you refused to read it and sign it. This procedure is provided for by the legislation of the Russian Federation.
Each doctor begins the initial consultation with a survey of the patient, listens to his complaints and wishes.Try to explain to the doctor your problem (what hurts, what is the nature of the pain), whether you want to carry out dental prosthetics, dental implantation, etc. appropriate recommendations when choosing a technology for the treatment and diagnostic process and choosing a design for prosthetics or orthodontic treatment. The final diagnosis can be made after consultation with related specialists, additional necessary examination, as well as in the course of treatment.You can ask your doctor all your questions, as well as learn about alternative methods of treatment and how this or that treatment may affect your daily life in the future.
Your refusal to offer paid medical services cannot be a reason for a decrease in the types and volume of medical care provided without charging a fee within the framework of the implementation of the Territorial program of state guarantees for the provision of free medical care to citizens (hereinafter referred to as the Territorial Program), as well as in other in cases of ensuring the guarantees of free provision of medical care to citizens, established by the legislation of the Russian Federation.
You will be asked to certify with your own handwritten signature your agreement with the proposed treatment plan, the design of the prosthesis and / or apparatus, materials, or refusal to take certain measures, as well as informed voluntary refusal of treatment with alternative medicines, products and consumables free of charge for you medical supplies included in the "List of vital and essential drugs, medical devices and consumables used in the provision of medical care within the framework of the Territorial Program" approved by the Government of the Nizhny Novgorod Region. You will also be asked to sign when handing over your finished prostheses.This procedure for maintaining records in primary medical documentation is established by the current legislation, regulatory legal acts of the Russian Federation.
On the basis of a written application, you have the right to receive medical documents reflecting the state of health, their copies and extracts from medical documents.
You need to strictly follow all the doctor's prescriptions regarding the regimen, the rules of individual oral hygiene, the use of a restoration, a prosthesis or a device, during and after treatment, in order to achieve the best results.
The timing of your treatment will depend on the volume, complexity of the treatment, as well as on the characteristics of your body and your compliance with the doctor's prescriptions. If you do not follow the doctor's recommendations, the provision of medical assistance becomes impossible. A patient's refusal to follow the recommendations and regimen of the polyclinic is tantamount to the withdrawal of the previously given consent to treatment and the termination of mutual obligations.
Payment for medical services provided on a paid basis is made in the order of 100% (one hundred percent) prepayment for each appointment, that is, for those manipulations that were carried out at the time of the visit, in accordance with the Price List for paid medical services in effect on the day of the conclusion of the Agreement for provision of paid medical services.Payment for dental services for dental prosthetics can be made in stages, by agreement with you: 1st visit in the amount of at least 30% -50% of the cost of dental prosthetics immediately after taking impressions when paying to the clinic's cash desk in cash or within 10 (ten ) working days from the date of issuing the corresponding invoice when paying by bank transfer at the expense of employers' funds and other funds on the basis of contracts. You must pay the remaining amount to the cashier's office of the polyclinic no later than the day of admission of the specialist's work, before the final fixation of the denture in the oral cavity or within 10 (ten) working days from the date of issuing the corresponding invoice when paying by bank transfer at the expense of employers' funds and other funds on the basis of contracts.
At the end of your treatment on a paid basis, as well as the treatment of your family members, you can receive a certificate of the established form about payment for medical services to be submitted to the tax authorities of the Russian Federation in order to provide a tax deduction.
Please note that the warranty periods and service life for the provision of medical services, as well as the conditions for their validity, are defined in the "Regulation on the establishment of the warranty period". In accordance with this Regulation, you will be provided with medical assistance to adjust the treatment performed by the specialists of the Polyclinic.If the rules prescribed by the doctor have not been violated and the necessary level of hygiene is observed, then assistance will be provided free of charge.
In case of any, even minor, signs of discomfort in the oral cavity (pain, blisters, inflammatory reactions, mobility of bridges, etc.), as well as in case of prosthesis breakdowns, we ask you to immediately contact your doctor.
Thank you for following our rules!
Schedule of appointments for doctors of the dental department
Page Content
Up-to-date information on the work of specialists can be obtained on the website Doctor12.rf
Full name

Cab.

Specialty

Days and hours of reception

Shagley
Alevtina Alekseevna

404
vacation

Head
dental department, dentist

Mon.,
Wed, Fri .: 8.00 – 14.00
Tue, Thu,: 14.00 – 19.00

Popova
Irina Anatolyevna

403

dentist

Even
numbers from 14.00-19.00
Odd numbers from 8.00-14.00

Aidimirova
Augusta Nikolaevna

406

dental
doctor

Even
numbers from 14.00-19.00
Odd numbers from 8.00-14.00

Kotsur
Iraida Petrovna

405

dentist

Odd
numbers from 8.00-14.00
Even numbers from 14.00-19.00

Pakhinov
Andrey Semenovich

408

surgeon –
dentist

Even
numbers from 14.00-19.00
Odd numbers from 8.00-14.00

Shagibalova
Svetlana Ivanovna

405
vacation

dentist

Odd
numbers from 14.00-19.00
Even numbers from 8.00-14.00

Sharonova
Elena Ivanovna

405

dentist

Odd
numbers from 8.00-14.00
Even numbers from 14.00-19.00
90,000 quality dental services at affordable prices
Pain in a tooth, a chipped filling, its loss – no one is immune from the occurrence of such problems, and it is sad if a person encounters them during his vacation at a resort. The first question that arises in such a situation is where you can get emergency and professional dental care? If you are spending your vacation in the resort village of Lazarevskoye, the Asti Dental Clinic will help you solve any dental problems.
Asti Family Dentistry in Lazarevskoye:
full range of high-quality dental services
You can contact the Asti Dental Clinic in Lazarevskoye with absolutely any problem related to dental health. Acute pain, loss of filling – the clinic's specialists will help you to eliminate such unpleasant phenomena, while showing sensitivity and an individual approach to each patient. Both adults and very young patients can apply to the clinic for advice and treatment: children's dentists work at Asti.
In "Asti" dentistry, innovative techniques and materials from leading world manufacturers are used for the treatment of diseases of the teeth and oral cavity, and therefore contacting us is a guarantee of receiving services of the European quality level. The procedures are carried out by highly qualified dentists who have the necessary experience and knowledge to ensure that your treatment with us is successful and goes without pain and negative emotions.
Dentistry "Asti": an opportunity to combine vacation with treatment
The life of a modern person is constant chores, movement, eternal employment.And therefore, sometimes people simply do not have time for dental treatment, and meanwhile, it cannot be postponed, even if we are talking about ordinary caries. If during the working year you do not have enough time for dental treatment – plan it for a vacation and go to the Asti dentistry in Lazarevskoye!
The use of modern technologies and equipment by the staff of the clinic for the treatment of patients guarantees effective treatment of dental diseases without pain and with a result that will delight you for a long time.You can contact our clinic not only for caries therapy, but also for prosthetics, implantation services, we will help eliminate aesthetic dental defects that negatively affect the natural beauty of your smile.
During the holidays, you can also plan quite complex dental procedures – for example, aesthetic restoration, implantation and prosthetics. Our dentistry offers real and attractive service rates for services, thanks to which you can save on dental treatment and spend less money on it than in your hometown.
Dental treatment during a vacation at the Lazarevskoye resort is also attractive because, thanks to the unique healing climate of the region, the recovery process after medical procedures and manipulations will proceed at an accelerated pace.
You can obtain detailed information on the services of Asti dentistry in Lazarevskoye at any time convenient for you on the official website of the clinic. The resource has thematic sections that describe in detail the directions, technologies and methods of dental treatment used in Asti.Also on the pages of the site you can read about the specialists working in the clinic, find out the cost of services, read reviews of patients who have already been treated at Asti.
If after visiting the site you still have questions to the specialists or the administration of the Asti clinic, just order a call back. To do this, a special service works on the resource: fill out the online form, indicating your phone number and we will contact you as soon as possible!
You might be interested in
Reviews
Dental department | City polyclinic №72
Dental department
Doctor's full name
Monday
Tuesday
Wednesday
Thursday
Friday
Berestyan Irina Vyacheslavovna, dentist * (from 17.11-28.11 vacation)

14.00-20.00

14.00-20.00

08.00-14.00

08.00-14.00

08.00-14.00

Magomedova Bela Mukhamedovna,
dentist *

14.00-20.00

08.00-14.00

08.00-14.00

08.00-14.00

14.00-20.00

Usacheva Nina Nikandrovna,
dentist * (from 19.10 sheet)

Verkhoturova Natalya Vasilievna, dentist * (17.11 no reception)

08.00-14.00

08.00-14.00

14.00-20.00

14.00-20.00

08.00-14.00

Bogomolova Irina Vitalievna, dentist *

09.30-11.30

15.00-17.00

Ignatenko Irina Borisovna,
dental surgeon * (from 22.11-26.11 academic leave)

14.00-20.00

08.00-14.00

08.00-14.00

14.00-20.00

08.00-14.00

Latypov Artur Ruslanovich

dental surgeon *

08.00-14.00

14.00-20.00

14.00-20.00

On Tuesdays from 12.30-13.30 examination of children by dentists without appointment: in 1 month; 1 year; 2 years.

Poleshchuk Valeria Mikhailovna,
pediatric dentist (Shkolnaya St. 18/8, room 111) * (01.11; 02.11; 03.11 no admission)

08.00-14.00

08.00-14.00

14.00-20.00

08.00-14.00

14.00-20.00

Lutai Anna Vladimirovna,
pediatric dentist (Shkolnaya St.