Dermatologist or esthetician: Should I See a Dermatologist or an Esthetician?
Should I See a Dermatologist or an Esthetician?
With skin-care information becoming increasingly popular on social media and with many dealing with concerns such as acne and breakouts, it's important to decipher what's accurate and what isn't in the slew of content we come across, especially when it comes to deciding whether to consult a dermatologist or an esthetician for your specific skin-care needs. While both are deemed skin-care specialists, each has different scopes of practice and services they can offer.
All dermatologists must go to medical school and complete a residency (derms have an "MD" after their names), which allows them to prescribe medication and offer various medical-grade treatments. Estheticians, meanwhile, mainly offer cosmetic-based services and treatments. Ahead, Caroline Robinson, MD, FAAD, a board-certified dermatologist, owner of Tone Dermatology, and Morgan Rackley, a licensed esthetician, and owner of Luminous Skin Atlanta break down their professions to help you determine who to turn to for your skin-care concerns.
Dermatologists
According to Dr. Robinson, dermatologists are the physicians for everything related to hair, skin, and nails. They have an in-depth understanding of the skin and the conditions that affect the skin.
Related Stories
Patients often seek the expertise of a dermatologist to address various skin concerns such as acne, eczema, hair loss, hyperpigmentation, and fungus on the skin or nails. Those who go the dermatologist route are educated on their condition, and if applicable, are put on specific treatment plans, medication, or introduced to lasers and peels.
"It's really clear cut when dermatologists need to be involved because there's a medical diagnosis and treatment is needed," says Dr. Robinson. If you have skin-care concerns like how to treat stubborn acne or hyperpigmentation, or questions about bumps, bruising, and moles that have appeared on the skin and may have worsened over time, it's good to seek out a dermatologist to determine the cause and treat the issue.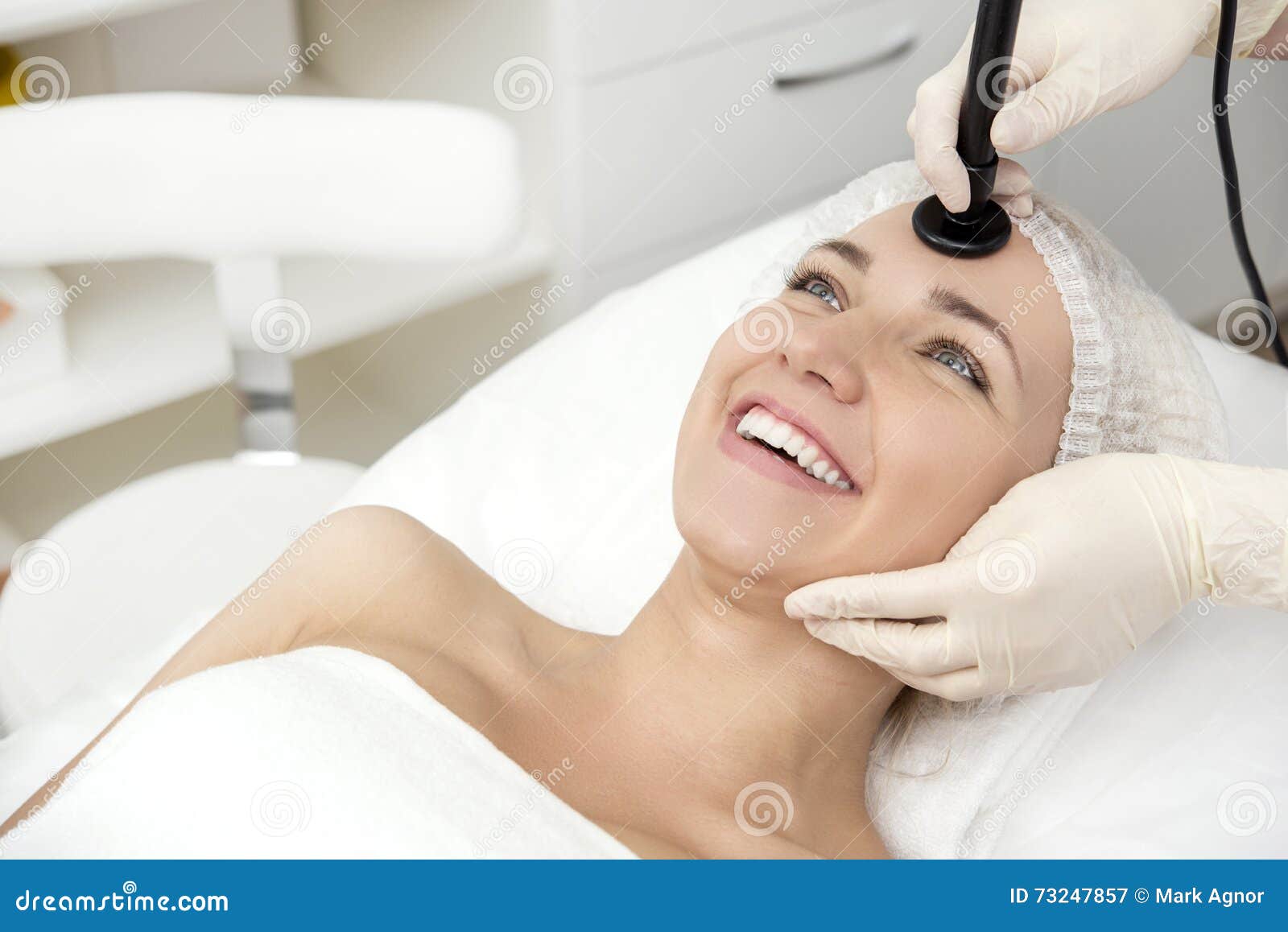 Once you've found a dermatologist and complete a skin assessment, they should provide you with a treatment plan and guide you on how frequently you need to check-in based on your concerns, conditions, and overall goals. In Dr. Robinson's practice, patients with complex skin-care concerns and conditions may require extensive treatments or medication, and these patients have more frequent check-ins as opposed to her patients with minor or more cosmetic concerns like dryness or mild acne.
Even if you don't have skin concerns, Dr. Robinson says, "Everyone with skin should be evaluated at some point in their life because there are really intricate and subtle changes that we can pick up on and [we can] help you prevent disease. We don't just treat disease when it appears." It's recommended you visit a dermatologist yearly for a skin exam, screening for skin cancer and other conditions, and to also address any hair, nail, or skin concerns you may have.
For individuals who may not have in-person access to a dermatologist, there is an abundance of reputable board-certified dermatologists that use their social media pages and websites to share resources and information.
Websites such as Skin of Color Society, American Academy of Dermatology, and Black Derm Directory provide information on common skin-care conditions. Additionally, dermatologists often share their skin-care tips on their social media platforms.
Estheticians
Similar to dermatologists, estheticians treat common skin conditions such as acne and hyperpigmentation, and they often work in collaboration with dermatologists. "We do a complete skin analysis, go over diet, stress levels, and their current skin-care routine. I then design a treatment plan [based on the information and concerns they shared] of what we're going to do in the treatment room," says Rackley.
Unlike dermatologists, estheticians cannot prescribe topical or oral prescriptions to treat skin conditions and will often refer out if the condition is serious. If the client has classic acne "and they did not have any sign of major infection or anything that is contagious, then I can treat it in the treatment room, other than that, I will refer to a dermatologist," says Rackley.
Estheticians can perform medical-grade services like microneedling, but only at medical spas and contingent upon specific rules and regulations in the state they practice in, according to Rackley. In order for estheticians to provide services like medical-grade chemical peels, laser hair removal, dermaplaning, and injectables, there must be a doctor overseeing the practice, she adds.
Similar to a dermatologist, post-consultation an esthetician will create a long-term treatment plan and provide you with the information you need to address your skin concerns. "If the skin-care condition isn't severe, then I have my clients come in once every four to six weeks. For my clients that have more severe cases, like acne or hyperpigmentation, then I have those clients come in every two to three weeks," says Rackley.
Working with skin experts is a great way to learn more about your skin and how to care for it no matter what phase of life you're in. Dermatologists can help you identify, control, and heal your skin, hair, and nail concerns that may require medical-grade treatments or medication, whereas estheticians will help you to achieve your more minor and cosmetic skin-care goals with services like facials and extractions.
Although the two are not interchangeable, both will work with you to achieve healthier skin.
In need of tips for dry, parched skin? This derm has got you covered: 
Want even more beauty intel from our editors? Join Well+Good's Fine Print Facebook group (and follow us on Instagram) for must-know tips and tricks.
Esthetician vs. Dermatologist |Salaries and Job Descriptions
If you're interested in a career in skincare, it's important to understand the distinction between estheticians, also called aestheticians, and dermatologists. While both focus on the skin, dermatologists are medical doctors that specialize in skin health and treatment.
Estheticians, also called skincare specialists, focus primarily on the appearance of the skin. While estheticians certainly help their clients maintain healthy skin, they don't have the medical training or knowledge to advise beyond esthetics.
While the professions are different, estheticians can often work with dermatologists in clinical settings. You might see positions for "medical esthetician" or "clinical esthetician," but there isn't any additional training needed; the job titles mainly mean estheticians that work with doctors. In some cases, dermatology clinics will have registered nurses on staff who also trained as estheticians.
Education and Training Requirements
Estheticians and dermatologists follow different pathways. Read on to learn more about what steps are involved in those career paths.
Dermatologist
Dermatologists are doctors, so 11 years of schooling is not uncommon. Here are the steps to become a dermatologist.
Obtain a bachelor's degree that fulfills medical pre-requisites. This takes around four years.
Take the Medical College Admissions Test (MCAT)
Go to medical school to earn a Doctor of Medicine (MD) or a Doctor of Osteopathic Medicine (DO), which will take a minimum of four years to complete
Take the United States Medical Licensure Exam
Fulfill a year-long internship requirement
Complete a medical residency in dermatology
If desired, complete a medical fellowship in a sub-specialty (e.g., laser medicine or immunodermatology)
Take the Dermatology Board Examination administered by the American Board of Dermatology
Esthetician
Becoming an esthetician is a much quicker process. While specific state requirements might vary, here are the typical steps to become an esthetician.
Earn your high school diploma or GED
Complete a training program through an accredited esthetician school, which involves at least 600 hours of coursework, varying by state
Take the required exam in your state, often the National-Interstate Council on State Boards of Cosmetology (NIC)
Services Performed
Here you'll find the distinct services performed by dermatologists and estheticians.
Dermatologist
Dermatologists' services look similar to most clinical doctors, but with a primary focus on the skin. Dermatology services are in high demand, and they may see up to 40-50 patients per day. They examine, assess, treat, and diagnose skin problems or illnesses. Additionally, they work with patients to create treatment plans. In some cases, dermatologists may perform surgeries or minor operations. Finally, dermatologists can refer their patients to other specialists.
Esthetician
Estheticians also examine skin, but the treatment and advice you can to give is purely surface-level—literally. Services include skin examination, treatment of facial blemishes or problem areas such as dry or oily spots, recommending products and daily practices to improve the skin, and removing unwanted hair. If you are concerned about something you see, you may suggest a client see a doctor. The pace of work is a bit calmer for estheticians, whose typical appointments run thirty minutes to an hour as opposed to quicker doctor visits, so you may only see between 7 to 15 clients per day.
Typical Day at Work
Both dermatologists and estheticians are busy, but because of the demand and work environments, their days are quite different. Here's more about what you can expect for your workday in each profession.
Dermatologist
Typically, dermatologists work in clinical settings, often private practices; however, many hospitals and clinics offer dermatological services. Both settings have higher focuses on health than appearance. Dermatology practices usually have one or two physicians as the primary providers with support staff including registered nurses, administrative staff, and occasionally trained estheticians. Because private dermatology offices frequently offer both health and esthetic-focused services, they may provide promotional offerings for services such as microdermabrasion that patients might not otherwise consider. Dermatologists typically work a long five-day workweek; however, some practices offer extended or weekend hours for patients who can't make appointments during traditional office hours.
You can also expect to spend out-of-clinic hours performing administrative tasks like charting patients' updated health records.
Esthetician
Estheticians work in a variety of settings, including spas, salons, and gyms. In these locations, you will often work alongside other beauty and professionals. As stated, estheticians can serve in dermatology offices or health centers. The days can be jam-packed with clients, but they are usually not as hectic as the short, potentially urgent appointments offered in dermatology offices. You likely have a bit of control over your schedule. Spas, salons, and similar businesses are usually open on weekends and in evenings, so you should expect to work during those times.
Return on Investment
As you think through which path you'd like to take, you want to weigh out the return on financial and time investments. As you make your decision, here are some things to consider for each career.
Salary and Job Outlook
There is a large gap between the salaries of an esthetician versus a dermatologist, so that is a factor to consider when deciding which avenue to pursue.
Physicians' median annual salary is over $208,000, or $100 per hour, with dermatology's projected job growth being 8% between 2018 and 2028. Estheticians' median annual salary is $31,290, or $15.05 per hour, with job growth projections at 11%.
Cost and Time Commitment of Education
Dermatologists are in school for at least eight years between a bachelor's and MD program, followed by four more years of training/residency at lower pay. As of 2017, bachelor's degrees typically cost $17,237 at public schools, and medical school typically costs $34,592 per year for in-state students as of 2017. The overall cost of schooling can be over $200,000. On the other hand, esthetician school usually costs between $3,000 and $10,000 total, and you're typically able to obtain your license after about six months of training (depending on state requirements).
Deciding Between a Dermatologist and an Aesthetician – Skin and Beauty Center
Getting a quick facial while you're out shopping may seem like an innocent splurge, but do you take the time to learn about the qualifications of the person who's going to treat your skin ?You should.
Mistakes made by inexperienced or poorly trained skin care practitioners can damage, even scar, your skin.
That's why it's important to know the difference between a dermatologist and an aesthetician and when it's best to skip the spa and go to a medical doctor for skin care or a cosmetic procedure
The Different Skills of Dermatologists and Aestheticians
The most obvious difference between a dermatologist and an aesthetician is training. Dermatologists attend college and medical school, and then complete a residency, meaning they have 12 to 14 years or more of advanced education and medical training under their belts, says Peggy Fuller, MD, founder and director of the Esthetic Center for Dermatology, a medical spa in Charlotte, N.C. "Dermatologists are experts in hair, skin, and nails," Dr. Fuller says.
Aesthetician training varies from state to state, but aestheticians typically take a one- or two-year course that focuses on skin care, facials, and noninvasive procedures, Dr.
Fuller says.
Dermatologists practice out of medical offices or medical spas, while aestheticians can be found in spas and salons as well as working under the direction of dermatologists in medical settings.
At Fuller's center, aestheticians train with dermatologists and are available to give facials and other services to augment some of the products Fuller prescribes for her patients. Fuller has treated patients whose skin was damaged by aestheticians who weren't qualified to do a certain procedure.
How to Avoid Problems With Skin Care Specialists
In general, it's best to see a dermatologist before having a procedure done to be sure that what you're having done is healthy for your skin, Fuller says. For instance, microdermabrasion can contain products such as salicylic acid, which could cause an allergic reaction. "If you're healthy and you haven't had complications with facials in the past, it's okay to see an aesthetician for basic skin care procedures like a facial," Fuller says.
She also offers the following advice:
Go to at a medical spa. A certified center for dermatology in a spa-like setting will have the best medical oversight. You'll get the luxury of a spa with the medical expertise and supervision that's paramount to keeping your skin healthy. And because aestheticians at medical spas are usually trained by dermatologists, they have a better idea of when to call in a doctor for a condition that's outside their scope, she says, which will go a long way toward avoiding problems.
Avoid "mom and pop" shops. Some spa operators call themselves "skin care specialists" when they actually have very little training. There are also aestheticians who perform procedures in hotel rooms. "That's a no-no," says Fuller.
Look for a license. When you go to a spa for a service, always look for a certificate from an aesthetician school and a state license, which is usually hanging on the wall. It's also a good idea to go to a spa that has a medical director.
"It needs to have medical oversight and supervision," Fuller cautions. If you're not sure, ask.
Give your full medical history. It's vital to let your aesthetician know if you're allergic to anything. Someone who is allergic to aspirin may not know that an anti-aging facial contains aspirin.
It's also important to let the aesthetician know if you have any health conditions. Someone with a history of herpes simplex who gets laser treatment without taking prophylactic (preventive) medication first could get herpes all over the face as a result. And don't forget to mention medications you take regularly. If you're on a blood thinner or a medication that makes you sensitive to light, for instance, getting laser treatment could cause severe bruising and irreparable white or dark spots on your skin, Fuller warns.
Keep treatments simple. When you're at a spa, go for the basic European facial, says Fuller. It's not complicated and it's less likely to cause an allergic reaction.
For more complicated procedures, see a dermatologist. More involved, complex procedures, such as laser hair removal and Botox injections, should be performed by a dermatologist.
The bottom line is to always err on the side of caution. If the cosmetic procedure seems like something the aesthetician doesn't have knowledge of, says Fuller, "it's always good to be a healthy skeptic."
Dermatologist vs. Esthetician | Kate Somerville
At our Skin Health Experts Clinic in Los Angeles, we're often asked about the differences between a dermatologist and an esthetician. Many believe the terms are interchangeable, but they're not. While both are trained professionals, the licensure and oversight are different. If you're looking for expert guidance or treatment when it comes to your skincare it's essential to understand the difference between these two professions as well as when to see a dermatologist or esthetician.
Dermatologist vs Esthetician

Dermatology and estheticians are similar in nature but the requirements of an individual practicing each skin profession are unique.
What is a Dermatologist?
Most notably, a dermatologist is a medical doctor who is permitted to prescribe medication and perform invasive treatments. According to the American Board of Dermatology, a dermatologist is a physician trained to evaluate and treat disorders of the skin, hair, nails, and nearby mucous membranes [1]. Specifically, the board notes that a dermatologist must have experience with the following [2]:
Diagnosis and treatment of skin cancers, melanomas, moles, and other tumors of the skin
Management of inflammatory skin disorders
Recognition of skin manifestations of infectious diseases
Interpretation of skin biopsies
Dermatological surgical techniques
A dermatologist may also help manage cosmetic disorders of the skin such as acne scars, hair loss, and other changes associated with aging. Within the field of dermatology, a professional can become even more specialized. For example, a dermatopathologist is expertly trained in the diagnosis of microscopic infectious diseases while a pediatric dermatologist has additional training in handling skin diseases which occur more commonly in children including birthmarks, genetic diseases, pediatric infections, and complex skin diseases requiring coordinated multispecialty care.
Furthermore, a dermatologist must take and pass a board certification exam in order to perform the procedures of which they are capable. This is the same type of exam and licensure your primary care physician has to complete. The requirements vary by state but federal law mandates that a dermatological physician must pass and obtain approved licensure prior to practicing their specialty.
What Can a Dermatologist Do?
So, after all that schooling and testing, what can a dermatologist actually do? Simply put, they are capable of performing medical and invasive procedures. Laser treatments, chemical peels, injections, and prescription medications are all within the realm of procedures and treatments a dermatologist can perform. There are over 3,000 different conditions a dermatologist is trained to treat, including:
Vitiligo – A loss of melanin, the pigment which gives skin its coloring, which leads to patches of lighter skin.
Acne – A condition which affects the oil glands of the skin, acne has a range of causes that lead to many different kinds of pimples and infections of the skin's pores.
If severe enough, acne may result in depression, low self-esteem, and scarring on the skin.
Dermatitis – Inflammation of the skin, dermatitis typically results in swelling with an itchy rash. It can take different forms, including contact dermatitis, seborrheic dermatitis, and atopic dermatitis, also known as eczema, with each affecting the skin differently.
Psoriasis – Having a similar appearance to eczema and dermatitis, psoriasis is a chronic, autoimmune skin disorder which increases the growth of skin cells. This type of rapid growth of the cells leads to thick, red skin and silvery scales.
Rosacea – Causing redness in the face, similar to blushing, rosacea can result in small, pus-filled bumps and lead to visible blood vessels or swollen eyelids. The condition can spread from the nose and cheeks to the forehead, chin, ears, chest, and back. It is most commonly seen in middle-aged, fair-skinned women.
Skin Cancer – The most common forms of skin cancer are basal cell carcinoma (BCC), melanoma, and squamous cell carcinoma (SCC) and early treatment can be crucial in treating all of them.
That is why all dermatologists are trained to recognize the signs and symptoms of the condition.
Warts – Appearing when a virus infects the top layer of skin, warts are contagious, benign skin growths and could indicate an underlying issue with immunity. Though they often resolve without treatment, a dermatologist can use a variety of methods to remove persistent warts.
Fungal Infections – Fungal infections are unfortunately common but usually mild and can infect the skin, nails, and hair. However, they can cause more serious symptoms for people with reduced immunity.
Hair Disorders – Many people experience hair loss at some point in their lifetime, but if it is not an isolated issue, the loss could be the result of an underlying condition such as alopecia.
Nail Problems – When it comes to nails, complaints often consist of fungal infections and ingrown toenails, they could be indicative of other underlying conditions that would need more extensive treatment.
As you can see, a dermatologist is extensively trained and requires a great deal of clinical knowledge in order to perform their duties. The wheelhouse of a dermatologist expands beyond simply the world of skin care. But, as you will see, an esthetician is capable of addressing many of these conditions as well, with some limitations. The difference lies in the treatments and procedures that each professional is authorized to perform. Specifically, dermatologists can treat these conditions with medication and non-invasive therapy, but some require surgical intervention or more invasive treatment such as:
Biopsies – A skin biopsy is primarily a diagnostic tool for dermatologists and can be performed in a number of ways. A shave biopsy removes small sections from the top layer of skin while a punch biopsy removes a small circular section of skin including deeper layers, and finally, an excision biopsy removes entire areas of abnormal-looking skin [3].
Chemical Peels – This is when a chemical solution is applied to the skin causing a layer of the skin to peel off, revealing a layer of regenerated skin underneath that is typically smoother.
Dermatologists may use this procedure to treat sun-damaged skin and some types of acne, but it can also address more cosmetic complaints, such as age spots and fine lines.
Injections – Cosmetic injections such as dermal fillers and Botox® can help address wrinkles, scarring and a loss of facial volume but these injections are considered a medical procedure and should only be done by a licensed dermatologist. The results of the treatments may last up to a year depending on the substance injected but will need to be repeated periodically.
Laser Surgery/Treatment – Using a special light beam, dermatologists can treat a variety of skin complaints including tumors, warts, moles, birthmarks, scars, wrinkles, and unwanted hair or tattoos.
What is an Esthetician?
Esthetics is rooted in philosophy and in its most definitive form, is concerned with the appreciation of beauty. More technically, it refers to the application of various techniques to the skin in an effort to improve the appearance or condition of it.
The practice of esthetics covers an array of procedures including, but not limited to, steaming, waxing, extracting, and other methods of pore cleansing. While estheticians are required to be licensed in every state, except Connecticut, their training is less involved than and not as medically involved as that of a dermatologist. The procedures an esthetician performs cannot be medical or surgical in nature, although estheticians are well trained in skin wellness aiming to maintain health and vitality.
What Can an Esthetician Do?
The services an esthetician is licensed to perform vary greatly and can be quite effective in treating a variety of skin conditions or concerns. Typically operating out of a spa or skin clinic, as opposed to a medical practice like dermatologists do, the work of an esthetician involves the use of creams, lotions, masks, and serums created with antioxidants and essential oils to provide the client with a relaxing and rejuvenating experience. They may also use mechanical tools or equipment such as microdermabrasion machines, brushing machines (which contribute to the benefits of exfoliating), electric pulverizers, atomizers, and galvanic currents to achieve the effect they desire. Specific services can include:
Microdermabrasion
Exfoliating Peels (that do not exceed 30% of active ingredient)
LED Light Therapy
Thermage
Waxing or Threading
Facials
Extractions (manual or mechanical)
Body and Facial Scrubs
Aromatherapy
Moisturizing Treatments
Acne Treatment
Choosing a Professional
You'll want to see a dermatologist for concerns that are more medical or severe in nature. For example, if you have a rash that is spreading, if you have severe acne that has not shown improvement after several months of over-the-counter treatments, if you have a skin infection or skin cancer, and if would like to pursue cosmetic procedures such as Botox® injections or laser hair removal. You should also consider scheduling an annual appointment with a dermatologist for early detection and treatment of skin diseases. A dermatologist will be able to track any changes in birthmarks, moles, or lesions and address them as necessary. However, if you see these markings change between your appointments, you should schedule a visit with your dermatologist sooner rather than later as it could be an indicator of a problem.
As for an esthetician, you can see them more frequently as they can offer guidance in caring for the appearance of your skin and address any cosmetic concerns you may have. Your esthetician will be able to help you determine your skin type and develop a skin care regimen accordingly. They can also help you maintain your skin following treatment by a dermatologist.
Regardless of which professional you choose to see, you should always make sure they are licensed by the appropriate board or organization. A respectable dermatologist or esthetician will have their licensure prominently displayed in their place of business. If they do not, ask to see it. You will also want to evaluate their esthetician or dermatology practice or spa with a keen eye. A reputable spa or dermatology office will be clean and orderly, you should feel calm while you are there. If you feel distressed or notice a mess, listen to your intuition and seek out a different professional.
Diving into the world of skin care can be a lot to take on, but having a professional help guide you through your concerns can be a wonderful thing. Whether you choose to seek out a dermatologist or an esthetician they will be there to help answer your questions and address your concerns. You may even choose to see both professionals simultaneously! Think of them as your skin care team and share the advice you get from each with the other so they can remain informed about your current skin treatment plan. Ultimately, it is your skin and you can choose who to see and when. Hopefully, this guide has made that decision a little bit easier!
Sources:
https://www.abms.org/member-boards/contact-an-abms-member-board/american-board-of-dermatology/
https://www.abms.org/member-boards/specialty-subspecialty-certificates/
https://www.ncbi.nlm.nih.gov/pmc/articles/PMC2840913/
All the Answers to TikTok's Esthetician Versus Dermatologist Debate
Thanks to the rise of skincare TikTok—a popular destination on the short-form content app where users can discover new product recommendations, skincare tips, and debunked myths from skin experts—it's becoming increasingly difficult to determine who you should be investing your time and money into. Do I trust the skincare influencer with 6.7 million followers whose feed is chock full of product reviews, recommendations, and sponsored ads? What about the dermatologists and estheticians who debunk skin care myths in between taking appointments? It's the hotly debated topic that gets resurrected every few weeks: Do I see a dermatologist or an esthetician?
As someone who has leaned on estheticians for most of my skincare journey, dermatologists always seemed too intimidating and impersonal. The last time I stepped foot in a derm's office, I was given intense retinoids with no clear instructions on how to use them, thus sending me—and my weak skin barrier—running into the office of an esthetician. I formed my own bias and steered clear of a derm's office for years. But with mounting skincare issues that don't seem to be subsiding anytime soon, I quickly realized I needed medical intervention. Do I continue seeing my affable local esthetician or call in the big guns to whip my skin into shape? The differences are noticeable—one's an actual doctor who sat through years of school, while the other is a licensed practitioner whose require to take specific courses—but understanding the purpose of each expert is not as overt. Ahead, I polled a few skin experts to weigh in on the dermatologist vs. esthetician debate.
Who should I see for my skin concerns?
First, you have to understand the services provided by both an esthetician and a dermatologist to help you make the right decision. An esthetician is "someone who provides non-medical skincare services to customers. These treatments may include extractions, masks, peels, massages, and some light laser or light-based treatments," says NYC dermatologist Dr. Joshua Zeichner, director of cosmetic & clinical research in dermatology at Mount Sinai Hospital. But sister estheticians Aishe Balic and Sai Demirovic, co-founders of NYC's Glo Spa NY, explain that estheticians don't treat the skin as deeply as a derm.
"Estheticians focus on the face. We're constantly working with people's skin, whereas dermatologists focus on the skin as a whole; they treat many different skin conditions and diseases, whereas we specialize in taking care of acne, hyperpigmentation, etc. People go to estheticians if they want to try to fix things as naturally as possible, and if it's more stubborn and extremely hormonal, they can go to a derm for a prescription. Because we see so many different variants of acne or skin conditions, most of them were able to address ourselves, but sometimes if we're at six sessions and it's a little bit stubborn, I might suggest, I think you should see a derm," and we work together. Demirovic adds that bedside manners play a part as well. "I think an esthetician cares more. We are here to hear you out, listen to you, and try to solve the problem," she explains.
On the other hand, a dermatologist is required to clock in a lot more hours in school than an esthetician. "To be a dermatologist, you need four years of undergrad, and then you need four years of medical school, and then a one-year internship and three years derm residency. So 12 years of school," Dr. Camille Howard-Verovic, NYC dermatologist and founder of Girl+Hair explains. "We don't just study the skin. We study the hair, the mucus membranes, and we study the nails. So usually, when you see that "board-certified" phrase next to a name, it just means that a professional body governs us; we sat down for a major exam at the end of our residency, we had to pass that exam. We are true experts of the skin, hair, nails, and mucous membrane."
This content is imported from Instagram. You may be able to find the same content in another format, or you may be able to find more information, at their web site.
So I should see an esthetician first, then?
Demirovic and Balic believe your first step should be to consult an esthetician. " If I have a client, I know there's only so much I can do to help their skin. Usually, I'll ask them, Have you seen a derm? Because they're probably going to help you right now more than I could. You can give as many treatments or facials as you'd like, but when it's something hormonal, a skin treatment will not be able to control something like that.
What treatments and products can a derm recommend or prescribe that an esthetician can't?
"Retinoids," Dr. Howard-Verovic says. Of course, some estheticians are nurse practitioners, and prescribing products could depend on state laws. "But usually, estheticians can't prescribe topical medications, and they can't write prescriptions." Dr. Zeichner adds that only derms can "perform professional strength chemical peels and lasers, injectable treatments like Botox and fillers, and surgeries like liposuction or eye lifts and skin cancer removals."
This content is imported from Instagram. You may be able to find the same content in another format, or you may be able to find more information, at their web site.
But dermatologists are more expensive, right?
The cost truly depends on your health insurance. Sometimes, your procedure and prescriptions can be covered by your insurance company. But you don't always have to go through your health insurance to see a dermatologist. "You can go through insurance, and then there's something called direct pay. Where, for instance, if you wanted to see me and you didn't have insurance, you can see me for like $100 at the practice that I work at, and then follow-up visits are $50. And sometimes, it can cost more," Dr. Howard-Verovic adds.
But that's not to say that estheticians are less expensive either. Some spas, including Glo Spa, facials, and other skin treatments, can run for more than $200. "With an esthetician, our facials at Glo Spaabout $200, and people come every 1 to 2 months," Balic says. "So you're spending at least $200 once a month or two. Usually, if you have health insurance with a dermatologist, that prescription cream that they'll prescribe might get covered. But some of those costly prescriptions are not always covered because they're under cosmetics."
What are some other misconceptions about dermatologists and estheticians?
"That we work on opposite teams. We don't, and we're on the same team," Dr. Howard-Verovic says. "We work hand in hand as a skincare team. I always tell my patients like, "There's no such thing as perfect skin. But you can get close to that by doing the work, staying consistent, and having a skincare team."
Not all derms have the time to sit with a patient to discuss their entire skin routine. Enter: Estheticians. "We see so many different types of skin pathology throughout the day that one may not have time to go through every single product that you're using. Whereas an esthetician may be able to book that time while they're doing your facial, which is probably like 30 minutes to an hour."
Balic explains that she wishes people understood that a facial isn't a cure-all treatment for skin concerns. "A lot of people think that they can get a facial, and it's going to fix everything. A facial can only do so much. It also has to do with your home care, your skin regimen, your product usage, what you're doing on your time. We're not magicians. We can only do what we can do in that one hour that you're here," she says. If more people understood that clients and estheticians are also a team, instead of expecting estheticians to be magicians, you could get closer to your skin goals.
"We can help you along the way, we can guide you, we can prep your skin, we can give it the nourishment that it needs to heal and do what they need it to do," Balic says. "But they also have to follow our guidelines on what they should be doing when they're not here."
Nerisha Penrose
Beauty Commerce Editor
Nerisha is the beauty commerce editor at ELLE.com, covering all things beauty (and fashion and music).
This content is created and maintained by a third party, and imported onto this page to help users provide their email addresses. You may be able to find more information about this and similar content at piano.io
The Difference Between Dermatologists & Estheticians Is This
The plight of struggling with skin ailments can be draining enough. To make matters worse, many times you're tasked with figuring out whether you're simply in need of a quick facial to reset the skin, or if there's a more serious condition going on. To determine that, however, requires seeking out the right expert. That's why, understanding the differences between a dermatologist and esthetician can be key to resolving skincare issues.
With less access these days to dermatologist offices, estheticians, who have taken their expertise to social media, are garnering celebrity status in their own right. Sean Garrette, an esthetician with nearly 125,000 social media followers combined, was just named global ambassador for Fenty Skin. And Tiara Willis, New York City esthetician and founder of social media platform Makeup For Women Of Color, has a loyal following of more than 400,000 skincare loyalists all relying on her expertise.
However, while Garrette and Willis are definitely skincare experts, they're not dermatologists. In fact, their levels of expertise are in many ways vastly different. The number one factor differentiating the two is the medical qualifications. "An esthetician is a licensed beautician who services simple skin maintenance needs versus medical and surgical needs," Dr. Harold Lancer, Beverly Hills dermatologist and founder of Lancer Skincare says. That said, when it comes to more severe skin conditions, an esthetician may not be able to properly treat, nor diagnose the effects.
But how do you know when your skin is in need of medical attention versus a simple facial? Ahead, check out all the multiple factors that set estheticians and dermatologists apart, and how the two professions are often interconnected.
The Difference Between Dermatologists & Estheticians: What Is A Dermatologist?
"A dermatologist is a physician and surgeon with specialty training in skin, hair and nails," Dr. Lancer says. "About 20 percent of my patient base comes to see me for medical needs such as the treatment and management of infections and inflammation, as well as the diagnosis of important medical or surgical issues. Another 20 percent of my patient base comes to see me for the medical and surgical management of a variety of skin tumors, both cancerous and non-cancerous." Dr. Lancer also administers and array of laser treatments as well as unknown skincare diagnosis. "Much of my patient base comes to see me for the true diagnosis and management of cosmetic concerns such as neuromodulators and volume replacement," he says.
The Difference Between Dermatologists & Estheticians: What Is An Esthetician?
Estheticians are not medically certified, therefore their scope of work is restricted to treating the skin's appearance. "Legally, estheticians in most states are allowed to do facials," Willis tells TZR. "When you go to esthetician school, you can pursue other specialties within that license such as work with lasers. I, personally, mostly work with clients with acne and hyperpigmentation. That said, I do a lot of chemical peels and cleanings."
However, similar to a dermatologist, estheticians also put their clients on regimens. "I, too, recommend that every one should get a facial once a month or, at least, once every three months," she says. "Most of my clients have a type of goal they're trying reach. Generally with their acne."
Shutterstock
The Difference Between Dermatologists & Estheticians: How To Decide Which One Is For You
"See a dermatologist for all medical opinions and therapies," Dr. Lancer says. And Willis agrees, sharing that she sometimes will refer a client to a dermatologist if she feels what they need is beyond what she's qualified to treat. "If I'm doing laser especially, I always look out for moles because sometimes growths like that be cancerous," she says. "So I'll advise my clients to see a dermatologist if ever there's a growth or a suspicious mole or anything I'm not trained to diagnose." She also adopts that attitude for many skin conditions. "Skin ailments like eczema are often best treated by a dermatologist," she says.
However, Willis believes that utilizing both experts can be beneficial to the skin. "There's no need to pit dermatologist and estheticians against each other," she says. "Both can be extremely helpful if utilized the right way. You'll also find that in a lot of med-spas and dermatologist offices they'll hire estheticians on staff. So the dermatologist will diagnose and prescribe, and then esthetician may be there just to lend advice and their expertise in support of the doctor."
Shutterstock
The Difference Between Dermatologists & Estheticians: Writing Prescriptions
"Unlike estheticians, dermatologists can prescribe medicated skincare products such as Tretinoin, topical steroids, and oral treatments such as Accutane," Willis says. For her clients that have been prescribed skin aids of the sort, she insists that her job is to simply make sure they stay on track. "My goal is to really support the health of their skin while they're using those prescriptions."
Luckily, dermatologists like Dr. Lancer have created skincare lines of their own expertise that don't require prescriptions. "A dermatology-trained doctor who develops a skincare brand does it due to an understanding of the true mechanism behind skin illnesses, biology and chemistry," he says. "This science and education is critically important as it serves as the difference between temporary and longterm skin repair and skin health benefits."
The Difference Between Dermatologists & Estheticians: Virtual Appointments During COVID-19
Both Dr. Lancer and Willis have continued to see their clients during quarantine. "It is extremely important to continue seeing a dermatologist, even virtually, because virtual consultations are designed to manage urgent medical and surgical questions when a patient cannot physically make it into a medical facility," Dr. Lancer says. "This acts as a triage until the person can make it into the office for in-depth treatment. Skipping this step and solely seeing an esthetician leaves room for the potential failure to understand the reason for certain skin issues."
Dermatologist vs. Esthetician: What's the Difference?
Here's the very first thing they teach you in Esthetics training: You are not a dermatologist. What does this mean? Basically it means that Estheticians are not qualified to make diagnoses for medical conditions such as Rosacea or Psoriasis. Estheticians are also not able to prescribe medications.
However, Estheticians can (and regularly do) make a major difference in their's clients' skin. By performing facials, recommending customized skin care regimens, and ensuring that you're doing everything in your power to reveal your skin at it's most beautiful, Estheticians play an important role in the appearance of skin.
Estheticians can even make an impact on their client's health in some cases. For example, your Esthetician will be sure to double-check that you're wearing some sort of sun protection every day. Having an esthetician take charge of your waxing and other forms of hair removal is a wise idea as well- improper hair removal from certain areas can be dangerous.
Both a dermatologist and an esthetician are skin care specialists who sport fancy white lab coats, but what exactly is the difference between the two?  Continue reading to get a quick snapshot of what specifically distinguishes a dermatologist from an esthetician.
Dermatologist
·         Is a medical doctor
·         Can diagnose and treat skin conditions and disorders including skin cancer
·         Can prescribe oral or topical medications
·         Can perform surgeries on skin abnormalities
Visit a Dermatologist when you're due for a full-body scan (to check for skin cancer and other abnormalities). You'll also want to see a dermatologist if you have (or suspect you have) a skin disease such as Eczema. In some cases, severe acne can only be treated properly by a dermatologist.
Esthetician
·         Performs facials, body wraps, waxing and makeup application
·         Conduct skin analyses
·         Recommends a complete at-home regimen for the client
Visit an Esthetician to maintain beautiful skin with regular facials and for help in choosing the right skin care products for your skin. Your Esthetician will also show you the proper way to use your skin care regimen. Other things an Esthetician can do for you: Hair removal, eyebrow shaping, body treatments, etc.
The general difference between a dermatologist and an esthetician is that the experience with a dermatologist is typically clinical whereas the experience with estheticians can be luxurious. Be sure to visit us at our New York City Skin Care Salon OR treat your loved one to a special Spa Package this holiday season. 
Categories: Skin Care |
Permalink
Author: Lee Ann
I am a Licensed Esthetician and Freelance Professional Makeup Artist based in the Princeton, New Jersey area. My passions are all things beauty and I have an unhealthy obsession for anti-aging. When I'm not writing a plethora of articles, I enjoy indulging in shopping, music, fine dining and catching up on the latest celebrity gossip from the E channel to People Magazine. Email me if you have questions [email protected]

Feel free to visit my
Google+ page.
90,000 Dermatologist or beautician – no more choice!
Maria Dmitrievna joined our team relatively recently. But she has already managed to win the hearts of some patients.
When contacting the clinic, it sometimes happens that the patient does not fully understand what kind of doctor he needs: a venereologist, a dermatologist, or it is enough just to consult a cosmetologist. And hesitate to ask by phone. And if he does, then it is sometimes difficult for the administrator to give an unambiguously correct answer.
It is believed that in controversial cases, you should first contact a therapist so that he can refer to the right doctor. But firstly, therapists are usually economized – may colleagues forgive us. And secondly, even with the therapist, incidents still happen. The therapist, in order to surely complete the task, will refer you to a dermatologist. And from a dermatologist, you accidentally find out that it is better for you to turn to a narrower specialist – a venereologist. And the venereologist will send him for tests somewhere on the other side of the city. And how to figure it out?
In the case of the POSITIVEMED clinic, you won't have to guess.Our versatility here has never been more beneficial for patients. Whoever you come to – you will receive qualified medical care. At the same time, you will not need to make an appointment again, sit in lines or spend extra money.
For example, Maria Dmitrievna is a general specialist in a narrow segment. She can easily and naturally help in solving problems in dermatology, venereology, and cosmetology. By making an appointment with her, you will definitely hit the target.And of course, you don't have to go anywhere to get tested. It is not for nothing that POSITIVEMED is a multidisciplinary clinic!
To make an appointment with Maria Dmitrievna, just send a message to our administrator in any way convenient for you. We remind you that another experienced specialist, cosmetologist, dermatologist, homeopathist Vyatkina I.G.
works in our department of cosmetology.
Well, by tradition – we wish you all a good day and good health!
Dermatologist-cosmetologist – Medical and gynecological center "LAD"
Dermatologist is a doctor specializing in skin, nail and hair diseases.There are a lot of such diseases: more than 3000. The most widespread are some of them: acne, dermatitis, psoriasis, eczema. A dermatologist-cosmetologist deals with cosmetic problems, for example, elimination of age spots, wrinkles, acne treatment.
Consultation of a dermatologist in Krasnoyarsk
There are several symptoms that indicate that you need a dermatologist:
itchy skin;
Skin discoloration or pigmentation;
excessive dryness of the skin, its redness;

90,027 warts;

various skin inflammations and others.
Before being examined by a dermatologist, you should not take antiallergic drugs, because they can distort the picture of the disease and interfere with an accurate diagnosis. It is worth noting that today every fifth inhabitant of the planet suffers from various diseases of the skin, while not everyone realizes that they need an urgent consultation with a dermatologist. Do not run the disease to the point where treatment will be significantly longer and more expensive. In addition, itching, redness and inflammation may indicate not only an allergic reaction, but also serious disturbances in the functioning of internal organs.
What diseases does a dermatologist treat?
Consultation with a dermatologist helps to accurately establish a diagnosis and select an effective treatment. Sometimes rashes, dry skin, and inflammation indicate a simple allergic reaction. But in most cases, a dermatologist-cosmetologist is faced with diseases such as psoriasis, dermatitis, acne, fungal diseases. For local treatment, the beautician of the LAD clinic in Krasnoyarsk uses the latest hardware methods, for example, such as a laser or electrocoagulation.
The specialists of our clinic will help you look always young and beautiful. We provide services such as biorevilization and plasma lifting, peeling, facial cleansing, rejuvenation of the skin around the eyes and many others. Do not hesitate to look beautiful, and we will help you with this!
The dermatologist-cosmetologist, who leads the reception, as a rule, is not limited only to external examination. In order to accurately establish the disease and the cause of its development, it is necessary to conduct a series of examinations. Often it includes a skin biopsy, a general blood test, cultures for flora, mycological examination of the nail plate.Also, in order to draw up an anamnesis, the beautician must establish what other diseases the patient suffers from. In addition, lifestyle, bad habits, and eating habits also affect the condition of the skin.
In the clinic "LAD" (Krasnoyarsk city), highly qualified cosmetologists and dermatologists conduct daily appointments.
---
Inkovich Anna Viktorovna
Specialty: Dermatovenereologist, cosmetologist, trichologist, mycologist
Category / Academic degree: first category doctor
Education / Work experience: Graduated from the Medical Academy, work experience 8 years.
90,000 cosmetologist, dermatologist, physiotherapist, price in Nizhny Novgorod
Do you know what your face and body skin really needs? Nowadays you can read a lot on the Internet, ask your friends for advice or see an advertisement with attractive headlines. Remember the situation: when your car breaks down, you go to the service center. When you want to stretch ceilings, you invite the master home and get his recommendations. When you have a toothache, you go to dentistry.Your skin also needs professional care, not abstract information from the Internet and random procedures.
In the clinic of innovative cosmetology "Sadko" you can learn everything about the condition of your skin and get recommendations from our cosmetologists. They have many years of experience and hundreds of beautiful patients behind them.
Why contact a beautician?
You can read a lot of articles on the Internet, diagnose yourself, come to a cosmetology center and throw money down the drain.Yes, just throw it away. Only conscientious cosmetologists with medical education can dissuade you from the procedure. In the meantime, many are just doing what you ask them to do. This is fundamentally the wrong approach. In the best case, the procedure will have no effect. At worst, complications.
At the consultation, the cosmetologist must listen to the patient's complaints, find out the anamnesis, concomitant diseases, the presence of allergic reactions to drugs and wishes to improve the appearance.
A visual inspection follows. If necessary, the beautician uses a dermatoscope or Antera 3D device. Benefits of Antera 3D Survey:
Determination of the volume and texture of wrinkles, color, pigmentation, blood vessels;

Creation of three-dimensional skin images;

High level of reliability of results.
Very often cosmetic problems are of a systemic nature. It's no secret, for example, that acne occurs in a person not from "bad" skin.This disease in most cases is a consequence of gastroenterological, gynecological or endocrine disorders. If long-term results are important to you, you need to start with the elimination of "internal" problems. If necessary, the cosmetologist will refer you to consult with specialists of other profiles.
At the consultation, the cosmetologist will tell you about all the possibilities of cosmetology today. Most likely, you did not even know about many of them!
Many patients come not only after a problem has arisen, but also for the purpose of prevention.What you can find out at the consultation:
Which home care is right for you;

What methods of eliminating a cosmetic problem will be effective in your case;

Which course of procedures will give the fastest result for you;

What procedures are combined with each other to solve your problems;

What procedures are completely contraindicated for you.
Agree, it sounds impressive if we add that you will learn all this in just 20-30 minutes of consultation.The doctor will have enough time to choose an individual transformation course for you, taking into account your health, capabilities and wishes.
Choose your personal beautician and get full support on your way to a new look! Sign up for a consultation by phone. (831) 250-30-30.
90,000 Dermatologist dispelled popular myths about cosmetology | News | Izvestia
Dermatologist, cosmetologist Tatyana Egorova dispelled popular myths about cosmetology.
According to the specialist, many clients believe that one visit to the beautician is enough to put the skin in order.However, this is a misconception: for the result, it is necessary to undergo a course of procedures that will gradually improve the condition of the skin.
Also, some people confuse filler and botox. Egorova stressed that these are two completely different procedures that solve different problems, so they cannot be compared. In addition, the popular name of the drug botox is the name of the manufacturer's brand, while the active substance itself is called botulinum toxin.
There is also confusion with the procedures of mesotherapy and biorevitalization.According to the cosmetologist, they are aimed at improving the quality of the skin, remove the mesh of fine wrinkles, but do not solve the problem of deep and expression wrinkles. The same confusion arises with creams for this problem.
"Care products and non-invasive products that we do not inject, but only apply to the skin, only moisturize the upper stratum corneum of the skin. They don't do anything else, "Egorova was quoted by the Federal News Agency on Saturday, February 6.
Egorova drew attention to the fact that many patients associate skin rashes with stomach problems.However, in 80% of acne, they indicate a problem with sex hormones, so when they appear, you should contact your gynecologist-endocrinologist.
The expert noted that cosmetics should be correctly selected, then we should talk about the result. And its price and manufacturer do not speak about quality: if the care products are sold, then they have the appropriate certificates and have been tested.
In addition, the age of the client in cosmetology is not important, the cosmetologist noted, since all procedures are done according to indications.
"Even at the age of 16, for example, there may be creases on the forehead and, in principle, Botox can be done in small quantities, because by the age of 18 the creases will be formed, and they will not go anywhere," Egorova emphasized.
In this regard, the beautician urged to monitor the condition of the skin so that later serious procedures are not needed, and also recommended to contact specialists even in cases where nothing bothers.
"If the skin secretes normally, then, in principle, nothing can be done until the age of 25.We begin to grow old after this age. Collagen and elastin are produced at a slightly slower rate. You can just do stimulating procedures, "she said.
On January 27, cosmetologist Anna Soboleva spoke about the dangers of visiting a solarium in winter.
2076 cosmetologists in Moscow, 6105 reviews
Who is a cosmetologist?
The profession of "doctor-cosmetologist" is one of the youngest. It was officially approved in Russia only in 2009. Cosmetologists help to improve the appearance by using special body care systems, hardware and injection techniques, as well as other methods without surgery, which are created and used in Moscow.The knowledge of the cosmetologist is not limited to this. He must follow the advanced technologies, easily master the latest equipment, skillfully combine all methods and systems without compromising the patient's health.
What do cosmetologists do?
Medical cosmetology is a comprehensive science. Cosmetologists have both general and narrow specializations. There is a distinction between surgical and therapeutic cosmetology. The latter offers the modern Moscow resident a range of various procedures without surgery: external cosmetics; all kinds of massages; injections; hardware or physiotherapy techniques.
Cosmetologists who specialize in surgical techniques solve problems in more radical ways. In their work, Moscow cosmetologists are assisted by knowledge in the field of: orthopedics, dermatology, cosmetic chemistry.
Among the main methods used are:
mesotherapy,
bioepilation,
ultrasound,
laser therapy,
contour plastics,
homotoxicology,
homeopathy,
phototherapy,
magnetotherapy,
electric shock,
psychosomatic therapy,
peelings and so on.
When should I see a beautician?
If you begin to notice regular age-related changes in yourself:
mimic wrinkles,
folds,
sagging of the face oval and other unpleasant signs of aging;
if you have:
brittle, thin, deformed nails and hair,
oily or dry skin,
redness, peeling, cracks appeared,
contact a beautician who probably practices in a clinic in Moscow near your place of residence or work.After conducting a preliminary diagnosis, analyzing the results of general tests or more specialized studies, the cosmetologist will diagnose and develop an individual plan for their treatment or prevention.
You can contact a beautician for advice on face and body care, as well as for the purpose of:
removal of warts, skin defects, moles;
Skin rejuvenation and wrinkle elimination, non-surgical facial tightening;
elimination of spider veins, treatment of acne and acne;
for epilation and treatment of skin pigmentation disorders;
nail and hair health improvement.
How to become a cosmetologist?
A cosmetologist is a profession for responsible and attentive people with high performance who want to become real specialists with utmost dedication. In Moscow, representatives of this profession are trained by many modern private clinics and state universities:
Institute of Plastic Surgery and Cosmetology;
MONIKI them. MF Vladimirsky;
Academy of Cosmetology and Makeup "House of Russian Cosmetics" and many others.
There are numerous advanced training courses in Moscow, where they not only provide general knowledge in the field of cosmetology, but also train narrow specialists who know the intricacies of individual techniques and systems. Courses do not replace medical education, but complement it.
Association of Moscow Specialists
In Moscow, the Reiter's Association has been organized and is actively working, uniting the luminaries of dentistry and cosmetology, who exchange experience, jointly search for new, non-standard solutions to various problems.
Dermatologists of St. Petersburg, appointments, ratings and reviews on DocDoc.ru
Dermatologists of St. Petersburg – latest reviews
Natalya Anatolyevna performed primary diagnostics, made a diagnosis, gave recommendations and prescribed treatment.She is an attentive, polite, courteous and unhurried doctor. I chose it based on reviews and location. The doctor also asked clarifying questions and told everything in an accessible way.
Anastasia,
October 23, 2021
At the reception, the doctor listened to me, held a consultation, identified the problem and prescribed tests.The doctor is attentive, correct, competent, experienced, explains everything clearly and easily. I can recommend this specialist to my friends, if necessary, and if necessary, I can apply again. I chose this doctor based on reviews and work experience. I was pleased with the quality of the reception.
Faith,
October 20, 2021
The consultation was excellent.The doctor conducted an examination and explained everything to me clearly enough. The duration of the appointment was quite enough to sort out all the questions of interest to me. I can safely recommend this specialist to my friends.
Hope,
October 19, 2021
The reception was great.Arina Olegovna is a competent doctor. She examined me, held a consultation, explained everything about my situation and prescribed proper treatment. We continue our examination with her.
Valeria,
October 19, 2021
Good dermatologist.A professional in his field. Olga Viktorovna explained everything about my illness. I was pleased with the reception. Perhaps I will contact this specialist again in November.
Daniel,
October 17, 2021
The doctor is attentive, friendly.I like it. At the reception, Oleg Viktorovich conducted an examination, consultation, prescribed analogs much cheaper than those that had been appointed before. He explained everything clearly, answered questions. I cannot estimate the result yet.
Kristina,
October 14, 2021
I had my first appointment.Grigory Yurievich interviewed, ordered a test and gave me preliminary recommendations. He was delicate and considerate. I chose a specialist based on reviews.
Nigina,
07 October 2021
At the appointment, the doctor listened to me, answered all my questions and gave appointments.The doctor is attentive, responsive, pleasant in communication, explains everything clearly and easily. I can recommend this specialist to my friends, if necessary, and if necessary, I can apply again. I was pleased with the quality of the reception.
Anna,
05 October 2021
Reception went well but very expensive.The doctor conducted an examination and issued a referral for the necessary tests, did not really say anything. The doctor treated me well, only she had a dirty dressing gown.
Catherine,
September 23, 2021
Nice, professional and polite doctor.She talked to me normally and explained everything.
Jahangerd,
03 September 2020
Show 10 reviews of 4335
Archives Doctor cosmetologist (dermatologist) – Clinic of cosmetology Code Beauty Medicine
Doctor cosmetologist is a specialist who conducts medical, diagnostic and rehabilitation measures aimed at restoring the structural integrity and functional activity of the integumentary tissues of the human body: skin and its appendages, subcutaneous fat and superficial muscles (Order of the Ministry of Health and Social Development N 381n).
Solovykh Nadezhda Aleksandrovna
Chief physician, dermatologist, dermato-oncologist, cosmetologist, surgeon.
Ratnikova Svetlana Vladimirovna
Dermatologist, cosmetologist, dermato-oncologist.
Shcherbakova Victoria Vladimirovna
Dermatologist, cosmetologist.
Ryabusheva Anna Valerievna
Dermatologist, cosmetologist, dermato-oncologist.
Huseynadzhieva Maya Zaurovna
Dermatologist, cosmetologist, trichologist, dermato-oncologist.
Almazova Anastasia Alekseevna
Dermatologist, cosmetologist, trichologist
Zhukova Svetlana Vladimirovna
Dermatologist, cosmetologist, surgeon.
Doctors, dermatologists, cosmetologists of modern medical centers are engaged in preserving the health and youthfulness of the skin of their patients, treating some skin diseases (when cosmetic methods are included in the complex treatment), removing skin neoplasms for aesthetic reasons, as well as correcting various aesthetic defects of the skin.