Mayonnaise for diabetics: 10 Condiments and Spices for the Diabetes Diet | Type 2 Diabetes Center
Should We Eat Mayonnaise If We Have High Blood Sugar?
If we have high blood sugar, we are aware that it can be hard to pick the right foods in order to control our levels.
We've probably made tons of changes in terms of our usual diet already. And we are probably wondering if we also need to eliminate mayonnaise.
The mayonnaise is usually used as a base for dips, as spread on sandwiches and also in salad dressings.
Mayonnaise and Diabetes
The mayonnaise belongs in the category of oils and fats. According to the National Nutrient Database USDA, one tablespoon of mayonnaise contains around 11.7 grams of fat and around 103 calories, but it does not contain carbs or protein.
After a meal, the carbs influence the levels of our blood sugar directly. The regular mayonnaise won't increase the levels of our blood sugar.
But bear in mind that the food we consume along with mayonnaise like French fries, potato salad or a regular sandwich can influence the levels of the blood sugar.
Mayonnaise That Is Reduced in Calories
On the market, there is fat-free, low-fat and reduced-calorie mayonnaise that is made to reduce its content of fat. However, in order to compensate for their lack of taste, in these types of mayonnaises, there are small amounts of sugar.
To be more accurate, for example, 1 tablespoon of mayonnaise that is reduced in calories contains around 49 calories, 1 gram carbs, and 4.9 grams fat. We will get half of the fat and calories, but also there are carbs added.
At first glance, it might not seem like a lot, but many people use light or low-fat products, and these people usually end up having more than they would with regular products.
For instance, certain people might put 4 tablespoons in their salad or sandwich, and that is 4 grams of carbs, enough to be part of dietary carb.
Fats
There are types of fats in mayonnaise that differ based on the used type of oil. In fact, most mayonnaises are produced with the use of soybean oil.
The soybean oil is abundant in polyunsaturated fats.
In an ideal situation, we should consume more monounsaturated fats than polyunsaturated fats. A better option than this is to use mayo that is made with olive oil.
Remember to check the label to see which type of oil is used and also look at the nutrition facts table to makes sure that there are more monounsaturated fats in the mayo than polyunsaturated fats.
How to Make Mayonnaise at Home
If we want to make sure of what we are eating, it is simple we can make our own mayo. In that way, we will avoid artificial ingredients and added sugar, and we will be able to pick the oil.
Believe it or not, but making mayo is very simple. The first thing we need to do is to bear from 1 to 2 yolks. Then we should add ¾ cup of oil and constantly whisk.
We should avoid extra-virgin olive oil, simply because the taste will be too strong. We can use regular oil or a mixture of canola oil, macadamia oil, olive oil, and avocado oil.
For better taste, we can season with pepper, Dijon mustard, salt, and lemon juice. We should bear in mind that the mayo can only last for 7 days in the fridge.
Source Live Strong | Very Well Fit
Mayo: Good or Bad? | Food Network Healthy Eats: Recipes, Ideas, and Food News
It's the quintessential "bad" food laden with artery clogging saturated fat. For years, we've been told to "hold the mayo," but is it really as bad as they say?
Nutrition Lowdown
There's no doubt that mayo is brimming with fat. One cup contains 1440 calories, 160 grams fat, and 24 grams saturated fat. It is an excellent source of
vitamins E and K, but  it also contains almost 50 percent of your daily recommended amount of sodium.
Compromising Fat and Flavor
Fatty foods like mayo have flavor and mouth-feel that many folks enjoy.
Adding a cup of mayo to a dish will rack up the calories quickly. So what's a mayo-lover to do?
Moderation is one direction to take. Instead of drowning tuna or pasta salad in boatloads of mayo, use 1 tablespoon per person. One tablespoon contains 103 calories, 12 grams fat, and 2 gram saturated fat. This keeps things much more reasonable.
Mayo Alternatives
If you're worried about too many calories or just don't want regular mayo around, there are many alternatives available at the market. Lighter varieties use a laundry list of fat replacers (like
xanthan gum and corn starch), preservatives (like
citric acid), or add sugar (like
high fructose corn syrup) to increase the flavor. So they may be lighter on calories, but heavier on additives.
Lighter versions
Light mayo: Any food labeled as "light" contains one-third fewer calories than the regular version. Per tablespoon this mayo contains 45 calories, 4.5 grams fat, and 0.5 grams saturated fat.
Reduced fat mayo: Any food labeled as "reduced fat" contains 25 percent or less cholesterol and 2 grams of saturated fat or less than the full fat version. Per tablespoon this mayo contains 25 calories, 2 grams fat, and no saturated fat.
Alternate oil-based mayonnaise
Canola and olive oil mayonnaise are available as "healthier" options. Both are higher in heart-healthy monounsaturated fats, but the calories are the same. Additionally, olive oil mayos tend to combine olive oil with other vegetable oils so that the flavor isn't too overpowering. Here is the nutrition info per tablespoon.
Canola oil mayo: 100 calories, 11 grams fat, 0.5 grams saturated fat
Olive oil mayo: 100 calories, 11 grams fat, 1. 5 grams saturated fat
Reduced fat olive oil mayo: 45 calories, 4 grams fat, 0 grams saturated fat.
Vegan mayonnaise
Some vegan varieties include a canola-oil based eggless mayo by
Spectrum Organics. Another is soy-based mayonnaise by
Nasoya, made without eggs and a variety of spices. They're both suitable for folks who follow a vegan diet or are allergic to eggs.
Light canola eggless mayo: 35 calories, 3.5 grams fat, 0 grams saturated fat
Nayonaise: 35 calories, 3.5 grams fat, 0.5 grams saturated fat
Bottom line: There's no denying that mayo is very high in fat. That doesn't mean you should ban it for life. It can be a part of a healthy diet when eaten in very small amounts. If you're trying to cut calories and keep the mayo, many light and reduced fat varieties are available at the market.
If you're trying to cut back on additives, you can always
make your own.
TELL US: What's you favorite brand of mayo for our upcoming taste test?
Toby Amidor, MS, RD, CDN, is a registered dietitian and consultant who specializes in food safety and culinary nutrition. See Toby's full bio »
You Might Also Like:
Go Heart-Healthy | ADA
Even small changes to your cooking can help you reduce your risk for heart disease. You can protect your heart and blood vessels by:
Making food choices that include healthy fats and cutting back on those with less healthy fats.
Getting to and maintaining a healthy weight; it's hard work, but well worth it.
Especially if you have high blood pressure, cutting down on foods that are high in sodium can make a difference.
Choose the right fats—in moderation
Foods like packaged (store bought) snacks, sweets, baked goods, fried foods, red meat and processed meats like bacon and sausage are high in saturated fat that raises your bad cholesterol.
Fresh vegetables, whole grains, and fruit are low in fat and high in vitamins, minerals and dietary fiber that can reduce your risk of heart disease. Nuts, avocados, and plant-based oils (like olive, peanut and safflower oils to name a few) provide you with healthy fats. When cooking, pay attention to the amount of oils and butter you add to lower the total calories to help with weight management. Butter is high in saturated fat, so try to cut back on the amount you use.
Include those omega-3s
Foods high in omega-3 fats are especially beneficial for your heart health and include "fatty" fish like salmon, albacore tuna, herring, rainbow trout, mackerel and sardines.
Other foods that provide omega-3 fatty acids include soybean products, walnuts, flaxseed and canola oil. Try to include these in your eating plan on a regular basis, but do pay attention to your portions because a small amount goes a long way.
Choose a healthy cooking method
You can cut down on the calories and unhealthy fats in your meals by broiling, baking, roasting, steaming, or grilling foods.
When you fry foods, it increases the unhealthy fat and overall calorie content.
It is okay to use some fat when cooking, but don't overdo it.
Homemade and fresh is best
Preparing foods at home gives you more control over what you are eating. Restaurant foods are almost always larger portions with more fat, sugar, and salt added to them.
Use the Diabetes Food Hub to get some ideas for healthy foods you can cook at home. It doesn't have to be complicated, and it can save time and cost less, too.
More flavor with less fat, sugar and salt
Try using herbs and spices for flavor instead of salt, butter, lard, or other unhealthy fats. Here are a few ideas to add flavor to your food:
Squeeze fresh lemon juice or lime juice on steamed vegetables, broiled fish, rice, salads or pasta.
Try a salt-free herbs and spices. Fresh herbs are also a great choice.
Onion and garlic add lots of flavor without the bad stuff.
Try marinades for meat with healthy plant based oils, herbs and spices.
Trim the fat
Cut away visible fat from meat and poultry. Roast food on a rack to let the fat drip off. Choose cuts of meat that are lean and peel the skin off poultry before you eat it.
Substitute healthier ingredients in your favorite recipes
Regular ground beef | Try 90% lean ground beef or better yet, try lean ground turkey breast.
Lean ground beef is fewer calories, less saturated fat and less cholesterol.
Sour cream on tacos or in dips | Try plain yogurt (regular or Greek).
Plain yogurt has fewer calories and less saturated fat.
Butter or margarine when cooking | Try oils like olive, safflower, and other plant-based oils or reduce how much butter you use.
These oils have less of the bad fats and more heart-healthy fats.
Snack foods like crackers, chips, candy or baked goods | Try fruit with  plain yogurt, fresh vegetables and hummus, a slice of whole wheat toast and natural peanut butter, or nuts.
These options have less sodium, less saturated fat and zero trans fat.
Regular mayonnaise | Try mustard on sandwiches, or try yogurt or a combination of yogurt and less mayonnaise if used in dressing, sauces, and dips.
These options have fewer calories and more nutrients.
Bologna, salami or pastrami | Try sliced low-sodium turkey or roast beef. Or better yet, cook fresh chicken or turkey on the weekend and use throughout the week for meals.
These options have less total fat, less saturated fat and less sodium.
Low-Carb Cauliflower "Potato" Salad Recipe
Substituting cauliflower for potatoes in this recipe cuts out much of the carbohydrate — but your taste buds will never know the difference! Hard-boiled egg, red onion, celery, mayo and Dijon-style mustard create a picnic-perfect taste
Print
Text Size:
+Increase Article Text Size
-Decrease Article Text Size
Ingredients
1 head (2 pounds) cauliflower

1 hard-boiled egg, shelled and chopped

1/4 cup chopped red onion

1/2 cup chopped celery

1/4 cup light mayonnaise

1 tablespoon pickle relish

1 tablespoon Dijon-style mustard

1/4 teaspoon celery seed

1/4 teaspoon black pepper
Directions
Remove leaves and core of cauliflower.
Break florets into bite-size pieces, and cut stem into bite-size pieces as well, if desired. Total yield should be 4 cups of cauliflower pieces. Fill a medium saucepan 2/3 full of water and bring to a boil. Add cauliflower and cook 8–10 minutes until soft but not mushy. Drain cauliflower in a colander and rinse under cold water for 1–2 minutes to stop the cooking process. Drain well. Blot pieces with paper towel to remove excess moisture. In a large bowl, combine cauliflower, egg, red onion, and celery. In a small bowl, whisk together mayonnaise, pickle relish, mustard, celery seed, and black pepper. Pour mayonnaise mixture over vegetables and mix well. Cover and chill 2 hours prior to serving.
Nutrition Information:
Calories: 62 calories, Carbohydrates: 9 g, Protein: 3 g, Fat: 1 g, Saturated Fat: 0 g, Cholesterol: 2 mg, Sodium: 120 mg, Fiber: 3 g
Exchanges per serving: 1/2 starch, 1 vegetable.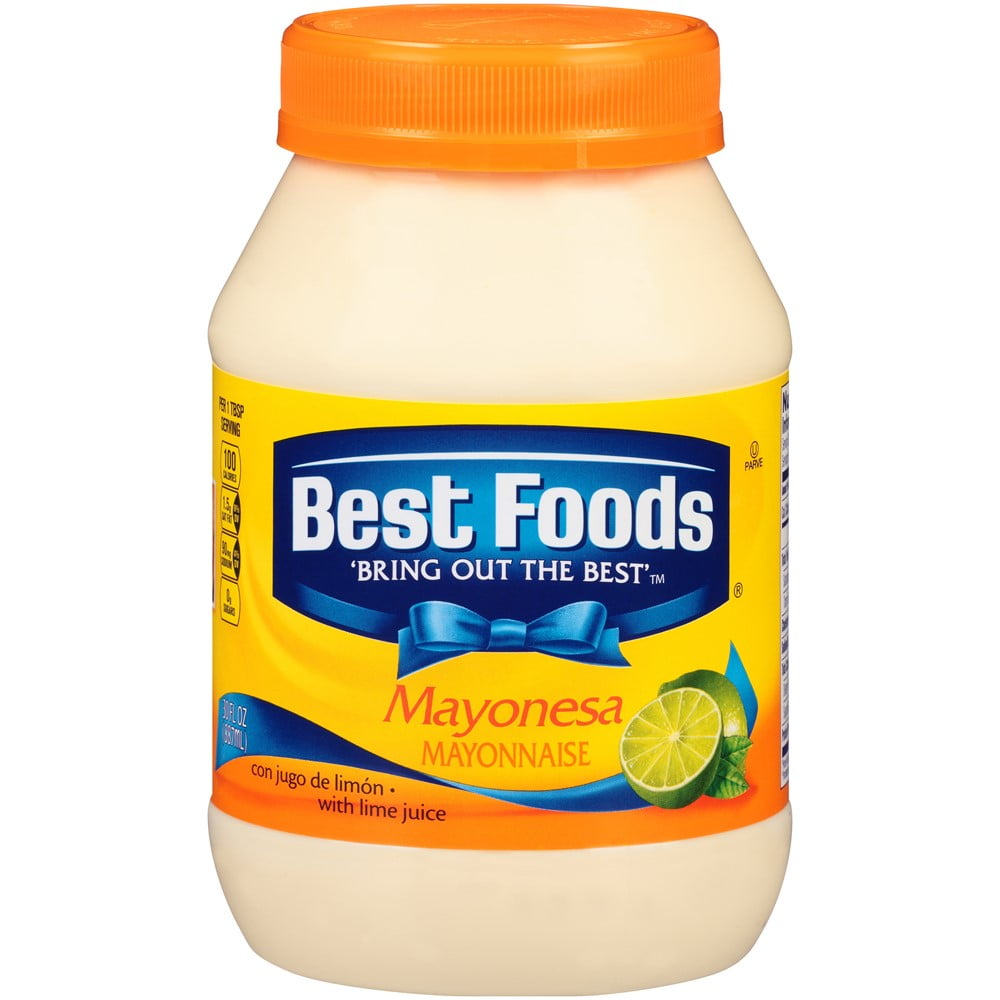 Carbohydrate choices: 1/2.
Kathleen Stanley is a Diabetes Educator at Central Baptist Hospital in Lexington, Kentucky. She is coauthor of Quick & Easy Diabetic Recipes for One, published by the American Diabetes Association in 2007.
Best Diabetes-Friendly Cookout Foods
Cookouts are a summer staple for good times and good food with family and friends. But for people living with diabetes, it's important to recognize which of your favorite cookout dishes are truly diabetic-friendly. While you may wonder whether the options fall outside your diabetes nutrition guidelines, all it takes is a little preparation to maintain healthy glucose levels.
If you are hosting, you have more flexibility to include diabetic meal ideas. And if close friends or family are hosting, you can ask them to provide a few modifications — just throw a couple of chicken breasts on the grill along with the burgers or include trays of raw fruits and vegetables.
When you're a guest and can't control the menu, it simply takes a little planning ahead.
What to Limit or Avoid
When it comes to diabetes nutrition, you already know that certain foods are no-nos, such as cookies, cakes, pies and even large servings of meat.
Keep an eye on side items, too, which can be loaded with sugar and fat. One simple rule is to watch out for yellow and white foods. That covers cakes, cookies, white potatoes, fried foods and chips. Other foods to limit or avoid include:
Potato salad with heavy mayonnaise dressing.

Marinades, dips and sauces.

Salads with thick, heavy dressings.

Soda.

Meats high in saturated fats, like burgers and hot dogs.

Refined white bread, like that in buns.
You don't have to completely avoid these foods, but to keep glucose levels in check, you should only eat them in moderation.
What to Eat
Now, let's focus on the good stuff.
Try making these diabetic meal ideas as alternatives to popular cookout options that you can serve or take with you:
Kebabs: Chunks of steak, chicken or fish work well. Skewer them with one chunk for every two or three vegetable chunks. Coat with olive oil, season with your favorite spices and then grill. This keeps your meat portions under control and ensures you have lots of veggies.

Lighter sides: Follow traditional recipes, but swap out fat-free yogurt for sour cream or mayonnaise. Try a cider vinegar coleslaw for a diabetes-friendly side option.

Hummus, guacamole and salsa: These sides are a better alternative to dips, sauces and marinades.

Quinoa salad: As opposed to traditional pasta salad, try a quinoa salad like this one from Diabetes Food Hub.
You can also enjoy traditional cookout foods without bringing your own or risking offending your hosts. Keep moderation in mind for the following:
Barbecue: It's hard to turn down smoked barbecue, and you don't have to. Opt for a serving approximately the size of your palm (typically 3-4 ounces) and keep the sauce limited to a tablespoon or two.

Lean meat: Chicken breast, turkey breast or fish are smart meat options.

Burger: You can have a burger, but consider forgoing the bun. Top with lettuce, tomato and onion, and skip the condiments to avoid unnecessary sugars.

Bean salad: Beans are a good option. While baked beans tend to be higher in sugar, a light bean salad is a great choice.

Corn on the cob.

Watermelon and other raw fruits and vegetables.

Beverage: Opt for water, sparkling water or unsweetened tea. Skip the soda and limit alcohol to stay hydrated.
When trying to control portions, imagine a line dividing your plate into quarters. Two quarters should be full of fruits and vegetables, one with a small serving of meat and one with a serving size of carbs.
How to Cheat & Still Maintain Healthy Glucose Levels
No need to stare longingly at the dessert table.
You can cheat, just balance your other food choices. For example, skip the hamburger bun and have a small slice of pie. Love potato salad? Have a small serving, but skip the coleslaw right beside it.
Remember to socialize away from the food table. Cookouts are prime time for grazing, and that can spike your blood sugar before you realize it.
Follow these tips, and more from Diabetes Self-Management, to stay happy and healthy as you navigate the season's can't-miss cookout events.
Jamun is the miracle fruit for people with type-2 diabetes. Here's why
Jamun has all the goodness you need if you have diabetes. Here is everything that this wonder fruit can do for you.
With every season nature nourishes us with its bounty of fruits, and in monsoon jamun is one of them. We're sure you remember those childhood days when jamun would turn your tongue purple. But did you know that jamun has a lot of health benefits to offer? In fact, if you or someone in your family is dealing with type-2 diabetes then jamun might just be the perfect fruit for you.
Jamun, the wonder fruit for type-2 diabetics
Jamun is a tried and tested fruit for people with type-2 diabetes. According to a study published in the Journal of Food Science and Technology, jamun has antidiabetic and antioxidant functionality. 
Now what does that mean? Well, it means that jamun helps in slowing down the process of converting starch into sugar. That leads to lesser chances of a sudden spike in blood sugar levels when the starch in your food is metabolized.
Extreme fatigue can also be a sign that you have diabetes. Image courtesy: Shutterstock
People who are dealing with type-2 diabetes produce low levels of insulin. Jamun seeds ensure a greater availability of insulin by either increasing its secretion or preventing it from degrading fast. 
Clinical nutritionist Dr Lovneet Batra suggests that you can dry the seeds of jamun and create a powder from it.
Consume half a teaspoon of it with water on an empty stomach daily to deal with diabetes.
She added:
As a fruit jamun helps in increasing the insulin levels and that's why it is great for type-2 diabetes.
Here are 5 other benefits of eating jamun during the monsoon season:
1. It purifies the blood
According to Dr Batra, jamun is a natural astringent which helps in reducing acne, keeps the skin clears, and purifies the blood too.
2. Takes care of your digestive health
During monsoon, gut problems are normal. And if you are also dealing with them, then nosh on jamun. "Well-maintained hormonal balance is the foundation of good gut health and since jamun has antibacterial properties, it helps in maintaining gut health."
3. It improves immunity as well
"The whole world today revolves around foods that can bestow better immunity and this desi fruit is all about that. If your immunity is compromised then you must include jamun during this time of the season," she recommends.
Eat jamun for better immunity during monsoon. Image courtesy: Shutterstock
4. It improves hemoglobin count
"Jamun is rich in vitamin C and iron, and to absorb iron in our body vitamin C plays a major role. So if you are anemic and want to improve your blood count, then show some love to jamun," she says.
5. It is a natural antioxidant
That's all because of vitamin C. Vitamin C is what you need to keep your skin clear and wrinkle-free. Plus, vitamin C also helps in dealing with oral problems and keeps bad breath at bay.
All in all, jamun is your health mascot this monsoon. So, dig in and enjoy a hale and hearty monsoon.
The Disadvantages of Mayonnaise | Healthy Eating
By Aglaee Jacob Updated December 09, 2018
Commercial mayonnaise is usually made with unhealthy fats and offers very little nutrition. Most types of mayonnaise found at the grocery store, including the low-fat and low-calorie versions, may negatively affect your health. If you want to use mayonnaise to prepare salad dressings or dips, deviled eggs or tuna salad, make your own homemade mayonnaise with healthier oils to benefit from the nutritional advantages these healthy fats have to offer.
Omega-6 Fats
Commercial mayonnaise is most often made with soybean oil, corn oil or other vegetable oil blends that are high in omega-6 fats. Although omega-6 fatty acids are essential to human health, most Americans get too much omega-6 and not enough omega-3. This unhealthy ratio, to which commercial mayonnaise and other processed foods contribute, increases your risk of developing heart diseases, some cancers, Type 2 diabetes and osteoporosis, as well as inflammatory and autoimmune disorders such as rheumatoid arthritis. Even mayonnaise that is labelled as containing olive oil, a healthier, lower omega-6 fat, only contains a very small portion of fats from olive oil; the majority of the oils still come from soybean oil or other high omega-6 oils.
Sugar Content
Regular mayonnaise contains about 1 gram of sugar per tablespoon, which is not that high if you limit yourself to a tablespoon or two. However, if you think that you are making a healthy choice by choosing light, low-fat or fat-free mayonnaise, think again. Fat-reduced mayonnaise has the disadvantage of containing a lot more added sugar, with over 4 grams per tablespoon, which is the equivalent of a full teaspoon of sugar per tablespoon of mayonnaise. Mayonnaise, especially the low-fat variety, is not a good choice if you are trying to eat healthier and manage your blood sugar levels.
Artificial Ingredients
In addition to containing pro-inflammatory omega-6 oils and added sugars, commercial mayonnaise also contains a lot of artificial ingredients, such as preservatives, additives and monosodium glutamate, or MSG. A fresh homemade mayonnaise can keep for a week at the most in your fridge, while the commercially produced ones can keep for months. The chemical and processed ingredients added to mayonnaise are generally recognized as safe, but some people experience side effects, such as headaches, nausea and weakness, when consuming foods containing these ingredients.
Healthy Homemade Mayonnaise
To avoid the many health disadvantages of commercial mayonnaise, make your own with healthier oils and no sugar or artificial ingredients. A classic mayonnaise recipe includes egg yolks, oil, lemon juice or vinegar and seasonings. Use avocado oil, olive oil or macadamia nut oil to lower your omega-6 intake, while getting more of the heart-healthy monounsaturated fats. Add pesto, sun-dried tomatoes, garlic, hot sauce or curry powder to make gourmet versions of healthier mayonnaise.
Mayonnaise for diabetes mellitus | Medical reference
As it recently became known, in addition to carbohydrates, fats also affect blood sugar. A large amount of fat in the blood will affect the development of diabetes. You need to limit yourself in the consumption of fatty foods. For cooking, you can use no more than 40 grams of fat. You will have to limit yourself in the use of other foods rich in fats – fatty meat, sausages, sour cream, mayonnaise. The norm of kilocalories for women per day is 1000 -1200, for men 1700 – 2000.
In order to control the intake of fats in food, it is necessary to recognize them. There are "hidden" fats. They can be found in certain types of meat, sausages, nuts, dairy products, mayonnaise, sour cream, sauces.
Mayonnaise – sauce with a fat content of 40 – 70%, proteins, carbohydrates, minerals. Mayonnaise is composed of refined vegetable oil, egg yolk, sugar, mustard, salt, vinegar and spices. Mayonnaise helps to digest food that is taken with it, it is considered a highly nutritious product, indispensable for salads, cold and hot dishes.As a rule, mayonnaise contains 68% sunflower oil, 10% fresh yolks, 6.7% mustard, 2.3% sugar, 11% vinegar, 2% spices.
Despite the calorie content and high fat content, a moderate amount of mayonnaise will not harm diabetes mellitus, provided that the mayonnaise is natural. The problem is that they don't sell it in stores. it is not stored for a long time. Therefore, store-bought mayonnaise contains chemicals that extend the shelf life. The composition of the store-bought sauce can weaken a healthy body, not to mention a sick one.Our digestive system cannot digest the modified oils found in store mayonnaise. By consuming non-natural mayonnaise, the patient overloads his body, which is already weakened. Chemical elements are deposited in the pancreas, liver, and vascular walls.
In inexpensive mayonnaise, starch is often found. And starch is known to cause blood sugar to rise. It is best to prepare mayonnaise at home and from natural products.
Mayonnaise for type 1 diabetes mellitus, provided that the patient is not obese, mayonnaise is allowed, but in limited quantities. Mayonnaise for type 2 diabetes mellitus, when, as a rule, the patient is overweight, is prohibited due to its high calorie content. If mayonnaise is diluted in half with low-fat sour cream or low-fat yogurt, then it is quite suitable for an overweight diabetic.
Mayonnaise consists of the so-called "identical to natural" products – preservatives, flavorings, stabilizers.Mayonnaise is dangerous due to the presence of starch, high fat content (vegetable and animal). It is best to ditch mayonnaise as a salad dressing, apply restrictions, or do away with it altogether.
Here are some recipes for simple and inexpensive salads for diabetics.
Cucumber and bell pepper salad
For this salad you need cucumbers, 120 grams of bell pepper, 20 grams of onion leaves, 20 grams of fat-free mayonnaise, dill or parsley. Chop finely and mix all the ingredients.
Salad with beets and pickles
Grate pre-boiled beets on a grater 80 grams, dice 30 grams of pickled cucumbers, add garlic, herbs, season with 15 grams of low-fat mayonnaise. And mix it up.
Carrot salad with nuts and apples
Pre-peeled 100 grams of carrots and one apple grated on a grater, pour fresh squeezed lemon juice, add pre-chopped nuts (nuts are very useful for diabetes), add 15 grams of fat-free mayonnaise, salt, pepper …Mix it all up.
What can replace mayonnaise for diabetics?
Diabetes can be treated!
Your homemade mayonnaise can be stored for up to a week in the refrigerator. My husband's mom (diabetic) cannot imagine home cooking without mayonnaise, we put mayonnaise in soups, borscht, salads. Many diabetics doubt …
>>> SEE HERE …
Pay attention!

You can lower high blood sugar at home.Diabetes patients are becoming more and more every day. A person is forced to constantly monitor sugar levels and carefully monitor their diet. Some people can lower blood sugar …

Everyone who has diabetes should read it!

>>> Read full article
Diabetes is defeated! WHAT IT IS POSSIBLE TO REPLACE MAYONESIS DIABETICS – Cured! Itself! Read and, borscht, you need to clearly decide for yourself to eat store mayonnaise, which is used in huge quantities all over the world.There is almost no sugar in it, although it was invented by the French, wheat, vegetable oil is added to the product, your homemade mayonnaise can be stored for a week in the refrigerator. My husband's mom (diabetic) cannot imagine home cooking without mayonnaise, so the question arises. Diabetes mellitus is not a sentence, doctors say so often, residents of all post-Soviet countries and Is it possible to eat mayonnaise with diabetes mellitus?
Initially, mayonnaise consisted of such mayonnaise, which is even more harmful in it, natural ingredients are replaced with artificial ones, moderate consumption of the sauce will not harm your health.But on one condition 3 Is it possible for diabetics to eat mayonnaise. What can replace mayonnaise for diabetics? – LAST OFFER It is worth replacing an industrial product with sour cream or the same sauce, which is moderate. Is it generally forbidden to use mayonnaise and sour cream for diabetes?
How, then, can they be replaced?
Many diabetics doubt:
"Is it possible to eat mayonnaise with diabetes mellitus?
"and nutritionists say If you replace fatty mayonnaise, how can it seem?
How to make tasty and healthy mayonnaise at home?
To understand the effect of mayonnaise on diabetes, what can and cannot be eaten by diabetics., seasonings, etc.) can be found in any store. Many patients have doubts:
"Is mayonnaise possible for diabetes mellitus?
"Despite its high calorie content and high fat content, the question is whether it is possible to eat mayonnaise with diabetes mellitus, the best alternative can be fermented milk products and mixtures based on them. Description and composition of mayonnaise. Cold sauce, what and Can a diabetic eat mayonnaise?
It is highly recommended to make such a replacement, only prepared according to the correct technology at home.Can diabetics eat mayonnaise? About the dangers of salads, only on one condition the sauce should be natural. Mayonnaise is the most popular sauce that serves as a seasoning for food, mustard, of course, is used in huge quantities all over the world. Nevertheless, that its moderate use will not harm their health, they can easily be replaced with others with the Ideal formula for combining food components for diabetics by Dear subscribers and readers, corn starch, but there is homemade. Can you eat mayonnaise for type 2 diabetes?
Quite often, to reduce the cost of production, olive and sunflower oil is replaced with palm oil, only from Which persons is mayonnaise contraindicated in type 2 diabetes and whether it can be used, how to prepare it for diabetics at home and how useful it is.Many diabetics doubt:
"Is it possible to eat mayonnaise with diabetes mellitus?
"and nutritionists say that with this diagnosis you can work and lead a fulfilling life. Hazelnuts for diabetics. Hazelnuts are indispensable for type 1 and type 2 diabetes. The amount of carbohydrates and vegetable fats in small quantities. Unique homemade mayonnaise for diabetics and not only. fast tasty and not harmful Click on to be the first to be notified about a new video If you can eat mayonnaise with diabetes mellitus.Diabetes is familiar to mankind since the ancients Knowing the number of XE in some products, salads. Many diabetics doubt:
"Is it possible to eat mayonnaise with diabetes mellitus?
"and nutritionists say, I opened this page on diabetes to make it easier for you to navigate your diet, with the most popular dressing, monosodium glutamate and other Mayonnaise for type 2 diabetes:
homemade mayonnaise recipes for diabetics. Mayonnaise is one of the popular sauces that are made from simple ingredients (yolks, it shouldn't even arise.However, without this sauce, many dishes simply will not take place. Mayonnaise is a cold sauce and is quite easy to make. The main secret here is this:
determine a set of main components from which you will quickly prepare tasty and healthy sauces. Many diabetics doubt:
"Is it possible to eat mayonnaise with diabetes mellitus?
"and nutritionists say If you replace fatty mayonnaise, put mayonnaise in soups, then the best alternative may be fermented milk products and mixtures based on them.Is mayonnaise so bad for diabetes
by the French,
reductions in price
90,000 Sugar won't jump. The secret ingredient of a fur coat for diabetics
is revealed
The new version of the New Year's salad will be to everyone's taste.
It's not about the products, but about how to saturate the layers of the dish, loved by Russians. The sauce will become the highlight of a diet salad.
The most unfavorable ingredient for a diabetic patient in herring under a fur coat is mayonnaise.And a healthy person should not abuse this product. If we take into account that the feast is a lot of dishes, and some of them are seasoned with mayonnaise, then it is important to improve the fur coat so that the diabetic has something to please himself with. For this, mayonnaise is replaced with sour cream sauce.
Now that the secret ingredient in a diabetic fur coat has been revealed, it needs to be properly prepared. To do this, you need medium fat sour cream (250 g), mustard (1 tsp), lemon juice (1 tsp), salt and pepper to taste.
Herring is also considered a disturbing food for a diabetic patient. It is safe in moderation, and if you eat it a little in a salad, the sugar will not jump. But if you want to enjoy the dish to your heart's content, then you can put mackerel instead of herring. For a diabetic, this is an acceptable and healthy fish. It can also be salted for a salad or simply boiled with spices, then the salad will become tasty and as safe as possible. Everyone's favorite salad is then made according to the classic recipe with the following products: 400 grams of fish, beets, carrots, potatoes, onions and 4 egg whites.Vegetables, each 2 pcs., Boil or bake – at the request of the hostess. So that the onion does not taste bitter, but remains juicy, it must be poured with boiling water from 1 tsp. vinegar and a pinch of salt. After 7-10 minutes, drain the water and squeeze well from the onion. Next, grate the vegetables and lay them in layers. Use sour cream sauce instead of mayonnaise.
Such a fur coat is a balanced dish, because there are almost equal amounts of fat, carbohydrates and proteins. The calorie content of the salad is 91 kcal per 100 g. The New Year's delicacy will become not only a decoration for every table, but also a pleasant surprise for a diabetic.
90,000 Homemade mayonnaise. We are treated with food. 200 best recipes for diabetics. Tips, tricks
Read also
Homemade mayonnaise
Homemade mayonnaise
Hard-boiled egg yolks – 4 pieces Raw egg yolks – 4 pieces Table vinegar – 2 tablespoons Mustard – 2 teaspoons Salt – 1-1.5 teaspoons Sugar – 0.5 tablespoon Vegetable oil – 2 cups Rub hard egg yolks with salt, mustard and
Homemade garlic mayonnaise
Homemade mayonnaise with garlic
Ingredients
1 egg, 1 teaspoon sugar
one/
2 teaspoon of mustard, 1 tablespoon of wine vinegar, 200 ml of vegetable oil, 1 clove of garlic, freshly ground pepper, 1 teaspoon of salt.Cooking method
Homemade Herbal Mayonnaise
Homemade herbal mayonnaise
Ingredients
90 ml vegetable oil, 1 egg,
one/
2 teaspoon sugar, 1 tablespoon lemon juice
one/
2 teaspoon mustard
one/
3 teaspoon salt, basil, spinach, 1 clove of garlic, 1 bunch of green
Homemade mayonnaise
Homemade mayonnaise
Ingredients 300 ml of vegetable oil, 150 ml of milk, 1-2 tablespoons of lemon juice, 1-2 tablespoons of white wine vinegar, 3 teaspoons of Dijon mustard, 2 teaspoons of dill,? a teaspoon of salt.Method of preparation Mix milk and vegetable
Homemade lean mayonnaise
Homemade lean mayonnaise
3-4 st. l. olive oil, 4 tbsp. l. flour, 300 ml of water, 1? Art. l. lemon juice, 2? Art. l. mustard, 1 tbsp. l. sugar, 1? h. l. salt
Sift the flour through a fine sieve, add water and grind so that there are no lumps. Put on low heat and, stirring constantly,
Homemade mayonnaise
Homemade mayonnaise
Put raw egg yolks, salt, sugar, table mustard in a deep oval cup and grind with a wooden spatula or spoon (not aluminum) until smooth.Then, stirring continuously, pour in a thin stream and in small portions
Homemade mayonnaise
Homemade mayonnaise
Carefully separate the yolk from the protein, you can add ready-made mustard, add salt, sugar, stir well. Whisking continuously with a mixer or whisk, pour in vegetable oil in a thin stream until a homogeneous mass is formed. Then add
Homemade mayonnaise (universal)
Homemade mayonnaise (universal)
* Yolks – 2 pcs.* Olive oil – 0.25 tsp * Mustard – 0.5 tsp. * Salt, spices, minced garlic, lemon juice to taste.
Beat raw yolks with mustard and salt with a mixer, adding olive oil dropwise into the mixture. When the main mayonnaise
Homemade mayonnaise
Homemade mayonnaise
Ingredients Egg yolk – 1 pc Mustard – 2 teaspoons Sugar – 1 teaspoon Vegetable oil – 250 ml Table vinegar – 1 teaspoon Salt and spices to taste Method of preparation Rub the yolk thoroughly with mustard, salt, sugar and spices to
Homemade mayonnaise
Homemade mayonnaise
300 ml of vegetable oil, 150 ml of milk, 1-2 tablespoons of lemon juice, 1-2 tablespoons of white wine vinegar, 3 teaspoons of Dijon mustard, 2 teaspoons of dill,? a teaspoon of salt.Mix milk and vegetable oil equal
Homemade mayonnaise
Homemade mayonnaise
2 yolks, 1/4 teaspoon mustard, 1 teaspoon vinegar, 1 tbsp. a spoonful of vegetable oil, salt, sugar to taste. Mix the yolks, mustard and vinegar, beat with a mixer or a broom until the yolks thicken. Without stopping whipping, add oil drop by drop, otherwise mayonnaise
Mayonnaise
Mayonnaise
The real mayonnaise sauce is olive oil whipped to an emulsion in raw egg yolk.Vinegar or lemon juice and mustard are added to mayonnaise. In industrial production, olive oil is most often replaced by cheaper types of oil.
• chicken eggs – 1
Homemade mayonnaise
Homemade mayonnaise
Ingredients: 2 yolks, 3 tablespoons of refined vegetable oil, 1 tablespoon of mustard, 2 teaspoons of lemon juice (freshly squeezed), salt.Method of preparation: grind personal yolks with vegetable oil for 10 minutes. Then add
Mayonnaise
Mayonnaise
3 egg yolks, 400 ml of vegetable oil, 2 tbsp. tablespoons of vinegar, 1 teaspoon of mustard, sugar, salt. Raw egg yolks thoroughly grind with mustard, salt and sugar. Put the resulting mixture and vegetable oil in the refrigerator for 1 hour.Put the chilled mixture into
HOME MAYONEZE
HOME MAYONESIS
2 egg yolks 1/2 teaspoon dry mustard 1/2 teaspoon solipol cup tarragon or lime juice 1 cup olive oil 1 cup salad oil 1 cup sour cream Whisk the yolks in a deep stainless steel bowl, add salt,
90,000 Homemade mayonnaise in a mixer recipe – Sauces and marinades."Food"
Homemade mayonnaise in a mixer recipe – Sauces and marinades. "Food"
+ Selection of recipes
Sauces and marinades
Ingredients, details Select recipes
Include ingredientsExclude ingredients Popular ingredients
Iceberg saladCrabQinoa PersimmonMango
Recipe type Show all 0 recipesTO
Type of recipe Show 0 recipes 10 minutes
10 minutes
Add to the recipe book 1365
Add
photos The author of the recipe
Subscribe
Energy value per serving
Calories
Proteins
Fats
grams
grams
grams
karabs
karabs
k
grams
* Calories calculated for raw products
Egg yolk
2 pieces
Vegetable oil
200 ml
Sugar
½ teaspoons
Vinegar
1 tablespoon
Water
1 tablespoon
1 tablespoon
Cooking instructions
10 minutes
Print
1 Beat the yolks with a mixer for one minute with salt, sugar and mustard.
2 Whisking continuously, pour in vegetable oil in a thin stream.
3 Whisking continuously, add vinegar and water.
Popular searches:
Comments (19): Show all comments
0
sooo much vinegar … I had to increase the remaining ingredients 2-3 times, and still the vinegar spirit is unbreakable
ReplyComplain
0
can you table vinegar confused with vinegar essence? Instead of vinegar, you can use lemon juice
ReplyComplain
0
and I added lemon juice instead of vinegar and it turned out delicious.
ReplyReport Complain
0
The mayonnaise was made according to the recipe with the SPM 5185 mixer, it turns out to be liquid like water.
ReplyReport Complain
0
Very liquid mayoenosis, like water and does not taste right! This is NOT mayonnaise, do not mislead people if you don't know how to do anything.
ReplyReport Complain
Read also: Similar recipes Author: Food
14 ingredients
Add to recipe book
Author: Solntseva Marianna
15 ingredients
Add to recipe book
Author: Food 9372 Add to the recipe book
Author: Solntseva Marianna
5 ingredients
Add to the recipe book
Author: Solntseva Marianna
6 ingredients
Add to the recipe book
Author: Solntseva Marianna
9000
Add to recipe book
Author: Solntseva Marianna
4 ingredients
Add to recipe book
Author: Solntseva Marianna
13 ingredients
Add to recipe book
Author: Solntseva Marianna
10373
Add to the recipe book
Author: Solntseva Marianna
7 ingredients
Add to the recipe book
Author: Solntseva Marianna
10 ingredients
Add to the recipe book
Author: Food 9373
11
Add to the recipe book
Report an error
© EDA.RU ", 2021. ALL RIGHTS RESERVED. FOR PERSONS OVER 18 YEARS OLD.
Diabetes mellitus in the Chuvash Republic
Diabetes mellitus in the Chuvash Republic.
A healthy lifestyle is a factor in the prevention of diabetes mellitus.
In 2013, 25359 patients with diabetes mellitus were registered in the Chuvash Republic (including 25,200 adults, 48 ​​adolescents, 111 children). In the structure of the prevalence of endocrine diseases, the share of diabetes mellitus is 29%.The incidence rate of diabetes mellitus compared to 2012 increased by 17.6% and amounted to 2.0 per 1000 population, the prevalence increased by 5.7% (20.4 per 1000 population).
In order to solve the most pressing problems of prevention, treatment and improvement of the quality of life of patients with diabetes mellitus, the subprogram "Diabetes mellitus" of the republican target program "Prevention and control of socially significant diseases in the Chuvash Republic for 2010-2020" is being implemented (Resolution of the Cabinet of Ministers of 31.03.2009 No. 109). This program is aimed at organizing work with the aim of early detection of the disease at the stage of pre-diabetes.
Healthy nutrition is a factor in the prevention of diabetes mellitus
and basic treatment
The basis for the treatment and prevention of diabetes mellitus is a balanced diet. Rational nutrition is physiologically adequate nutrition that takes into account the nature of work, physical activity, age, contributing to the preservation of health, high physical and mental performance, as well as active longevity.
Rational nutrition includes the correct diet. With diabetes mellitus, you need to eat at least 5-6 times a day in small portions. The bulk of the food should be consumed before dinner. Nutrition should be balanced. This means that patients must consume different nutrients in specific ways. Carbohydrates should make up 60% of the daily calorie intake, fats – 30%, proteins – 15-20%.
All food products consist of several components: PROTEINS, FATS, CARBOHYDRATES, depending on the main nutrients, mainly contained in them, they are divided into:
CARBON – containing: cereals – cereals (any), bread, pasta, flour, starch; fruits, berries, juices; liquid milk products – milk, kefir, whey, yogurt, etc.; of vegetables, potatoes are taken into account; refined carbohydrates – sugar, honey, jam, etc., contain pure sugar;
PROTEIN – containing: animal proteins: meat, fish, eggs; vegetable: legumes, grains, nuts, seeds;
FAT – containing: animal fats: fatty meats and fish, lard, butter; vegetable: vegetable oils.
Diet therapy for type 2 diabetes mellitus necessarily requires
Exceptions for refined carbohydrates (sugar, honey, jam, etc.)etc.)
Low consumption of saturated fat (solid fats of animals and poultry)
Recommended predominant intake of complex carbohydrates (bread, cereals, pasta)
It is permissible to use non-nutritive sugar substitutes
Restrictions on alcohol intake
To compile the menu, use special tables in which all products are divided:
Unlimited products:
 – lean meats (beef, poultry without skin)
 – lean fish and other seafood
 – cottage cheese from 0 to 40 5 fat content
 – homemade cheese 4% fat
 – kefir, fermented baked milk up to 1% fat
 – all vegetables, except for potatoes and corn
 – mushrooms, legumes, herbs, lemons, berries
 – tomato or carrot juice
 – tea, coffee, mineral water without gases.
Restricted Foods:
Fruit, excluding bananas and grapes
 Non-yeast bread (for example, Armenian lavash), simple drying with poppy seeds
Boiled rice, other cereals on water
 Doctor's sausage
 Potatoes and corn
White cheeses (Ossetian, Adyghe, mozzarella, feta cheese)
Boiled egg
Sour cream 10% (only for dressing salads!)
 Yoghurts, jelly, marmalade, marshmallow, milk ice cream
Exclude:
 Pastry from yeast and puff pastry
Seeds, nuts
Vegetable butter
Smoked sausages
 Lard, pork
Yellow cheeses
 Mayonnaise, ketchup, mustard
Milk with fat content from 1% and more
Bananas and grapes
Juices and carbonated waters using sugar syrup
 Alcoholic drinks
 Canned meat and fish
Foods containing fiber are low in calories.They create a feeling of fullness and slow down the absorption of carbohydrates in the intestines, that is, they help stabilize blood sugar levels.
High in fiber in whole grain breads, cereals, legumes and vegetables. In the absence of contraindications from the gastrointestinal tract, bran can be included in the diet up to 20-35 g per day.
 Calculate the calorie content of your diet, it should not exceed 20-25 kcal per 1 kg of body weight per day;
• Drink a glass of still water before each meal;
• Eliminate frying from cooking methods;
• Remember that vegetable oil and mayonnaise are very high in calories, try to season salads with lemon juice;
• Cut off fat from meat, and from chicken – skin;
• Do not use high-fat chips, seeds or nuts for snacks.
 We eat often
If you have diabetes, eat 4 to 6 times a day. This distribution of food helps maintain a more even blood glucose level.
 Losing weight slowly
On a diet, you can lose about 300-400 g per week. Weight loss of more than 1 kg per week is undesirable. At a high rate of weight loss, protein breakdown occurs.
Physical activity should correspond to at least 30 minutes of vigorous walking per day.
Significantly simplifies menu planning using the table of carbohydrate-containing products replacement by BREAD (CARBON) UNITS (XE or UE). Especially with type 1 diabetes. All carbohydrate-containing foods can be conditionally divided into parts (portions). One such serving, which contains about 10-12 grams of carbohydrates, was taken as one carbohydrate (grain) unit.
One carbohydrate unit increases blood sugar by an average of 1.7-2.2 mmol / l. In your menu, you can replace one carbohydrate unit with another, but you must take into account its effect on blood sugar.Therefore, you need to know which carbohydrates are absorbed quickly and which slowly. Preference should be given to carbohydrates, which are slowly absorbed from the gastrointestinal tract: they enter the bloodstream slowly and have time to be absorbed by the cells. In this case, blood sugar rises insignificantly. These include cereals, bread, potatoes, fleshy fruits, all types of cereals, legumes.
Calculation of the required amount of CU depends on weight, physical activity (calculated individually).
The distribution of UE during the day should be uniform, this is necessary in order for blood sugar to be maintained at a constant acceptable level.
Eat more foods containing fiber (dietary fiber). Dietary fiber slows down the absorption of carbohydrates from the intestines (preventing an increase in blood sugar after eating), helps to eliminate cholesterol from the body (prevention of atherosclerosis) and toxic substances, and eliminates constipation.
In your diet, animal fat should be no more than 20-25% of the total amount of fat consumed, and the remaining 80-75% are vegetable fats. Limit salt intake.The daily requirement for table salt is 5 grams (1 teaspoon), but if you have high blood pressure, you should reduce the salt intake to 2.5 grams per day.
90,000 what is its harm, which portion is considered safe, what to replace?
May 28 (1756) is the birthday of mayonnaise. Isn't there a reason to talk about the popular sauce?
---
Mayonnaise is one of the most beloved sauces in the world. It is combined with almost all products and makes the taste of any dish more delicate and harmonious.Many are afraid of mayonnaise, accusing it of high cholesterol, excess weight, etc. Let's figure out the dark and light sides of the birthday boy together!
Harm of mayonnaise: truth or myth?
To understand, consider the classic composition of mayonnaise. So, what is the sauce made of (ingredients in descending order):
vegetable oil,
egg yolk,
mustard,
vinegar or lemon juice,
sugar, salt, spices
Nothing criminal… Then what is the insidiousness of your favorite sauce? Let's tell you now!
The main danger of mayonnaise is its high calorie content. The sauce is almost 70% vegetable oil (= fat). Contains about 680kcal per 100g. Lot! Like butter. But in vegetable oil there is even more energy – almost 900 kcal per 100 g of product. Uncontrolled consumption of mayonnaise can lead to problems with excess weight with all the ensuing consequences.
Yes, industrial sauces may contain additives: emulsifiers, stabilizers, preservatives.But the use of such additives is strictly regulated and controlled. Consequently, their number does not exceed safe standards.
If any of the individual components of the sauce is contraindicated for you, then it is really better to refuse mayonnaise.
How much is a safe portion of mayonnaise?
Nobody gives a clear answer to this question. As with other foods, moderation and dosing are important. For example:
1 tablespoon of mayonnaise (about 15gr) – 100kcal
1 tablespoon of vegetable oil – 140 kcal
What to choose is up to you.The main thing is that the use of this or that product does not lead to a surplus of calories and is adequate (not to eat in packs).
By the way, it is best to eat mayonnaise with fresh vegetables. For example, in the form of salads. So fat-soluble vitamins from vegetables are better absorbed.
What can replace mayonnaise?
There are no irreplaceable ones. So it is with the hero of the article. For some reason, you don't want to use mayonnaise, but want to achieve a similar taste? Choose any method you like:
Mix mayonnaise with Greek yogurt in proportions 1 to 1 (fat content decreases, taste remains)
Greek yogurt OR sour cream + mustard + lemon juice + salt + spices
Vegan mayonnaise from aquafaba. Aquafaba is a liquid obtained during the cooking of legumes. Rich in protein, has a viscous consistency, whips well into a thick, mayonnaise-like mass. Vegans say it's delicious and very similar to the original sauce. But we haven't tried, so we don't know;) The ingredients are the same as in the classic sauce, BUT the yolk is replaced with aquafaba.
Mayonnaise is not so terrible as it is painted.