What to wear after hysterectomy: 11 Tips for a Safe Hysterectomy Recovery
The Best Underwear for Healing After Your Hysterectomy
Disclosure: This article contains affiliate links.
A dramatic gown I made to honor my surgery recovery. It wasn't all this glamorous, though.
In February, I underwent a total laparoscopic hysterectomy and salpingectomy. This means that my surgeon used small incisions and a laparoscope to cut and remove my uterus, cervix, and fallopian tubes, leaving behind my ovaries. This was very much a wanted procedure to fix chronic period-associated pain. However, the six-week-long recovery period did require some planning – not least in the area of underwear!
Unlike Cora's open myomectomy, my hysterectomy left only three small incisions, one in the belly button and one each on either side of my lower abdomen. Thus, avoiding external irritation was a secondary, rather than main concern. Mostly, I found that I needed underthings that did not place any pressure on my abdomen through very firm fabrics or elastics.
Here are a few things that will help you get through the post-hysterectomy tenderness.
High-Waisted Underwear
Cacique High-Waist Brief Panty
Avoiding placing pressure on your abdomen will be your primary concern. While externally, the scars might not look like much, internally the body is not only healing from incisions, but adjusting to a new physical arrangement. During surgery, the bowel and bladder are moved as surgeons cut the uterus out, which means your body will need some time to re-develop nerve sensation.
The best underwear for the job that I found came from Lane Bryant's intimates line, Cacique. Plus size intimates have a reputation for being more covered up, or indeed, more staid, than their smaller-sized counterparts. While that certainly isn't always true, this is one time when that reputation really works in our favor, as the Cacique high-waisted brief is more truly high-waisted and more full coverage than those on offer at any other mall store brand.
I wish this panty came in many more colors, as it stays comfortably in place. When recovering from a laparoscopic hysterectomy, "high-waisted" underwear that hits near the belly button can be a problem, because one of the incisions usually goes in through the navel. These come well above that, with a band of soft elastic at the waist. In sizes 14/16-26/28, these cost $9.50 a pair.
Aerie High Waisted Boy Brief Undie
While I don't wear thongs on a day-to-day basis anyway, the additional discomfort caused by gas, bloating, and constipation during the recovery period made me reach for any underwear that would comfortably stay put in back. Remember that narcotic painkillers can cause constipation and that, while you're recovering, you won't have much use of your abdominal muscles. Be kind to your gastro-intestinal system at this time!
I turn to Aerie by American Eagle for many of my day-to-day underwear, as they come in many fun prints and tend to be soft and have full back coverage.
While they do not come all the way to my natural waist, the soft, wide trims used for waistbands and leg elastic do not pinch or bind, and I find that they help keep the back from riding up.
I like that they come in a changing variety of colors and materials so I can add to my collection as pairs wear out. I do wish they had a bigger range of sizes, especially given how much their advertising treads on "body positive" messages. Aerie briefs come in sizes XXS-XXL and cost $14.50 a pair.
Comfy Loungewear
LL Bean Scotch Plaid Flannel Nightgown
I have lots of decadent loungewear that I love, but while I was feeling achy, leaky, and sore, I embraced the cozy comfort of a loose, oversized flannel nightgown. Warm, loose-fitting loungewear will be necessary in those first weeks – ditch the pajama pants if you can! My hysterectomy was in winter, so I had extra reason to bundle up. No matter what time of year your surgery is, remember that you might be moving around less than usual during recovery and will need some warmth.
A cozy robe, some thick socks, and a heating pad will be your best friends.
For soft, loose flannel, the classic comfort of LL Bean's plaid nightgown is hard to beat. I do wish they didn't upcharge for plus sizes; a more equitable way of managing the cost of additional fabric is to equalize prices across the board. It comes in multiple plaid colors and sizes XS-3X, at a price of $59.95-64.95.
Affirming Garments
Serpent & Bow Venus Brief
Deciding to have a hysterectomy and the process of recovery are deeply personal and individual. For me, surgery came after years of increasing difficult and painful periods as well as many trials with hormonal birth control options that caused me major depression and left me with psychological trauma. Getting clearance to have surgery felt like a huge cause for celebration and a chance to live in a body that felt both less painful and more affirming of the non-parenting, genderqueer person I was striving to be.
When you're recovering, you might not feel up for your pretty, fancy, or extravagant lingerie.
But, whatever your relationship to your surgery, honoring your body with something a little special, a little out of the ordinary, can be one way of recognizing the immense physical and mental work you're going through.
When I wanted a little extra physical and emotional support, I turned to my custom indigo briefs from Serpent & Bow Their briefs are high-waisted with a low-cut leg that offers full coverage, out of an organic cotton knit that gently hugs the body. Just as important, they're made with a thoughtfulness that emphasizes caring for your physical, emotional, and spiritual needs. I love these Venus briefs for honoring connections to the moon, earth, and peoples of our pasts. These briefs are made to order in your size and cost $68.
Long-term Healing
Healing processes vary widely, depending on how much time, if any, you can take off of work, what your other responsibilities are, and what kind of help you have. Your body will definitely feel different — taking out a whole organ is no small thing! But your mind and emotions might also feel different, as your body uses critical energy to heal and your hormones re-settle (or work entirely differently, if one or both ovaries are also removed).
During the six-week initial recovery, I struggled a lot with the lethargy of my mind as so much of my energy was devoted to healing. I also found myself coming up against internalized ableist notions of what it means to be "good" and "productive" in our society, and what it means to ask for help.
It took me six months or so to really feel comfortable in snug jeans and trousers again, and I got extremely frustrated with having to wear the same soft leggings and loose dresses everywhere. Know that you might struggle! Having some loungewear I was happy to return to at home helped a lot.
About eight months post-surgery now, I feel great and so happy that this surgical option was available to me. While the healing process challenged me physically and emotionally at times, listening to my body's needs allowed me to move through it and into a new relationship to my body.
Hysterectomy – Recovery – NHS
After having a hysterectomy, you may wake up feeling tired and in some pain.
This is normal after this type of surgery.
You'll be given painkillers to help reduce any pain and discomfort.
If you feel sick after the anaesthetic, your nurse can give you medicine to help relieve this.
You may have:
dressings placed over your wounds
a drip in your arm
a catheter – a small tube that drains urine from your bladder into a collection bag
a drainage tube in your abdomen (if you have had an abdominal hysterectomy) to take away any blood from beneath your wound – these tubes usually stay in place for 1 to 2 days
a gauze pack inserted into your vagina (if you have had a vaginal hysterectomy) to minimise the risk of bleeding – this usually stays in place for 24 hours
You may also be slightly uncomfortable and feel like you need to poo.
The day after your operation, you'll be encouraged to take a short walk.
This helps your blood to flow normally, reducing the risk of complications developing, such as blood clots in your legs (deep vein thrombosis).
A physiotherapist may show you how to do some exercises to help your mobility.
They may also show you some pelvic floor muscle exercises to help with your recovery.
After the catheter has been removed, you should be able to pass urine normally.
Any stitches that need to be removed will be taken out 5 to 7 days after your operation.
Your recovery time
The length of time it'll take before you're well enough to leave hospital depends on your age and your general level of health.
If you have had a vaginal or laparoscopic hysterectomy, you may be able to leave between 1 and 4 days later. 
If you have had an abdominal hysterectomy, it'll usually be up to 5 days before you're discharged.
You may be asked to see your GP in 4 to 6 weeks, but follow-up appointments with the hospital are not usually needed unless there are complications.
It takes about 6 to 8 weeks to fully recover after having an abdominal hysterectomy.
Recovery times are often shorter after a vaginal or laparoscopy hysterectomy.
During this time, you should rest as much as possible and not lift anything heavy, such as bags of shopping.
Your abdominal muscles and the surrounding tissues need time to heal.
If you live by yourself, you may be able to get help from your local NHS authority while you're recovering from your operation.
Hospital staff should be able to advise you further about this.
Side effects
After having a hysterectomy, you may have some temporary side effects.
Bowel and bladder disturbances
After your operation, there may be some changes in your bowel and bladder functions when going to the toilet.
Some women develop urinary tract infections or constipation. Both can easily be treated.
It's recommended that you drink plenty of fluids and increase the fruit and fibre in your diet to help with your bowel and bladder movements.
For the first few bowel movements after a hysterectomy, you may need laxatives to help you avoid straining.
Some people find it more comfortable to hold their abdomen to provide support while passing a stool.
Vaginal discharge
After a hysterectomy, you'll experience some vaginal bleeding and discharge.
This will be less discharge than during a period, but it may last up to 6 weeks.
Visit your GP if you experience heavy vaginal bleeding, start passing blood clots or have a strong-smelling discharge.
Menopausal symptoms
If your ovaries are removed, you'll usually experience severe menopausal symptoms after your operation.
These may include:
hot flushes
anxiety
weepiness
sweating
You may have hormone replacement therapy (HRT) after your operation.
This can be given in the form of an implant, injections or tablets.
It usually takes around a week before having an effect.
Emotional effects
You may feel a sense of loss and sadness after having a hysterectomy.
These feelings are particularly common in women with advanced cancer, who have no other treatment option.
Some women who have not yet experienced the menopause may feel a sense of loss because they're no longer able to have children. Others may feel less "womanly" than before.
In some cases, having a hysterectomy can be a trigger for depression.
See your GP if you have feelings of depression that will not go away, as they can advise you about the available treatment options.
Talking to other women who have had a hysterectomy may help by providing emotional support and reassurance.
Your GP or the hospital staff may be able to recommend a local support group.
Getting back to normal
Returning to work
How long it'll take for you to return to work depends on how you feel and what sort of work you do.
If your job does not involve manual work or heavy lifting, it may be possible to return after 4 to 8 weeks.
Driving
Do not drive until you're comfortable wearing a seatbelt and can safely perform an emergency stop.
This can be anything from 3 to 8 weeks after your operation.
You may want to check with your GP that you're fit to drive before you start.
Some car insurance companies require a certificate from a GP stating that you're fit to drive. Check this with your car insurance company.
Exercise and lifting
After a hysterectomy, the hospital where you were treated should give you information and advice about suitable forms of exercise while you recover.
Walking is always recommended, and you can swim after your wounds have healed.
Do not try to do too much as you'll probably feel more tired than usual.
Do not lift any heavy objects during your recovery period.
If you have to lift light objects, make sure your knees are bent and your back is straight.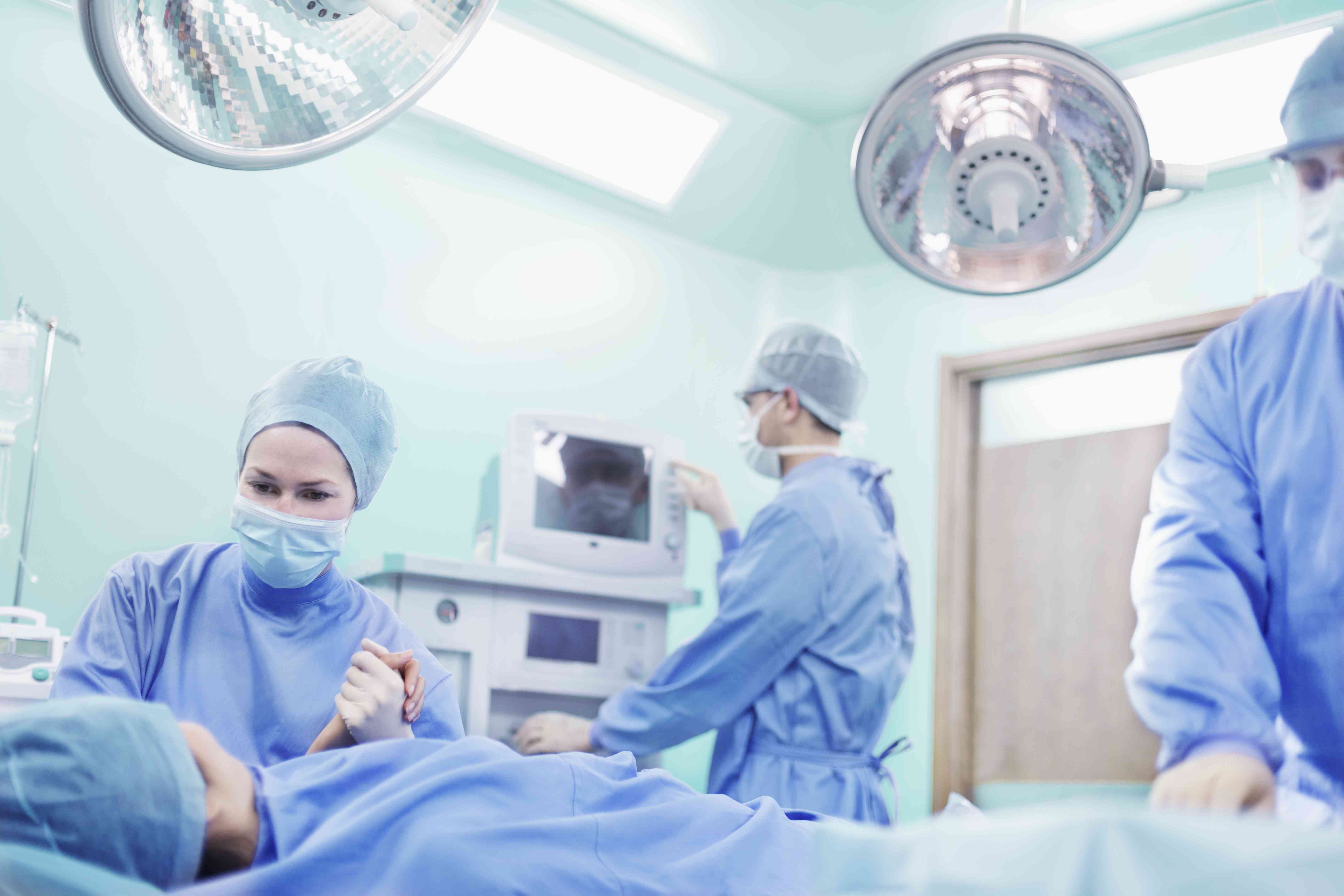 Sex
After a hysterectomy, it's generally recommended that you do not have sex until your scars have healed and any vaginal discharge has stopped, which usually takes at least 4 to 6 weeks.
As long as you're comfortable and relaxed, it's safe to have sex. 
You may experience some vaginal dryness, particularly if you have had your ovaries removed and you're not taking HRT.
Many women also experience an initial loss of sexual desire (libido) after the operation, but this usually returns once they have fully recovered.
At this point, studies show that pain during sex is reduced and strength of orgasm, libido and sexual activity all improve after a hysterectomy.
Contraception
You no longer need to use contraception to prevent pregnancy after having a hysterectomy.
But you'll still need to use condoms to protect yourself against sexually transmitted infections (STIs).
Page last reviewed: 01 February 2019
Next review due: 01 February 2022
Must Have Hysterectomy Recovery Items!
Sharing is caring!
It has been 7 weeks since I had my partial hysterectomy.
 I still have my ovaries, but they took everything else.  Through the hysterectomy recovery there were a few items that I could NOT live without and that truly made hysterectomy recovery so much easier.  I thought I would share this list with you!
I had a laparoscopic partial hysterectomy.  They made three incisions on my abdomen.  One on each side about 3 inches above my hip bones and one through my belly button.  Surgery went well and for the most part, my hysterectomy recovery was pretty good too.  I would not have faired well without a few items so I just had to share with you!
1. Loose Fitting Clothing: I have been a LuLaRoe fan for a while now and I wore LLR to the hospital knowing that I would need something comfortable and easy to wear.  Well I lived in LLR leggings and tops for 2 full weeks.  The leggings were better than any other brands in my closet, simply because the waist band does not bind in any way at all.  If I had to do it over again, I would buy more LLR (Protip: find a distributor that is going out of business and buy their stock, because you can get some amazing deals)!
2.
Belly Binder: One of the side effects that I did not prepare for was how sore my stomach muscles would feel.  It felt like my insides were trying to fall out of my belly button.  It wasn't pleasant, but I found these awesome belly binders to wear which gave me enough support to feel human and heal.  I did ask my doctor about these before I purchased and she gave it the absolute go ahead!  That "swelly belly" is real folks and you are going to want the support.
3.  Ibuprofen: I am NOT a doctor, but my OB recommended that I take Ibuprofen.  Problem was that she told me this when I was in recovery and no one was there with me because they would not allow my nephew back there. Fast forward to day 3 of recovery and she calls to check on me and I tell her that I am not sure the pain killers are helping and that I am so swollen.  This is where she reminds me that I needed to take Ibuprofen to help.  Yeah, within 2 hours I was feeling a million times better. Stock up hystersisters!
Photo Credit: Symi Well Being Center
4.
Massage: The gas pain from surgery is real.  It moves into your shoulders, neck and jaw and you feel like you have been hit by a bus.  Relief comes from movement and let me tell you that the best thing that I did was schedule a massage during my hysterectomy recovery.  I had the therapist work my upper back, neck and jaw and the gas was pretty much gone when she was done.  Best. Decision. Ever.
5. Stool Softeners:  I don't think you need a visual here, just know that narcotics prescribed during hysterectomy recovery can back you up and you will hate yourself if this happens, so just get these, use them and you will thank me later. Oh and drink water, drink all the water, only drink water.
6. Help:  You need help, accept it, deal with it and enjoy it. Hysterectomy recovery is a major surgery and I should have taken more of it.  No joke people, do not get a puppy, let your kids stay at their grandparents and have your spouse stay home to take care of you.
 You need a good 3 days of solid help and maybe a bit more. I could not have done this without my mom and my husband.  They were really great!
I feel great and am so incredibly happy that I had this surgery.  I never once had second thoughts or was worried about anything.  I didn't realize how terrible I was feeling.  I didn't realize how much energy that I did not have.  I didn't realize how freeing it would feel to be period free.  I didn't understand how much my body, family and psyche needed this.  No joke people, I am nearly a new person and I feel like I got my life back.  The items I listed above were so helpful in recovery and I hope they help someone else facing this too! If you are curious about how my recovery went, check out my recovery post as well!
Looking for Answers to the Top Hysterectomy Questions?  Click Here.
Disclosure: This post contains affiliate links.  If you purchase, I make a tiny bit of cash, not enough to call home about, but a couple pennies which could add up to purchase another pair of leggings, so feel free to click!
Sharing is caring!
Must Have Items For After Hysterectomy Surgery
Many of you know that I am approaching surgery next week, so sharing these items for after hysterectomy should come as no surprise.
 However, you may not know that I have contracted to share a sponsored post with you about Depends Silhouette Active Fit Briefs.  Why is this significant with this post?  Because I never thought I could honestly share a reason to buy them until now.  In fact, they are one of the first things on my must haves list and I am actually happy to share reasons why.
At 33 years old I never imagined I would have a hysterectomy and be looking at menopause.  However, life and illness have a way of taking some things end up being the best possible choice for your health.  I didn't think I would have major back surgery at 32, but I did and am much healthier and happier because of it.  One thing I learned fast, though, after my back surgery, was how important incontinence protection is.  Bladder leakage was no longer something that happened only when you are older.  Post-surgery last year I was faced with a whole new level of struggles when it came not wetting my pants.
Why?  Because post-surgery your body goes through a lot of changes.
 If you had a catheter during surgery, your ability to hold in urine can be much less.  Your body is also a lot slower and in a lot more pain than normal.  So, as you think you need to use the bathroom, it may take you two to three times the amount of time than normal to get up and make it to the bathroom.  What happens when you wait a little too long?  You end up with some bladder leakage.  That is why I can say with certainty that having something on hand to protect you post-surgery is seriously a necessity. This year, I won't be caught off guard.  I already have my Depends Silhouette Active Fit Briefs packed and ready.
Must Have Items For After Hysterectomy Surgery
Incontinence Protection:  I've already shared some of the reasons for this, but I'll share again.  Post surgery you will likely not only find holding urine in a bit more difficult as the muscles and post-catheter strength of your pelvic floor won't be as they were before.  You'll also be moving a lot slower for a few days, so getting to the bathroom on time could be a real issue.
 The reason the Depends Silhouette Active Fit Briefs are a good choice is because they are low-rise and won't rub against incisions around your navel like other undergarments and products would.  It's also really cool that this brand, in particular, is working hard to remove the stigma of light bladder leakage with their #Underwareness movement. Nobody should be embarrassed by physical symptoms beyond their control.
Plenty of liquids to stay hydrated:  Water is the best, but things like cranberry juice are also recommended.  Even though you will be pumped full of fluids during surgery, the pain medications and antibiotics you may be given post-surgery can really zap your body.  You'll need even more fluids to keep you body hydrated.  Bottled water is convenient and easy to have extra near your bedside.  Cranberry juice a few times a day is a great way to ward of UTI's, but make sure you are drinking pure and not the sugar-laden varieties.
Your favorite snacks for medication times.  Pain medications will be a must for at least a few days post-surgery and if you are like me, they can make you really nauseated if you don't eat with them.  Since you may need them between meals at times, it's important to have easy to eat snacks on hand.  I prefer apples, bananas, cereal bars or peanut butter and fruit.  In fact, last year post-surgery I kept a bottle of water, banana and cereal bar on my bedside table at all times so if I woke up in the middle of the night needing medication I could just grab a snack, the medication and water right there without waking my Beau.
Something to occupy your mind during recovery.  For at least a few days after hysterectomy, you will need to lay still and rest.  You will likely sleep a lot the first day or two, but after that, you'll still need to rest but may be awake and bored.  There are a lot of great things to occupy your time.  Television and movies are always options, as are card games with your kids, reading a book (I chose one about menopause) and adult coloring books or magazines.  If you like to knit or crochet, this could be a great time to do that as well.
Stool softeners for at least a week or two post-surgery.  After hysterectomy, you'll find a lot of everyday tasks won't be as simple as they use to be. Remember that even if you have this done laparoscopically, it is still a very invasive surgery.  That means your pelvic muscles will be sore, as well as the fact that you will have some internal and potentially external stitches to protect.  Straining for a bowel movement can not only be painful, but could cause tears or rips that would lead to infection or potentially additional surgery for repair.  Stool softeners (Colace) once or twice a day are one of the best ways to make your bowel movements post-surgery easy to manage.
Pillow for your tummy.  I didn't need this with my back surgery, but I have been warned by many friends who have had the same surgery I am having that this is super helpful after hysterectomy.  A pillow to hold against your tummy when you cough, sneeze, or even have to ride in the car can protect incisions and help you brace those muscles to minimize the pain.  I love my travel neck pillow since it is small, convenient and fits easily between my stomach and the seat belt in our car.
Post-surgery meals and household help.  You will be ordered to not drive for a few days post-surgery, but most doctors will also tell you that you don't need to be up and down, lifting or preparing meals or doing housework for a few weeks.  Prepare in advance with some freezer meals, or ask someone to be there to help you after hysterectomy surgery.  If your spouse has any paid time off, you will want them there at least for the first few days.  After that, depending on the age of your children and whether you had a traditional abdominal hysterectomy or laparoscopic surgery you may still need help at home.  You may be okay at home alone for awhile, but if you need to pick up kids or prepare meals you will need help or to have as much prepped in advance as possible.
These are what I feel are the must-haves for after hysterectomy surgery.  I am sure I will find out a few of the things as I recover next month from my own surgery.  One thing I know for sure is that I won't be worried about incontinence protection when I have the sleek and comfortable Depends Silhouette Active Fit Briefs on hand.
Right now, Depend is bringing #Underwareness to everyone.  Nobody should feel ashamed of light bladder leakage.  Especially when this is a physical symptom beyond their control.  For every picture or video shared on social media using #Underwareness and featuring Depend products the brand will donate $1 up to $3,000,000.  This campaign will raise money to be donated to charities that advance research and education regarding bladder leakage.  To support the cause and get a free sample of Depend Silhouette Active Fit you just need to follow the link to Underwareness.com
Discharge Instructions for Vaginal Hysterectomy
Vaginal hysterectomy is surgery to remove the uterus and often the cervix. It takes 4 to 6 weeks to recover from the procedure. Here's what you need to know about caring for yourself during this time. Follow these and any other instructions you are given.
Two types of vaginal hysterectomy
Vaginal hysterectomy is done through an incision inside the vagina. In some cases, 2 to 3 small incisions are also made in the skin. Small tools are then put through the small incisions to assist the procedure. This is called laparoscopically assisted vaginal hysterectomy (LAVH). If a hysterectomy is done vaginally, the cervix is always removed as well.   
Home care
Plan to rest at home for 3 to 5 days after the surgery.

Take all prescribed medicine exactly as directed.

Continue the coughing and deep breathing exercises you learned in the hospital.

If you had LAVH, you will have several small incisions on your belly. Keep the incisions clean and dry. Change bandages as instructed.

After LAVH, you may have pain in your shoulder. This is normal and due to gas used to expand your belly during the surgery. The pain may last up to 7 days.

If you have stitches inside your vagina, they will absorb over time and don't need to be taken out.

Use sanitary pads to absorb vaginal bleeding or discharge. Light bleeding is likely at first. You may have a brownish discharge for up to 6 weeks.

Don't use tampons or douches. They can cause infection.

Prevent constipation, which causes straining to pass stool. Eat fruits, vegetables, and whole-grain foods. Drink at least 8 glasses of fluid each day. If needed, ask your healthcare provider if you should use a stool softener.
Activity
Full recovery may take 4 to 6 weeks. This varies from woman to woman. Increase your activities a little bit each day. While you are recovering, be sure to:
Not drive while you are taking opioid or other narcotic pain medicines

Walk as often as you feel able. Walking prevents blood clots from forming. It also helps speed healing.

Climb stairs slowly. If you get tired, pause every few steps.

Not do sports or strenuous activity until your healthcare provider says it's OK

Not lift anything heavier than 10 pounds for 4 to 6 weeks

Ask others to help with chores and errands

Bathe or shower according to your healthcare provider's instructions

Not have sex until your healthcare provider says it's OK

Ask your healthcare provider when you can return to work
Follow-up care
You will visit the healthcare provider again to be sure you are healing well. Keep all follow-up appointments. Be sure to tell your healthcare provider if you have hot flashes, mood swings, or irritability. Medicine may help ease these symptoms.
Life after hysterectomy
This procedure removes your uterus. So you will no longer have menstrual periods. You won't be able to become pregnant. Also, you may not need Pap tests if your cervix was removed. Your healthcare provider can discuss these and other changes with you.
When to call your healthcare provider
Call your healthcare provider right away if you have any of the following after your surgery:
Fever of 100.4°F (38°C) or higher

Vaginal bleeding that is bright red or soaks more than 1 pad in 60 minutes

Smelly or green-colored discharge from the vagina

Shortness of breath or chest pain

Nausea or vomiting that continues for more than 1 day or that make it impossible to eat or drink

Inability to move the bowels for 3 days

Loose or watery stools 2 or more times a day, or bloody stools

Trouble urinating or burning during urination

Severe pain or bloating in your belly (abdomen)

Pain or swelling in your legs

For LAVH, redness, swelling, drainage, or increasing pain at an incision site

You feel abnormally depressed or sad after the surgery
Hysterectomy | Conditions & Treatments
The ovaries are not necessarily removed during a hysterectomy. Generally, if a woman is in menopause or close to menopause, the ovaries are removed. The ovaries may also be removed if they look abnormal or if the patient wants to decrease her chance of developing ovarian cancer later in life. In premenopausal women, removal of the ovaries can cause hot flashes, vaginal dryness and other symptoms. You should discuss the pros and cons of ovarian removal with your doctor.
There are several hysterectomy surgical approaches: a vaginal hysterectomy, an abdominal hysterectomy and a laparoscopic hysterectomy. The choice of procedure will depend on the size of the uterus and several other factors.
Vaginal Hysterectomy
A vaginal hysterectomy is performed by removing the uterus through the vagina rather than through an incision on the abdomen. To be eligible for a vaginal hysterectomy, your uterus must be a certain size and not too large.
You will likely be asleep during the procedure and spend two nights in the hospital. After the procedure, you will experience significant pain for 24 hours and mild pain for 10 days. Full recovery usually takes four weeks. You will not have any scars on your skin.
Risks
Complications from surgery may include bleeding, infections and injury to the intestines or bladder.
Continue reading
Abdominal Hysterectomy
In an abdominal hysterectomy, the uterus is removed through a horizontal incision on the lower abdomen, called a "bikini cut." If the uterus is very large or if there is a scar from an earlier operation, it may be necessary to make a vertical incision instead.
There are different kinds of abdominal hysterectomies:
Total abdominal hysterectomy involves removing the uterus and the cervix, which is the lowest part of the uterus. Women who have had abnormal pap smears are usually encouraged to have their cervix removed at the time of the hysterectomy.
Subtotal or supra-cervical hysterectomy involves removing only the upper part of the uterus. Women who retain their cervix may have less bladder leakage and vaginal relaxation later in life; however, this has not been scientifically proven. Women who have had a supra-cervical hysterectomy will continue to need periodic pap smears. In addition, some women will have monthly spotting or light bleeding if endometrial glands are still embedded in the cervical tissue.
An abdominal hysterectomy requires general anesthesia. Most patients will stay in the hospital for three days. Recovery usually takes six weeks, although some women experience a complication from surgery that requires a longer recovery time. After surgery, you will have a four-inch horizontal scar near the pubic hair or "bikini" line.
Risks
Like any surgical procedure, an abdominal hysterectomy does have some risks, though rare. About 5 percent of women develop an infection after surgery that is treated with antibiotics in the hospital for as many as five days. About 5 percent of women develop a wound infection that is treated at home but requires frequent visits to the doctor's office for up to six weeks.
Other possible complications include bleeding, infection and injury to the intestines or bladder.
Laparoscopic Hysterectomy
Laparoscopic hysterectomy is a new procedure in which the uterus is removed through very small incisions on the lower abdomen. The cervix, or lower portion of the uterus, remains in place. Women with large fibroids or a large uterus may not be candidates for a laparoscopic hysterectomy. Also, sometimes during the operation it is necessary to switch from a laparoscopic hysterectomy to an abdominal hysterectomy.
In the procedure, four one-centimeter incisions are made in the lower abdomen: one at the belly button, one below the bikini line near the pubic hair, and one near each hip. The abdominal cavity is filled with carbon dioxide gas. A thin, lighted telescope is placed through an incision so the doctors can see the ovaries, fallopian tubes and uterus. Long instruments, inserted through the other incisions, are used to remove the uterus. A special instrument is used to cut the uterus into smaller segments for removal through the small incisions. At the end of the procedure, the gas is released and the skin incisions are closed.
You will be asleep during the procedure. Most women spend one night in the hospital and two to four weeks recovering at home.
Risks
Complications may include injuries to internal organs and bleeding.
Recovery! Before, during and after a hysterectomy
The hysterectomy recovery guide: What to expect before, during and after the op
Our Recovery! series takes a look at the effects of an operation
This week, Mail on Sunday answers questions on hysterectomy
By Mail on Sunday Reporter
Published: | Updated:
THE OPERATION
HYSTERECTOMY – the surgical removal of the uterus and cervix, and sometimes Fallopian tubes, ovaries and pelvic lymph nodes.
Usually carried out to treat or prevent cancer, or remove benign tumours, it may involve an incision in the abdomen, but can be carried out through  the vagina or via keyhole surgery. All options involve a general anaesthetic.
Operation: A hysterectomy is the surgical removal of the uterus and cervix, and sometimes Fallopian tubes, ovaries and pelvic lymph nodes
THE SURGEON SAYS
Mr Demetri Panayi, consultant gynaecologist at Epsom and  St Helier University Hospitals NHS Trust, says: 'The fitter you are before surgery the quicker you'll recover. You can get abdominal and back pain after surgery so taking nurofen before the op will help.
'Get moving as soon as you can afterwards as this speeds recovery. Start with some gentle walking. Don't go swimming until the wound  has completely healed to avoid infection, and don't lift anything heavier than a full kettle until you are fully recovered to give abdominal muscles time to knit.
'Consider the layout of your home. Will the bed be within easy access of the bathroom? Can you avoid stairs?
'Some bleeding is normal but if it goes on for a few days or  is heavy or painful, see your doctor. Use sanitary towels rather than tampons to help reduce the risk of infection.
Recovery: You can get abdominal and back pain after a hysterectomy
'Opt for showers rather than baths, and avoid fragranced soaps as they can irritate. Keeping up fluid intake and having plenty of fruit and fibre in your diet will help with bowel or bladder movements.
'Wear loose-fitting clothes and avoid tight underwear.  If your ovaries have been removed, it may bring on menopausal hot flushes. You may be offered HRT, so discuss this with your doctor.'
THE PATIENT SAYS
Sara Murawa, 52, a special-needs teacher from Cheshire, had the operation three years ago after suffering with fibroids and anaemia. She  says: 'I knew I was going to be immobile so before I went  into hospital I made sure everything I'd need was  within easy reach. I also had  a bikini wax – psychologically, it made me feel better.
'I took plenty of pairs of big knickers and large sanitary towels into hospital. There was some bleeding and the only thing they give you in hospital are incontinence pads, which are depressing to wear. I also took in a V-shaped body pillow to support my lower back.
'I was catheterised, which I don't remember anyone telling me about, and it was a shock to discover this. The catheter can be in for up to 24 hours.
'You can get a lot of wind  pain after the operation since it can make you constipated, and so drinking some peppermint tea was invaluable.
'I felt unstable on my feet when I first started moving around – having comfortable supportive shoes is vital.
'Prepare friends and family for how emotional you might feel. My two sons were 16 and 19 at the time and we had no intention of having more children, yet there was still a sense of loss which made me very emotional. You need people around you to support you through that.'
Removal of the uterus (with or without cervix)
Description
How to sign up for the procedure
1. Make an appointment with a gynecologist (surgeon) by calling 8 843 212 22 44 (for residents of Kazan) or 8 800 200 43 34 (for nonresident patients).
2.Get a consultation with a gynecologist-surgeon. Only the obstetrician-gynecologist of the Nurievs' Clinic gives permission for the procedure based on the results of the appointment.
3. If permission for the procedure has been obtained, go to the Infomat in the lobby of the clinic and read the memo. Answer the test questions and print the required documents (informed consent and memo).
4. The gynecological assistant will schedule you for the procedure. You do not need to get tested in advance.You will be able to take the necessary tests on the day of the procedure.
5. On the day of the procedure, at the appointed time, go to the clinic in the "Clean zone".
Surgery to remove the uterus is called hysterectomy. In the foreign classification, total hysterectomy (removal of the uterus with the cervix) and subtotal (removal of the body of the uterus without the cervix) are distinguished. In Russia, removal of the uterus with a cervix is ​​called extirpation, and removal without a cervix is ​​called amputation.
Indications for removal of the uterus
There are three main indications for removing the uterus:
– precancerous and cancerous processes in the endometrium or in the cervix;
– adenomyosis (pathological proliferation of the endometrium in the uterine cavity), which does not lend itself to conservative therapy, causes pain and bleeding;
– a large number of uterine fibroids nodes, in the event that the woman is not planning a pregnancy.
Why laparoscopy is more effective than abdominal surgery
Abdominal operations to remove the uterus are complex and are often accompanied by large blood loss. After abdominal surgery, you need to spend a week in the hospital, and then wear a bandage. Laparoscopy has become a reliable alternative to abdominal surgery. Modern technologies allow even a large uterus to be removed and removed from the body, without traumatic incisions on the body, blood loss and long recovery.
How is the operation going
Removal of the uterus is performed under general anesthesia. On the abdomen, punctures are made for instruments ranging in size from 0.5 to 1 cm. One puncture is needed for the camera, the image from which is displayed on the screen. For the convenience of surgical procedures, the abdomen is inflated with carbon dioxide. After the operation, no visible marks remain on the abdomen. Surgical glue is used to close the wounds; in this case, you do not need to process the wound or remove the stitches.
Extirpation or amputation
The decision to remove the uterus together with the cervix or to leave the cervix depends on the medical indications and the patient's wishes. For laparoscopic surgery, the best option is extirpation (i.e., removal with the cervix), since in this case the uterus is quite easily removed through the vagina. An important indication for extirpation is the risk of the formation of malignant cells in the cervix. A number of gynecologists have argued for cervical preservation.It is believed that its absence can provoke genital prolapse. However, statistical studies do not support a link between extirpation and loss. Women with a removed cervix do not suffer from prolapse more often than women who have not had this operation.
Early aging and sex after removal of the uterus
Another common myth about uterine removal is earlier aging and decreased sexual sensations. In fact, the uterus is not a source of sex hormones.They are produced by the ovaries. With the presence of ovaries, the aging process is not accelerated, and the sex life does not suffer. At the end of the recovery period, there is no difference in sexual sensations. If diseases of the uterus brought pain and discomfort, they even become brighter. If your partner does not know that you had the operation, he will not know about it unless you tell him yourself.
Removal – last resort
Still, hysterectomy is a psychologically difficult step.Therefore, we try to prescribe the removal of the uterus only to those patients who have reached menopause or will enter it in 2-3 years. And even if at this age there is an opportunity to perform an organ-preserving operation, we will definitely prescribe it, and not removal.
Vaginal extirpation of the uterus in Moscow. Cost of vaginal hysterectomy at Family Doctor
The recovery period after vaginal extirpation of the uterus lasts about a month.
The first three days must be spent in a hospital under the supervision of a doctor. During this period, scanty spotting of their genital tract is possible (up to 10 days), pulling pains in the lower abdomen, a slight increase in body temperature.
Getting out of bed is allowed immediately after coming out of anesthesia. Early activation and use of compression hosiery prevents complications associated with thrombosis.
To relieve postoperative pain and prevent inflammation, the doctor will prescribe pain medications, antibiotics, anti-inflammatory drugs.To improve the healing of sutures and prevent their suppuration, vaginal antibacterial drugs are used.
During the first week after surgery, which includes plastic surgery of the vagina and perineal muscles, it is forbidden to sit down. It is recommended to empty the bladder every 2-3 hours, even if there is no urge to urinate. In order to regulate stool and prevent constipation, a special diet is prescribed.
To treat the surgical wound of the perineum, antiseptic solutions, wound healing and anti-inflammatory ointments are used.Similar drugs are prescribed vaginally in suppositories. The duration of therapy is 14 days and can be supplemented with physiotherapy procedures.
After discharge from the hospital, treatment continues on an outpatient basis.
Within a month after the operation, it is necessary to exclude:
physical exercise;

lifting weights over 3 kg;

sexual intercourse;

baths, saunas, swimming pools, swimming in open water, taking baths.
90,000 pros and cons, post-sterilization care – Dr. Hug
What is the difference between neutering cats and neutering?
In view of the frequent confusion and substitution of concepts, it is worth explaining that when a cat is castrated, all reproductive organs are removed. Sterilization is a limited manipulation to exclude the reproductive function of the cat. This article will focus on what spaying a cat is in a general sense.
There are 3 methods of neutering cats:
surgical;
chemical;
implant insertion.
Surgical sterilization of cats
Surgical sterilization is an operation that removes the ovaries (from nulliparous animals) or removes the ovaries and uterus (from cats that have given birth or to prevent various diseases).
The optimal age for neutering cats is 5-7 months.Depends on the breed of the animal and individual characteristics. Your veterinarian will determine the best time to perform surgery on your cat.
Castration or neutering of a cat, what to choose?
There are 3 options for the operation:
The classic method is an incision along the white line of the abdomen, which is below the navel. Through a 3 cm incision, the ovaries and uterus can be removed by direct access to the animal's organs. The seam after sterilization of the cat by this method heals within 10 days, during this period the cat must be in special clothing – a blanket.
Through a lateral incision. On the side of the midline, the abdominal cavity is dissected by about 1 cm. This type of operation is suitable for ligation of the fallopian tubes, or if it is impossible to carry out the operation in the classical way. After sterilization by this method, a cat recovers much faster, and the risk of complications after surgery is reduced.
Laparoscopy. With this method, a small puncture in the abdominal wall is sufficient to remove the uterus and ovary. This method requires special equipment, with the help of which the operation is performed and every action of the doctor is recorded in real time.Sterilization of cats by laparoscopic method is the least traumatic, therefore, the full recovery of the pet occurs in a few days.
All of the above methods are performed under general anesthesia. After anesthesia after sterilization, the cat is under the supervision of a doctor for several hours, after which it goes home.
Chemical method of sterilization of cats
This method refers to the use of hormonal drugs to suppress the sexual instinct.These can be tablets or drops. Depending on the composition of the drug, suppression of attraction in cats can last from 1 month to six months. In exceptional cases, the veterinarian may prescribe a single use of such drugs and will never recommend using them on an ongoing basis. The reason for this is simple: the regular use of hormonal agents in cats can cause digestive, endocrine and neurological disorders, and the worst thing is cancer.
Using the implant
Biocompatible implant – a drug that is injected into the subcutaneous layer and slowly released over six months.It is a temporary sterilization agent, sometimes used as an alternative to castration, more often before medical castration. The most common drug for such sterilization of cats in Moscow is suprelorin.
Positive and negative aspects of neutering cats. Why neuter a cat?
Veterinarians are unanimous in the opinion that neutering of cats is necessary for all cats, with the exception of breeding individuals. Weighty arguments in favor of the operation are the following facts:
The cat becomes more flexible and calm.
The lifespan of the animal is increased.
Reduces the risk of developing cancer of the reproductive system.
However, there are also contraindications to the operation. For example, animals with heart disease or impaired renal function. In addition, during any operations there is a risk of complications during rehabilitation.
Preparation for sterilization of a cat
As with any operation, neutering cats requires preliminary preparation.First of all, you need to know that absolutely healthy cats are allowed to the operation after antiparasitic treatment (not less than 14 days before the operation) with all the vaccinations required at this age. In addition, the cat needs to do a number of tests:
blood test;
ultrasound of the reproductive system;
ECG.
In some cases, a respiratory examination or X-ray may be required. The operation is performed on an empty stomach, you can drink the animal no later than 3 hours before the operation.
Caring for a cat after sterilization
To reduce the risk of complications, it is important to follow all the recommendations of the veterinarian in the first days after spaying the cat. The health of the animal in the future depends on this. If your cat is prescribed antibiotics or other medications, it is important to stay on schedule.
Particular attention should be paid to the pet's nutrition at this time. The first feeding is allowed 8 hours after the operation. The food is used familiar to the cat, but the portions need to be slightly reduced.Sometimes the cat may vomit after surgery. Single vomiting is a normal variant; in case of repeated cases, it is better to consult a doctor. The reason for visiting the veterinarian is also the refusal of the cat from food and water for more than one day.
After sterilization of cats, the suture must be protected from the ingress of bacteria, for this it is important to put on a blanket on the cat, on time and properly handle the wound. Even with a slight deterioration in health, you should contact your veterinarian.
In most cases, with proper care, cats return to their normal, measured life after 10-14 days, forgetting about the operation. In favor of sterilizing cats, not only the statistics of doctors speaks, but also the reviews of the owners.
Emergency sterilization of cats
Neutering cats, despite the recommendation of a veterinarian, is a voluntary matter for the owner of the animal. But in some cases, to save the life of the animal, the cat undergoes an emergency operation.These include:
Rupture of the uterus during childbirth.
Identification of neoplasms of the reproductive organs, including during pregnancy of a cat.
Threat or severe bleeding after lambing.
When should the operation not be performed?
Along with the recommendations on the timing of the operation, there are limitations. So, cats are not sterilized:
During estrus. During this period, hormonal levels change and the operation can cause a number of diseases.In addition, the animal's immunity is weakened at this time and the recovery time can be significantly increased. The best time to do the surgery is 2-3 weeks after estrus ends.
During pregnancy. During this period, only emergency sterilization is allowed due to the inability to bear kittens or the detection of a serious illness in the cat.
After lambing. If the cat does not feed the offspring, then sterilization can be carried out one month after giving birth, otherwise not earlier than 60 days.An exception is made for reasons for emergency sterilization.
How much does it cost to neuter a cat?
The cost of spaying a cat depends on many factors:
sterilization method;
the complexity of the operation;
the presence of complications;

90,087 use of additional drugs, etc.
After consulting a veterinarian, having determined the method of sterilization and where the rehabilitation period will take place (care in a veterinary clinic or at home), you will be told the exact price of sterilizing the cat.
In some clinics, free sterilization of cats from shelters and stray cats is carried out in order to humanely regulate the number of animals.
Postoperative bandage. How to choose?
The postoperative abdominal bandage reliably fixes the layers of the abdominal walls injured as a result of surgery. Gentle tissue immobilization prevents suture divergence and displacement of internal organs. Wearing a bandage reduces pain, promotes healing of the postoperative wound and the formation of a thin scar.
The postoperative (abdominal, compression) abdominal bandage is a wide elastic band that supports the internal organs without squeezing and disrupting the blood supply.
Indications for the use of a postoperative brace
Surgical interventions on the abdominal organs in an open way:
removal of the uterus, ovaries, resection of the stomach, pancreas, colon and rectum.
Hernia repair with the installation of a mesh prosthesis – removal of a hernia with plastic hernia of the abdominal wall.
Cesarean section.
Weakness of the abdominal wall and divergence of the abdominal muscles (diastasis) in the postpartum period.
Diseases of the lumbosacral spine (osteochondrosis, spondylosis, protrusion, hernia).
Wearing a postoperative orthopedic belt helps to reduce the stress on muscles during movement, prevents suture divergence and infection from entering the wound, and relieves pain.
Types of bandages
The postoperative bandage is made of high-strength, elastic and hypoallergenic material.The cellular structure of the tissue provides air circulation and the removal of excess moisture from the skin.
Classification of postoperative bandages by purpose:
preventive (universal).
therapeutic and prophylactic (anti-hernia).
medical bandages with a hole for an ostomy.
The bandage is fixed using a textile fastener (Velcro, Velcro tape, contact tape) or a removable elastic tie. Individual anatomical models are equipped with two lateral wing-clasps for stronger fixation.
Possible additional construction elements:
Soft cotton panel on the inside. It is applied to the abdominal area, does not stretch and fits as tightly as possible to the body. Prevents divergence of postoperative sutures and supports the anterior abdominal wall.
Stiffening rib. Provides additional support for the lumbar, improves fixation, and prevents the product from twisting. In products of medium fixation, the stiffeners are made of medical plastic.In models with strong fixation, these elements are made of aluminum or its alloys. The more rigid liners the product has, the stronger the fixation.
Anti-slip latex tape. Located on the inside of the product. Prevents the band from shifting while driving.
How to choose
The optimal model of the postoperative bandage required by the patient for treatment or rehabilitation purposes is selected by the doctor. Universal models are suitable for the prevention of complications after surgery.
The best way to choose a belt for fixing the anterior abdominal wall is to try it on.
The dimensions of the postoperative abdominal bandage are determined by measuring the waist circumference with a centimeter tape. It is also helpful to know the circumference of the protruding abdomen (area below the navel) and the upper thighs. Correspondence of the size of the product to the waist circumference is indicated on the package.
Characteristics to look out for when choosing a postoperative band:
product material – "breathable" natural or mixed fabrics (with a cotton base) are preferable.
width – the belt should be wide enough to completely cover the seam, protruding at least 2 cm beyond the edges of the wound.
elasticity – the bandage should not be overly elastic;
fixing elements – high-quality ties and Velcro will provide reliable fixation.
How to wear the postoperative bandage correctly
The method of using the bandage for the treatment of diseases and rehabilitation after operations is selected on the recommendation of a doctor. The duration of wearing depends on the type and purpose of the fixation belt.The postoperative bandage is worn from 2 weeks to 3 months. This period is sufficient for scar formation and restoration of peritoneal muscle tone.
General recommendations
It is advisable to wear a bandage over seamless cotton underwear. If the model is intended to be applied directly to the body, a replacement product should be purchased to maintain an adequate level of hygiene.
In the early days, it is recommended to wear the bandage while lying on your back. In this case, it is advisable to try several fixing positions and choose the most comfortable one.
Experts advise periodically taking a break from the bandage. The total time of using the belt and the duration of the breaks are selected on a case-by-case basis.
The bandage should be removed at night.
Contraindications
Pathologies in which the use of a postoperative bandage is prohibited:
Open wounds on the body.